While we'd all love to think America has cornered the market on pretentious affectations and aloof behavior, the sad truth is that hipsters are by no means a domestic anomaly -- quite the opposite, in fact. From Singapore to Stockholm, whole neighborhoods have been overrun with raw denim, ironic sunglasses, and a deep appreciation of the superiority of vinyl records. Here are 10 of the biggest hipster colonies in the world.
10. Kreuzberg
Berlin, Germany
This section of Berlin's deeply entrenched in punk rock history (Iggy Pop lived here!), a pedigree it retains to this day; the nightlife's legit, and hipsters looking to feel dangerous can still hit up the legendary SO36 punk club for live music. There's even a beach bar with a large, floating swimming pool in the Spree river, because non-floating pools are way too mainstream.
9. Malasaña
Madrid, Spain
Heralded as the heart of the city's counterculture scene, Malasaña's a haven for fixie bikes, beards, and some of the deepest V's on the continent. Cafes and obscure book shops line the renovated streets, and the second-hand stores bustle with snappy dressers looking to up their vintage sock game.
Protip: Hipsters are called "modernos" in Spanish. Translated to English, it means "people who totally liked Edison bulbs before they were cool".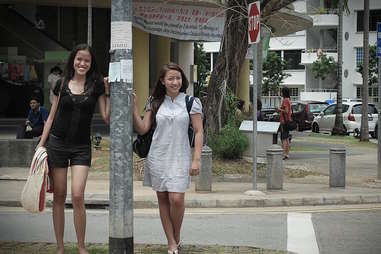 8. Tiong Bahru
Singapore
Built in the '30s, Tiong Bahru used to be the part of town where rich businessmen stashed their mistresses. Nowadays, though, it's packed with foodie-approved eateries, overpriced coffee bars, and trendy shops selling horn-rimmed glasses and mustache wax. Sure, the locals would never admit that they're hipsters, but isn't that what all true hipsters do? That "I prefer the drummer" t-shirt is a dead giveaway.
7. Shoreditch
London, UK
Although other hoods like Dalston and Peckham might be considered "the new Shoreditch", the fact that anyone calls them "the new Shoreditch" tells you everything you need to know. Like all hipster hangouts, this place's working-class origins made it the perfect destination for the infinity scarf set. It's now home to such tech companies as Last.fm, Dopplr, and Songkick, although you'll still find much of the street art and grunginess that made this neighborhood appealing in the first place.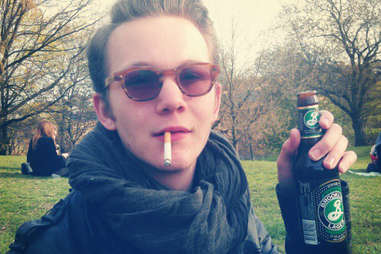 6. Södermalm
Stockholm, Sweden
The Swedes love Brooklyn, so it should come as no surprise that Stockholm's hippest hood seeks to emulate the place. Between the bottles of Brooklyn Brewery and the fact that there's an area called SoFo, it's hard to deny the level of influence that NYC's had on Söder.
Yeah, that's right; nobody calls it Södermalm anymore, presumably because the name immediately calls to mind everyone's favorite IKEA bedroom series. Flat-pack furniture is so 2003.
5. Fitzroy
Melbourne, Australia
The Fitzroy district is home to the annual Melbourne Fringe Festival, and as such it attracts all manner of quirky, open-minded artistic types. While you'd think this might foster a welcoming attitude, the locals know it's only a matter of time before the scale is tipped and Fitzroy becomes inexplicably "uncool".
At that point, they'll all jump ship and start the whole process over again in Brunswick -- it's arguably the second-most hipster part of town.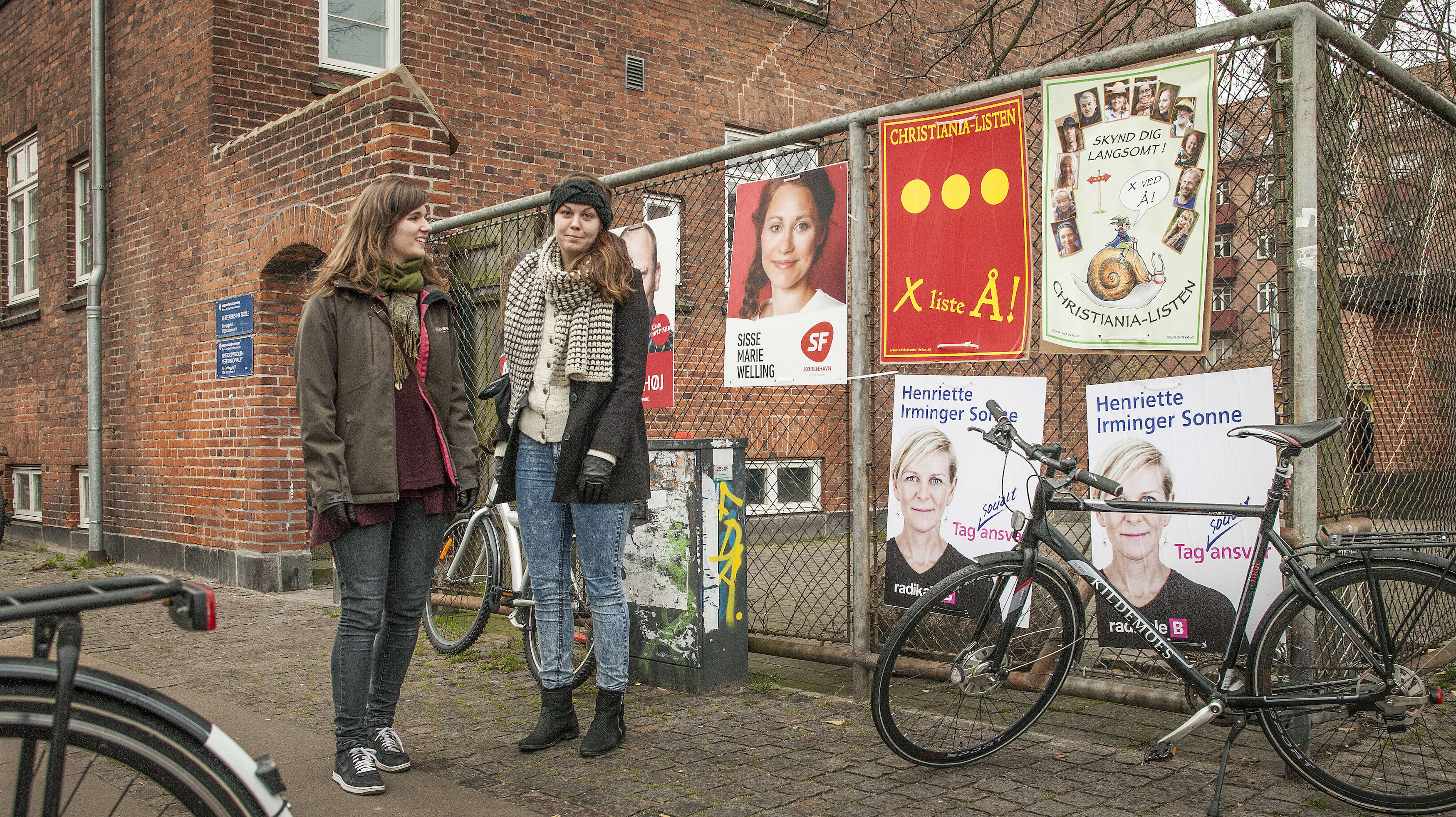 4. Vesterbro
Copenhagen, Denmark
Formerly known for its sex industry, as well as the large number of butchers who worked there (no connection), Vesterbro's become a beacon of trendiness in an already hip town. It's even home to the smallest coffee shop (and hotel) in the city.
If that wasn't enough, consider this: we've already established that Copenhagen's one of the world's most bike-friendly cities, and if there's one thing that hipsters love, it's bicycles. That, and Fjällräven backpacks.
3. Amsterdam-Noord
Amsterdam, Netherlands
The former industrial warehouses of Amsterdam-Noord have been overtaken by the city's bearded urban explorers, who now use them for art galleries, skate parks, pop-up restaurants, and music festivals. Much to the dismay of the locals, the seeds of gentrification have already been sown here: Red Bull and MTV have opened up offices on the waterfront, and smaller startups are also starting to reshape the landscape.
2. Florentin
Tel Aviv, Israel
A TV show from the '90s with the same name put Florentin on the map, but it's the blend of traditional culture and contemporary style that ultimately drew the hipster crowd there. In a city already known for its Bauhaus-style architecture, inspired street art, and 24-hour nightlife, Florentin's the go-to spot for artists, musicians, and people who dress like artists and musicians.
1. Williamsburg
New York, New York
Come on, you knew it was coming; like a guy named Silas getting "Hold Fast" tattooed on his knuckles, it was inevitable. While there are certainly arguments to be made for places like Portland, Seattle, and Boulder, the simple fact remains: If hipsters have a mecca, it's most certainly Williamsburg. A world of bow ties, trilby hats, and suede chukka boots, where everyone's an amateur photographer with an unnecessarily expensive DSLR camera, Billyburg (Ed note: Yuck) is the German vagina sculpture from which all hipsters are birthed.
Wondering where the rest of America's hipster hubs are? Check out our USA-only ranking right here.
Sign up here for our daily Thrillist email, and get your fix of the best in food/drink/fun.
Gianni Jaccoma is an editor and has been described as a "hipster doofus" on multiple occasions. Join him in obscurity on Twitter @gjaccoma.