You can tell a lot about a person by their Google search history. Just ask that ex who discovered "Star Trek role-playing" in your browser while looking up movie listings. But embarrassing fetishes aside, people search for some pretty random stuff, and the travel world is no different.
Want to know how random? Well, the good folks at Google just released a list of this year's MOST-ASKED travel-related questions (in no particular order) from across the country. And as a service to our intrepid readers, we answered the top 10.

Where is Disneyland?
Disneyland lives in the hearts of children all over the world. It's also in Anaheim, California. (Remember, it's Disney WORLD that's in Florida; and if you're going, here are our best Disney hacks.) Once you've mastered that little bit of trivia, though, you'll want to read these 30 other things you didn't know about Disneyland, some cool secrets you can annoy people with, and the absolute worst people you'll find there.
Recommended Video
France's Fête des Lumières Is a Light Festival Unlike Anything You've Ever Seen
What to do in Albuquerque?
Well, let's start with what NOT to do in Albuquerque. And that's throw a pizza on Walter White's roof. But if you're dead set on taking a Breaking Bad tour, here are a ton of sites from the show you can visit. Also, if you're Bugs Bunny, for the love of God download Waze or something so you don't keep missing that damn turn.

What to pack for Cancun?
Other than your swim trunks? You know, possibly sunscreen, bottled water, and condoms. Or if you're over 30 and crashing spring break, a believable backstory. Before you go though, read up on nearby islands you can visit while you're there and commit these 14 weird facts about Mexico to memory -- you know, to impress everybody in the hot tub.

When is whale-watching season in San Diego?
Easy, from mid-December through April. And even though it's a big item on anyone's San Diego bucket list, it's still so cool that when TV reporters see a whale, they totally lose their shit.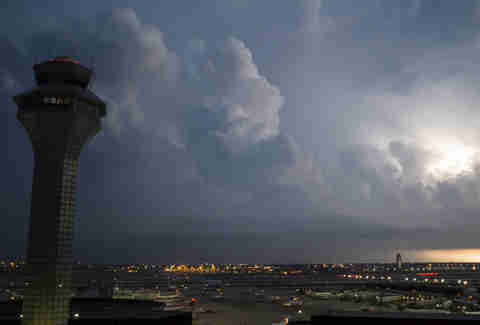 What to do in Missoula, Montana?
See? We TOLD you it was one of the hottest (figurative) cities in the country. And Google backs us up! What now, non-Missoula believers! Sadly, aside from the breweries, distilleries, and restaurants we already mentioned in that story, we had to Google that one too. But what we didn't have to Google is why the relatively nearby towns of Whitefish and Bozeman are so damn great. We tell you that, here.