The Best City in the World Is...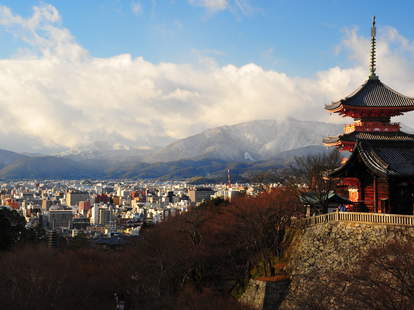 There are more cities on Earth than calories in a Fat Kid Fridays post -- which is to say, there's a crap-ton -- and while most of them aren't worth visiting, there are plenty of international gems that should be on everyone's list. Which should you visit first? Probably one of the top 10, as decided by Travel + Leisure's readers.
As part of its "World's Best" survey, which ran from November 3rd, 2014 through March 2nd, 2015, T+L asked its readers to weigh in on their favorite cities across the globe, assigning scores for a range of criteria/categories including people/friendliness, shopping, and value. Once the voting was complete and the scores were averaged, it became clear who the cream of the crop was.
The former Japanese capital city of Kyoto shattered the competition for first place with an impressive overall score of 91.22, while the number two spot went to none other than Charleston, SC -- aka the best city in America -- with 89.84 points (the only US city to make the list). Meanwhile, the ancient temples of Siem Reap helped it close out the top three with a score of 89.57.
Check out the full top 10 below:
Shutterstock
10. Jerusalem, Israel (88.18)
Shutterstock
9. Cape Town, South Africa (88.27)
Shutterstock
8. Barcelona, Spain (88.59)
Shutterstock
7. Kraków, Poland (88.69)
Shutterstock
6. Bangkok, Thailand (88.91)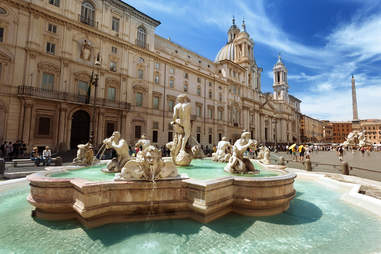 Shutterstock
5. Rome, Italy (88.99)
Shutterstock
4. Florence, Italy (89.43)
<a href="http://www.shutterstock.com/gallery-777580p1.html?cr=00&amp;pl=edit-00">GuoZhongHua</a> / <a href="http://www.shutterstock.com/editorial?cr=00&amp;pl=edit-00">Shutterstock.com</a>
3. Siem Reap, Cambodia (89.57)
2. Charleston, SC, USA (89.84)
1. Kyoto, Japan (91.22)

Gianni Jaccoma is a staff writer for Thrillist, and he's fluent in seven languages he made up himself. Follow him on Twitter @gjaccoma, and send your news tips to news@thrillist.com