Travel Credit Cards With the Best Perks
Viacheslav Lopatin/Shutterstock
You're an adult. You no longer use credit cards to pay for bar tabs you can't otherwise afford. You have an actual salary, a savings account, maybe even a 401k. And when you choose a credit card, you actually consider things like annual fees and rewards programs -- especially if you're a traveler.
Because while most credit cards offer some kind of cash-back or points program these days, travel cards can pay for themselves in spades with some of the perks and benefits they afford. Perks aimed at covering costs you would otherwise shell out for on the road.
So to help you figure out which of the top travel cards are worth your money, we read through the fine print: what they're offering, how much it will cost you, and whether or not it's a good deal. Here's what we learned.
Note: We focused only on non-branded cards, meaning those not affiliated with a specific airline or hotel brand.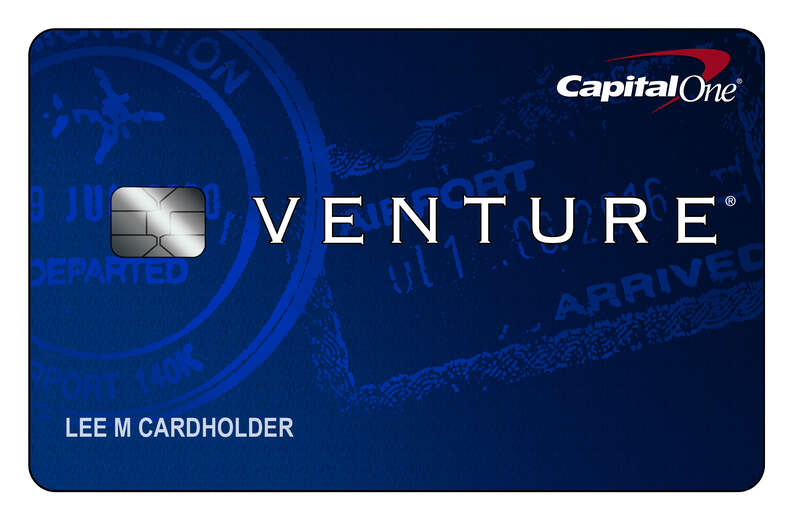 Capital One Venture Rewards Credit Card
Annual fee: $0 intro for the first year; $59 thereafter
APR: 13.24-23.24% (variable with market rate)
Best perk(s): Forty thousand miles (equal to $400 in travel) after spending $3,000 within the first three months
Red flags: Nothing really, aside from the fact that it's a credit card. Even the minimum APR is one of the lowest for those with excellent credit.
Who's this card good for: Everyone! The flexibility and generous earning structure make it just a good all-around card.
The Capital One Venture Rewards Credit Card is a simple, non-flashy, no-fuss travel card. You can redeem this card's points on any travel-related expense anytime, including airlines, hotels, car rentals, cruises, and even as a statement credit. There is no limit to how or where you can use points, no restrictions on brands, and did we mention you can even use them as a statement credit on travel purchases, rather than only being able to redeem them for booking new travel? That's amazing!
You get two miles for every $1 you spend on purchases, every day -- and no, they don't just double the redemption rate to compensate; you are actually getting twice as much value. The points never expire and are unlimited as long as the account remains active (i.e., in semi-regular use and good standing). There are also no foreign transaction fees, although we should point out that most travel cards wave these fees.
The Venture Rewards Card also gets you travel accident insurance, auto rental insurance, 24-hour travel assistance services (including emergency card replacement and a cash advance), extended warranties on purchases, and free, unlimited access to the Capital One Credit Tracker so you can compulsively check what each and every purchase does to your credit ranking the way other people monitor stock prices or football scores.
Barclaycard Arrival Plus World Elite MasterCard
Annual fee: $0 the first year, $89 thereafter
APR: 16.24-20.24% (variable with market rate)
Best perk(s): 0% on balance transfers for 12 months (must be completed within first 45 days of account opening)
Red flags: That 0% balance transfer also includes a 3% transaction fee
Who's this card good for: This is another great high-earning, high-flexibility card for general consumption.
The Barclaycard Arrival Plus World Elite MasterCard is another one that's redeemable for ALL travel spending without brand restrictions. You earn two miles on all purchases and get 5% of your miles back every time you redeem -- a nice little something extra. And at just 10,000 points, you can start redeeming for a $100 statement credit on travel purchases made in the last 120 days; so if you're a heavy spender or corporate traveler, you don't have to wait a long time to reap rewards.
Some other goodies: miles don't expire as long as the account remains active and in good standing, there are no foreign transaction fees, and you'll receive complimentary FICO scores.
But wait, here's where things get really good: while the Barclay Arrival offers added travel insurance, it goes above and beyond what many other cards offer in terms of luxury travel benefits (upgrades, early check-in/late check-out), auto rental collision damage waiver, travel accident and trip cancellation insurance (including $250,000 for accidental death or dismemberment), baggage delay insurance, travel assistance programs, and purchase security -- including price, return, and extended protections on purchases.
Chase Sapphire Preferred
Annual fee: $0 the first year, $95 each year after
APR: 16.24-23.24% (variable with market rate)
Best perk(s): Fifty thousand bonus points when you spend $4,000 in the first three months after opening the account (that's $625 in travel rewards -- slightly higher than the standard rate of $1 redemption value per 100 miles of most other programs)
Red flag(s): The card's much-touted 7% annual points dividend, a big talking point in its favor, ended at the end of 2015
Who's this card good for: All frequent travelers and/or heavy credit users who at least travel occasionally
Unlike the first two cards, Chase Sapphire Preferred points are redeemable through United, Southwest, British Airways, Ritz-Carlton, Marriott, and Hyatt, among others (all companies with their own brand-specific cards), but are not unrestricted. Which makes this card more limited than the other two, but more versatile than if you just had, say, a United Airlines card. That said, many brand-specific cards are getting more flexible with partnerships (for example, an airline card that has deals with multiple hotels and car rental agencies) while still offering exclusive perks like free checked luggage on flights. Something to keep in mind if you're debating this card versus a branded card with extensive partnerships.
Chase Sapphire Preferred offers a lot of the same perks that other cards here provide and then some: no foreign transaction fees, no blackout dates or restrictions, primary auto rental coverage in the US and abroad, and trip cancellation/interruption insurance up to $10,000. Some of these are the kind of added values you might not and hopefully never will see, but OH BOY will you be happy to have them -- trip insurance especially. Also, you get two Ultimate Rewards Points per $1 spent on travel and restaurants and one point per $1 spent on everything else. Points are also worth 20% more if you redeem them through Chase Ultimate Rewards.
BankAmericard Travel Rewards
Annual fee: None
APR: 0% for first 12 months, 15.24-23.24% after that (variable with market rate)
Best perk(s): Twenty thousand bonus points if you make at least $1,000 in purchases in the first 90 days -- that's a $200 statement credit toward travel purchases
Red flags: By sacrificing the annual fee, you're also sacrificing the higher earning potential of cards that do charge one
Who's this card good for: Definitely Bank of America customers, but also low spenders and new credit card holders looking to get some sort of return on their credit usage
There are a few ways in which the BankAmericard Travel Rewards card has a leg up on its competition. For starters, there's no annual fee. Plus you only need to spend $1,000 in the first 90 days rather than $3,000-$4,000 to get the introductory bonus points, which is great for low spenders; if you're somebody who's likely to hit that $3,000-$4,000 mark, however, you'll score much higher returns with other cards. Cardholders earn 1.5 points on every $1 spent and it is all redeemed through statement credits -- so there's no restrictions, no blackout dates, no organizing your trips around what you're able to redeem; you just redeem points for a statement credit on flights, hotels, vacation packages, cruises, rental cars, baggage fees, etc.
There are also no foreign transaction fees and the card includes auto rental collision damage waiver protection, travel accident insurance, and lost luggage reimbursement (a big deal when you're traveling abroad and your bags decide not to travel with you).
This biggest bang for the buck here is reserved for Bank of America banking customers, who are eligible for 25-75% points dividends through their Preferred Rewards Program. Even if customers are not eligible for Preferred status, they will still receive a 10% dividend on points earned. Overall, this is a great introductory travel card, but if you're a Bank of America customer -- it's a no-brainer.
Discover it Miles
Annual fee: $0
APR: 0% intro APR for first 12 months, 11.24-23.24% after (variable with market rate)
Best perk(s): Double your miles your first year; can redeem points as a direct deposit into your bank account
Red flags: It's a Discover card, so it has the lowest purchasing power of all, plus you have to wait the full year to see those double points
Who's this card good for: With a lot of flexibility and an excellent bonus structure for the first year, it's a great card for anyone who doesn't mind the inconveniences of Discover's limitations.
It pays to Discover! Well enough, anyway. You'll earn 1.5 miles per $1 spent, unlimited (and that's three miles per $1 your first year), and points are redeemed as a statement credit or a direct deposit into your bank account -- this is the only card listed here that allows you to redeem your points for cold, hard cash, btw.
You get $1 redemption value per 100 points, which is pretty standard, but because it's all done as credits after the fact, there are no blackout dates, exclusions, or restrictions. The card includes auto rental insurance; flight accident insurance; price, purchase, and return protection on purchases with extended warranties; free FICO scores; and $30 worth of in-flight Wi-Fi credit each year. Which is something!
If you have excellent credit, the APR is the lowest here. This Discover card definitely has some great advantages -- no annual fee ever, 0% APR and double points the first year -- so as long as you're OK with not being able to use this card for your everyday spending (since Discover is still not accepted in many places).
Sign up here for our daily Thrillist email, and get your fix of the best in food/drink/fun.
Nicole Rupersburg swears by her Southwest Airlines Rapid Rewards Chase card, but in the interest of impartiality has not included it above. Still, she cannot be silenced -- Southwest is best! Follow her on IG: @eatsdrinksandleaves.