Messenger bags are no longer just for bike couriers and professors. They've evolved from their mail-carrying roots to become a requisite part of the urban uniform and on-the-go lifestyle. And since you are not your job, these bags readily convert into a campground companion and make for an ideal trail pack.
Recommended Video
You Can Rent This Personal Submarine in the Bahamas
Fashioned from exceptional materials, these bags'll pair great with a blazer and oxfords or add a dash of sophistication to jeans and sneakers. Continue Reading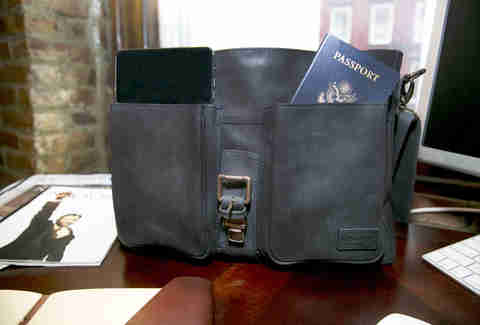 British Belt Co. Holkham Leather Messenger in Navy

This bag is more handsome than Don Draper, more rugged than Temple of Doom Indiana Jones, and features better stitching than Mickey Rourke. Nab this one and people will likely assume you're someone very important, like a podiatrist, movie star, or a captain of sorts.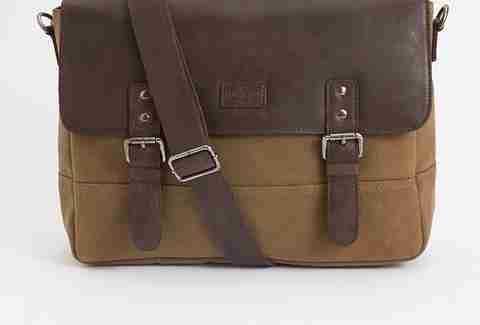 British Belt Co. Canvas Messenger This dashing piece of shoulder art is meticulously crafted from Halley Stevensons canvas (read: made in Scotland). And since the Scottish wear man-skirts and hurl large telephone poles for fun, it's plain to see why this carrier is a sure bet (Scotland's badass, that's why).
Designed with functionality and reliability in mind, these messengers work for the urban commuter and office-goer alike. A great upgrade from a backpack, and one that will effortlessly carry your comp and your clothes.
AVI-8 Laptop Case 2

Take a look at the AVI-8, a mixture of refined and rugged that comes together in the bag's leather and canvas construction, and in its blue/brown colorway.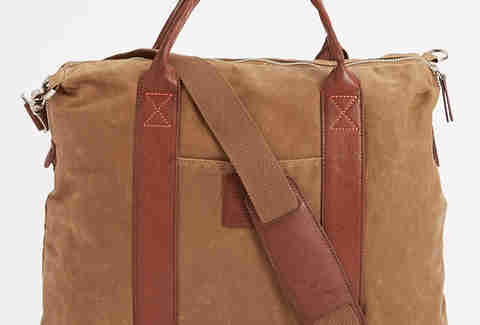 Field & Stream Huntington Canvas Laptop Brief Whether tackling the trails or the cubicle, this all-purpose canvas carrier is outfitted with a removable shoulder strap and an interior organizational wall to catalogue all the compliments you'll receive, you devil, you.


J. Campbell Canvas Messenger For something a bit more rugged, but just as handsome, J. Campbell's pack is a dual-strapped, leather-trimmed option constructed from waxed canvas and that won't disappoint in the workplace or the woods.


You know these bags. They're the ones you grab for a quick jaunt to the beach or errands around town. Their trustworthiness is tried and true, and it comes at a price that won't break the bank.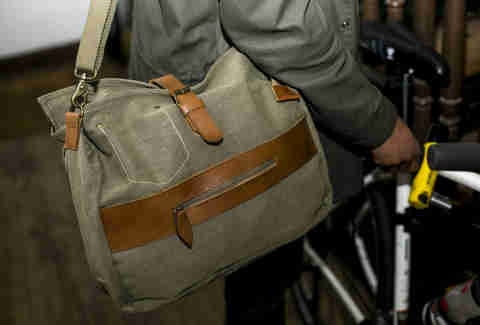 William Rast Canvas Messenger Equipped with an interior laptop sleeve and a double-strap buckle system to keep your property protected, this canvas WR number only looks like a million bucks.