Imagine it now: you, five of your best buds, four days, three nights, and a $100k beach vacay where no expense is spared. Are you imagining it? Cool, because The Grace Bay Club is celebrating their 20th anniversary by inviting you to do it for real.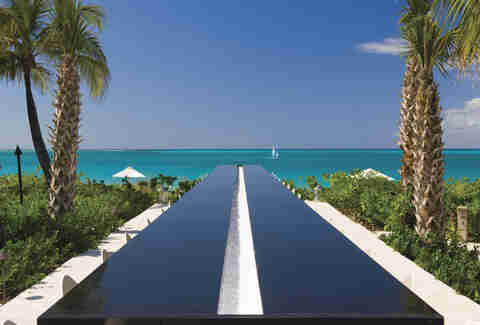 Set in the Turks & Caicos, their Infinity Bar is the longest bar in the Caribbean and acts as a neat symbol of both the length to which your pocketbook will need to extend, and also the amount of cool stuff they'll give you in exchange for it.
You'll be staying in VIP Villa Penthouses which include a personal concierge, full daily breakfasts, afternoon tea, and beds!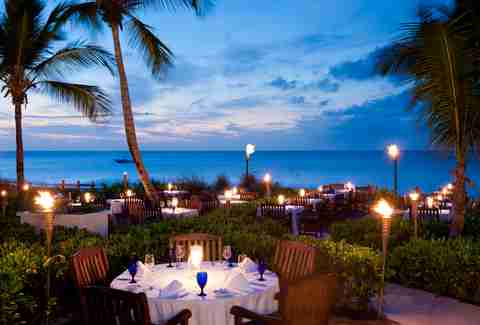 Wait, not so fast... Before you take in that view over a 20yr-vintage bottle of vino at dinner on your first night, they're going to force you to have a 20min facial and a 20min massage.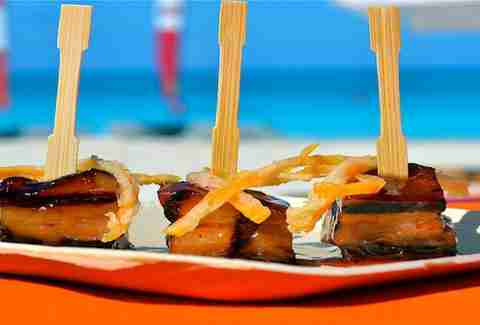 Whether in your villa or on the beach, you'll have a private chef on-call all weekend.
You'll also have unlimited access to signature cocktails and suds at any of the resort's bars.
On a whim, you can charter a boat and meet your maker when manta rays eat swim with manta rays.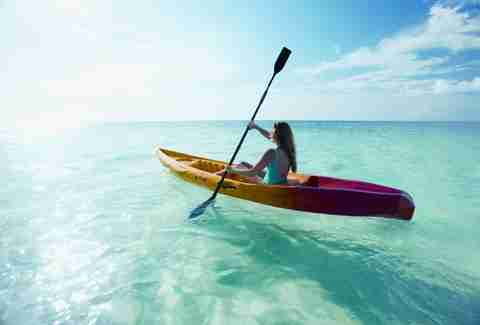 Kayaking is also a possibility... though who would want to do that when not only are their fleet of boats at your disposal, but one night you'll even take a private excursion to a place called Iguana Island, where you'll have a sunset island party w/ "20-person Junkanoo train" (sounds kinky), a flight of 20 rums, a 20-course tasting dinner, AND 20 rotating DJs... because, well, EXCESS BABY!
Much like the kayaking, you could be foolish and go sailing or you could opt to take your complimentary chopper tour of the 20 coolest Turks & Caicos sights.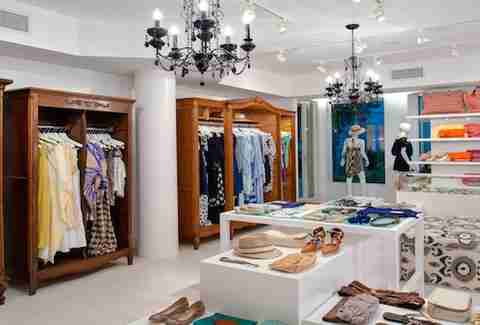 There's also a personalized shopping experience w/ comped champagne, free shipping back home, and 20% off at the Grace Bay Club boutique... if you can just convince five bros to drop the other $99,900 you'll need for this trip.