Essential Travel Photography Tips for Your Next Trip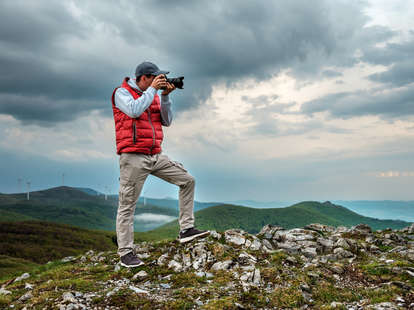 Shutterstock
Shutterstock
To ensure your next vacation pics cost you tons of friends on Instagram, we asked the photography experts at Cooperative of Photography (COOPH) to break down some of the best travel photo hacks from their sexy (and fun) Venetian how-to video. When you're done reading, watch in its entirety below.
BEFORE YOU LEAVE
Make your camera look old
Cover any branding with crappy-looking tape to basically make your camera look like a piece of junk being held together with Band-Aids and chewing gum. The more beat-up it looks, the less appealing it will be to thieves.
Take a picture of your business card
If someone finds your camera, they can track you down. Do the same for your phone's lock screen, too.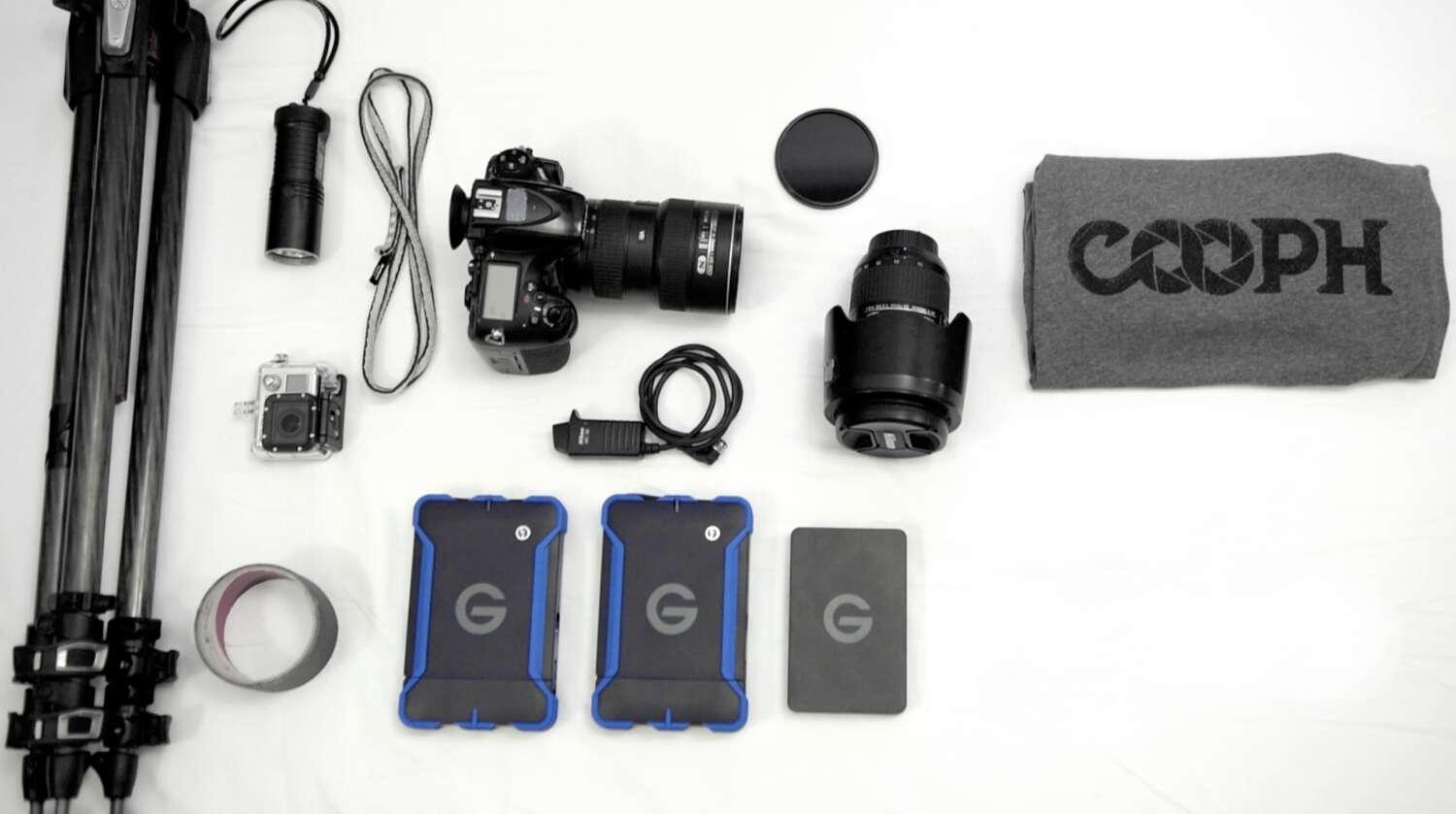 Pack light
We recommend the following:
Camera: Sure, an entry-level DSLR would give you tons more control over light, focus, and depth of field, but a point-and-shoot or current smartphone should do you just fine.
Charger & adaptor (if you're traveling to a foreign country)
Tripod: In addition to making low-light situations clearer, think outside the box and use a tripod or monopod to go where your arms can't reach.
Lenses
ND (neutral density) filter: Makes long exposures possible during the day.
Remote Control: For DSLR selfies and perspectives that don't keep your eye glued to the back of the camera.
Duct tape: So many uses. So many.
Multiple hard drives: you'll only skip this step one time.
And don't forget... a climbing sling
Available at most outdoor shops, this inexpensive piece of gear makes both the perfect DIY hand strap, and a crossbody tripod strap to tether equipment to your person.
Plus, it doubles as a DSLR stick. Wrap it around the extended legs of the tripod or monopod to position your camera in places your arms can't reach. If you're brave enough, like over this canal. Use the remote control to snap your pics.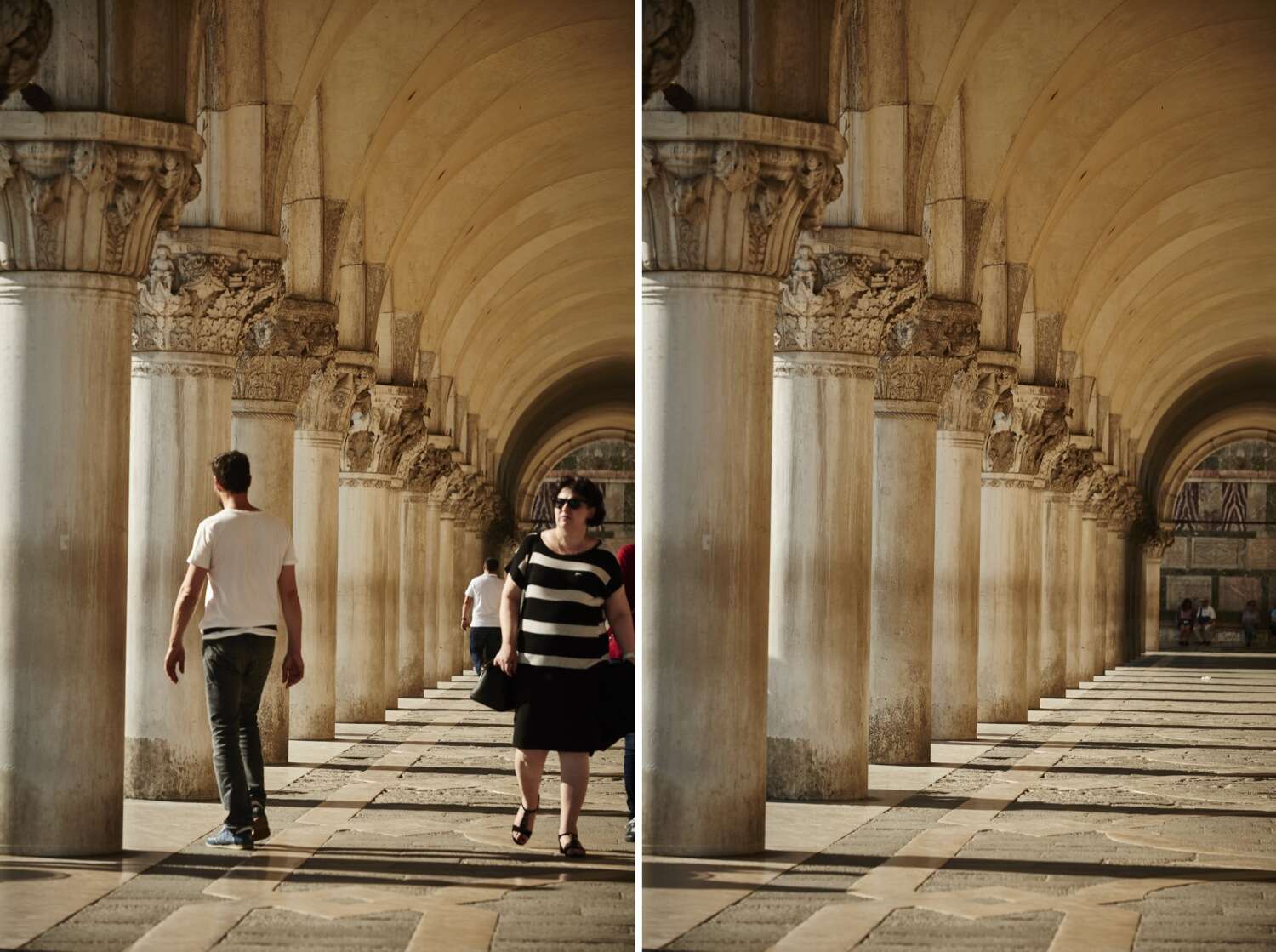 THE TIPS
Remove random people from your photos
With some on-site planning and the magic of Photoshop, you can delete that couple wearing the matching airbrushed t-shirts right out of your perfectly framed shot. Simply follow these three steps:
1. On site: Use a tripod and take 10-15 shots from exactly the same location.
2. In Photoshop, go to: File > Scripts > Statistics
3. Choose "Median" & upload your photos
Voila! All the tourists disappear.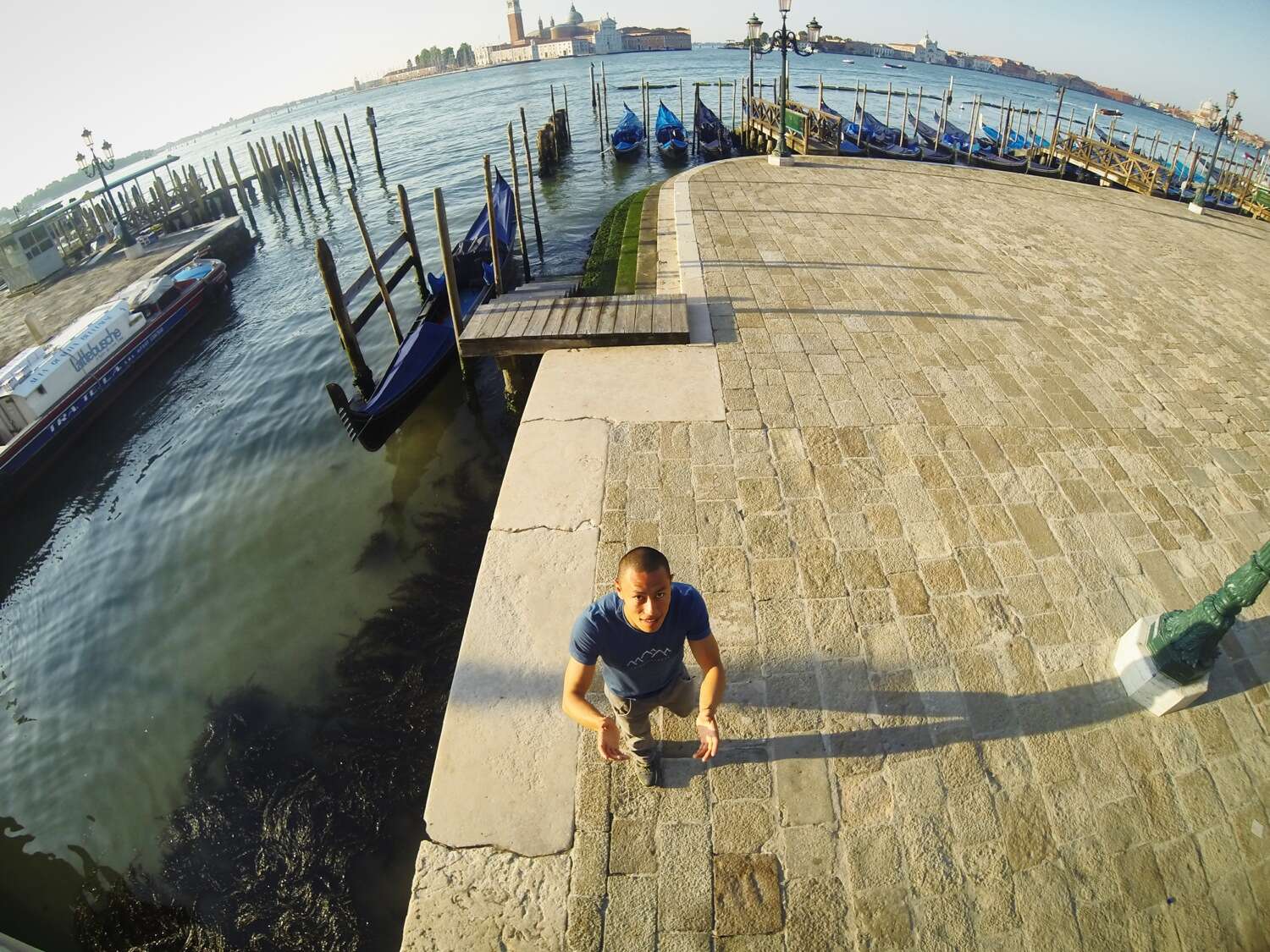 Find that unique angle
While you can do this with your camera if it's small enough, it works best with something like a GoPro. Try taping it to cool stuff like gondola oars, skis, elephant tails, monkey backs (let your imagination go wild!) and shoot using the remote control. Or, if you do bring a GoPro, throw it in the air (and catch it. Or don't. Inside a case, a GoPro is pretty much indestructible) for some sweet aerial shots.
Back up your work on the go
Repeat after us: SAVE YOUR SHOTS! Before you leave, invest in a quality, travel-ready hard/flash drive or two. Then use the 3-2-1 method to ensure that you'll arrive home with all of your memories intact:
- Make THREE copies of your photos
- On TWO media types (i.e. laptop AND hard/flash drive)
- Keep ONE copy in a separate location (or if you're traveling for an extended period of time, consider sending it home via snail mail)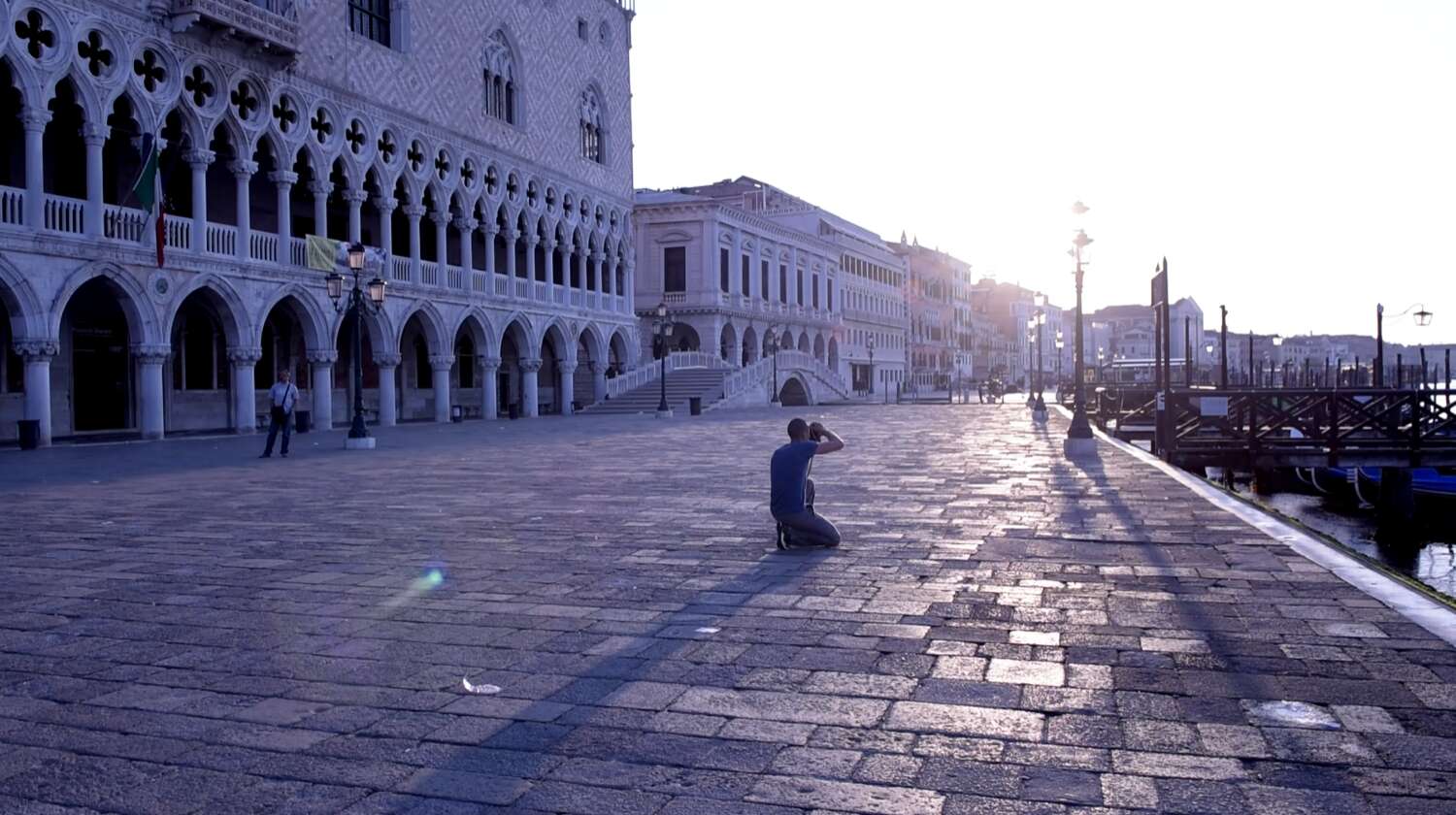 Don't miss the sunrise
Get up early (or stay up all night), but don't pass up the early morning light; it's often the best of the day. Not only that, but you'll find most touristy areas nearly empty at that time -- so you can capture the unique energy of a city waking up and coming alive.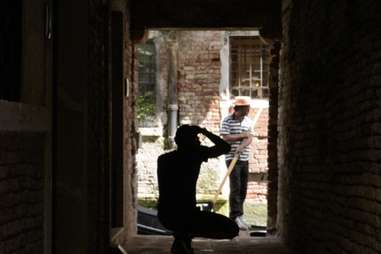 Wait for it... Wait for it...
If you find a cool frame, wait like a ninja for the right moment to pounce/snap away.

WATCH THE ENTIRE VIDEO
Seriously, to see these tips in action -- and learn a few more -- catch the whole COOPH video here...
Sign up here for our daily Thrillist email, and get your fix of the best in food/drink/fun.

Erin Snell's unwavering love of beer, cheese, sausage, music, and mountains transplanted her to Salzburg, Austria, where she sings opera. She now owns two Dirndls and wears them non-ironically. Follow her on Twitter & Periscope.