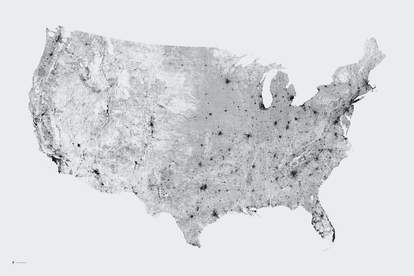 All images courtesy of Fathom
These Stunning Maps Show Every Road in America, and Nothing Else
Much like frying cheese and badmouthing soccer, road trips are a huge part of American culture. But have you ever considered just how much of this country is actually covered by the roads we use every day?
Turns out it's way more than you'd think, as evidenced by All Streets: a series of incredible maps that strip away all natural features to depict all 50 states by their roads alone -- no mountains, no lakes, just 4 million miles of roadway. The result is bizzare, yet remarkably familiar.
Produced by Fathom, a Boston-based design firm, All States began as a map of Pennsylvania created by Ben Fry (Fathom's principal) for one of his students. Inspired by the way the Appalachian mountain range influenced his map, Fry expanded the project to include the rest of the country. The maps themselves were created with data from the US Census Bureau, and Fathom has since expanded its scope by using Open Street Map data to build maps of other countries like Japan and the UK. 
Check out some more of these incredible maps below, or head over to Fathom's website to pick up a poster print of your favorite -- all proceeds go to charity.
New York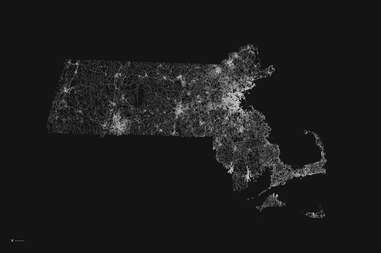 Massachusetts
Texas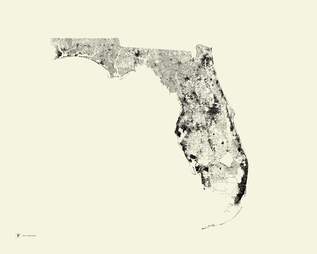 Florida
Washington
California

Gianni Jaccoma is a staff writer for Thrillist, and he needs all of these posters, stat. Follow his tweets @gjaccoma, and send your news tips to news@thrillist.com