Details Have Leaked About Universal's Super Mario Theme Park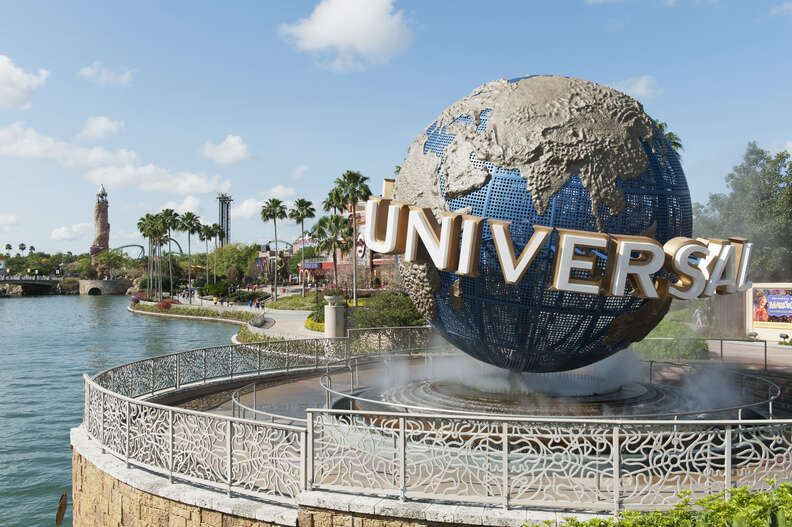 Universal might be unveiling a long-awaited Super Mario World theme park. Maybe.

| Keith Levit/Perspectives/Getty Images
Universal might be unveiling a long-awaited Super Mario World theme park. Maybe.

| Keith Levit/Perspectives/Getty Images
In late 2018, just before the holidays, details were leaked from a Comcast employee town hall that appeared to show plans for a previously untitled (so far as we knew) forthcoming Universal theme park in Orlando. Blurry -- but readable -- photos seem to show that the new park will be called Fantastic Worlds, and that it would include a Super Nintendo World. More recently, Nintendo declined to comment on the existence of such a World, which, instead of quashing any rumors, has simply exacerbated them.
Whatever its name ends up being, Fantastic Worlds is going to be just massive -- one of Universal's largest theme parks to date, according to the Orlando Weekly. The leaked documents show a cutting-edge design that structures the park out more like a hub with spokes -- a signature invention from theme park rival, Disney -- rather than the traditional, circular 'race-track' layout you're probably used to at other (non-Disney) theme parks. No word yet on what the central hub would be, but it sure looks like one of the spokes is gonna be Mario-themed.
Officially, this is all still unconfirmed, but Fantastic Worlds should be opening in the early 2020s. Universal Studios Japan, in Osaka, already has its own Super Nintendo World underway, slated to open in 2020. You enter through a ubiquitous green pipe, which seems to be the way the Orlando version would be designed, too. Nintendo's website offers this much: "Nintendo-themed areas are coming to Universal Studios Japan, Universal Orlando Resort and Universal Studios Hollywood. These will be expansive, immersive and interactive. They will be highly themed and authentic environments filled with multiple attractions, shops and restaurants."
It's been nearly four years since Universal announced a partnership with Nintendo, and ever since then, Super Mario fans have held valiantly to the possibility of a Super Mario-themed theme park despite little in the way of concrete details. Comcast has not yet verified the leaked info. (We've reached out to the company for comment and will update this post if we hear back.)
According to Theme Park Insider, Comcast is allegedly doubling way down on the theme park industry, planning to spend even more on Universal-branded parks than it did on NBCUniversal. If Disney's feeling a bit shook, it's because Comcast wants it that way.