These 21 companies offer unlimited vacation. ​Time for a new job?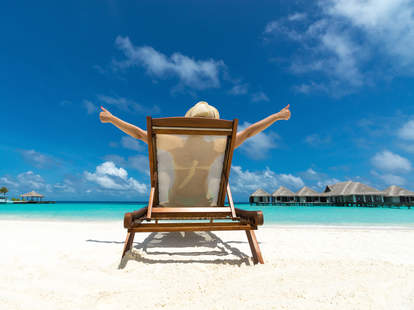 Billionaire businessman Richard Branson is at it again. Already known for shaking things up in the business world, he just announced that all 170 employees of Virgin Management and Virgin Unite now get unlimited vacation!
 
That's right, employees can take a day off whenever they feel like it, or stay out of the office as long they want, no questions asked. Just as long as their work gets done. 
Here's the exact quote from the Virgin blog, 'cause obviously it sounds crazy:
"There is no need to ask for prior approval and neither the employees themselves nor their managers are asked or expected to keep track of their days away from the office. It is left to the employee alone to decide if and when he or she feels like taking a few hours, a day, a week or a month off, the assumption being that they are only going to do it when they feel a hundred per cent comfortable that they and their team are up to date on every project and that their absence will not in any way damage the business – or, for that matter, their careers!"
And therein lies the rub. Tell us the last time you were 100% comfortable that your team was up to date on every project. Exactly. Many human resource experts claim this sort of non-policy is simply a ploy to make people work harder, and results in employees taking even fewer days off (which is crazy, considering 41% of Americans already don't take all of their days).
 
Even so, it got us wondering (and not at all looking at the job boards): Which American companies offer unlimited vacation? Turns out, not many. In fact, only 1% of US businesses offer the perk, according to the Society of Human Resource Management. There are, however, some pretty cool companies in that group. Here's a starter list to peruse while you polish up your resume:
 
Netflix 
Gilt Groupe
Twitter
Groupon 
ZocDoc 
Zynga 
Business Insider
Evernote
Glassdoor 
SurveyMonkey
Ask.com 
Motley Fool 
Eventbrite 
VMware 
Hiring Thing
Tagged
One Kings Lane
Akamai
Braintree
Chegg
GitHub