Gas Hits Lowest Price in 5 Years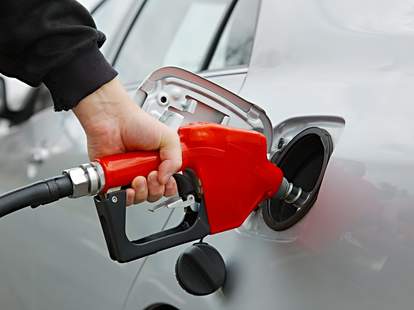 Unless you live in North Dakota or recently invested in a fracking company, you were probably pretty excited in October when gas prices hit a two year low. You probably also didn't think it was gonna last. But guess what...
The good times are still rolling, at least according to data released today by the US Energy Information Administration. Not only has the price of a barrel of crude dipped below the $50 mark (suck it, Putin), but gas prices in every city included in the report fell below $3 per gallon -- the last time that happened was 2010. Now if only it wasn't -5 degrees outside and snowing, it'd be the perfect time for a road trip!
Which cities are benefitting the most? As of last week, folks in Cleveland, OH, and Chicago, IL, were pumping the cheapest gas in the country at $2.09/gallon. Houston, TX (aka: the nation's gas station) was a close second at $2.13/gallon (down from a high of $3.47/gallon in April) while Denver, CO rounded out the top three with $2.19 gas -- the cheapest it's been there since 2009.
To see how your region's fared, and/or perhaps plan a mid-winter road adventure in a warmer part of the country, check out the graphic below.
U.S. Energy Information Administration
Chloe Pantazi is an editorial assistant on Thrillist's travel team, and doesn't drive in this country. Follow her on the right side of the road on Twitter @ChloePantazi.