Every week, Thrillist bravely wades through the murky depths of the internet to bring you only the most pristine travel-deal gems. From island getaways to cross-continental yacht trips, each deal has been hand-picked and vetted by our trusted editors to ensure no matter which adventure you choose, it'll be most excellent.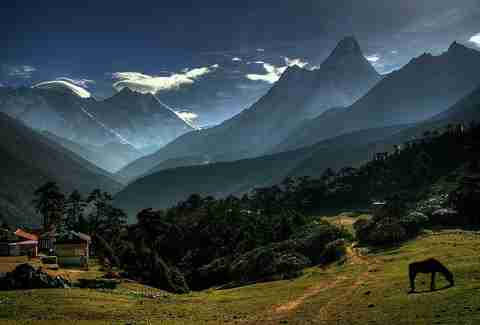 Trekking and yoga in the Himalayas

Get ready to chill the f*** out in Annapurna, because you're about to embark on a 10-night journey trekking through mountains and dominating yoga, son! When you're not climbing stone staircases, passing glacier-fed rivers, and crossing shady mountain forests (you can never really trust those mountain forests), you'll be pounding food, with nine breakfasts, five lunches, and five dinners all included.

You'll be escorted by expert guides throughout, and the whole trip is on sale right now for over 50% off. Be sure to check the whole itinerary, right here...