Every week, Thrillist bravely wades through the murky depths of the internet to bring you only the most pristine travel-deal gems. From island getaways to cross-continental yacht trips, each deal has been hand-picked and vetted by our trusted editors to ensure no matter which adventure you choose, it'll be most excellent.
Recommended Video
Best Pizza Restaurants NOT in NYC
Scandi Spring Break, cheaper than a hotel in South Padre

Known for stunning blondes who love American accents gorgeous landscapes, a rich history, and being the birthplace of many an American spin-off TV series, Scandinavia is the bee's knees. Especially in Spring and Summer, when days are long and hemlines short. Thankfully for you, a new airline called Norwegian is launching a fleet of 787 Dreamliners with crazy deals from the US to Stockholm, Oslo, and Copenhagen. Like $182 each way from NYC, and $237 each way from San Francisco, LA, Oakland, Orlando and Ft. Lauderdale.

We've booked ours! Hurry for the best availability.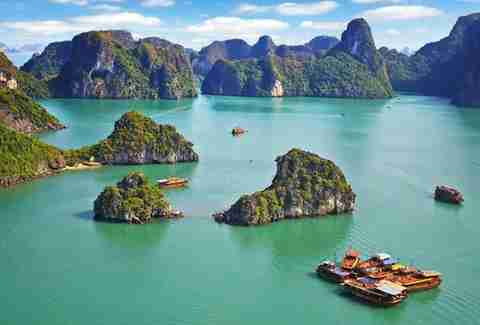 Vietnam, from north to south

Take a ten-day trip through Vietnam, starting in Hanoi and ending in Saigon. You'll experience famous natural landmarks, historic sites, boat tours, and all the breakfast you can eat (it's included, son!), although the best part of the trip awaits underground (said no one on mushrooms): you'll be taken down inside the Cu Chi tunnels, which were used extensively throughout the Vietnam War as hospitals, shelters, and weapons factories.

You'll stay in great hotels along the way and be accompanied by an English speaking tour guide top-side; book here!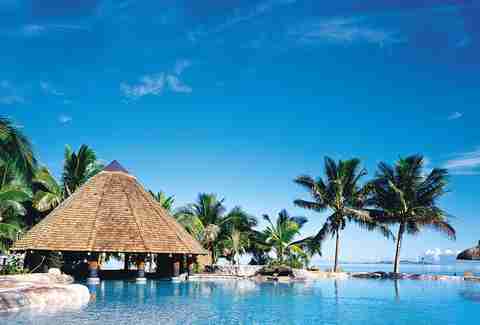 New Zealand and Fiji

This two-for-one deal is killer. For starters it's completely self-guided, so prepare to bumble your way along at your own pace, discovering the place on your own rather than as part of a massive bus group. Once you get to your sweet 4-star digs, you'll have some options: snorkeling, canoeing, or an x-treme archaeological digs exploration (!!). Following Fiji, you'll fly to Christchurch, New Zealand, get the keys to a van, and drive around the South Island for eight more days. Despite being known to the locals as "that weird dude in a van", you'll have an awesome time.

Archaeological digs not extreme enough for you, tough guy? How about skydiving & bungee jumping?