Halloween is an awesome time of year no matter where you are, mainly because of things like candy and costumes you had no idea could be made scandalous (you'll never look at a Stormtrooper the same way again). But Halloween in Vegas? It's like the one house handing out the full-sized candy bars -- the next level. That's why when my editors told me that Oculto (a new lager aged in tequila barrels) was throwing a three-day Hallo-weekend in America's playground, I knew I was in for the most mischievous and unexpectedly ridiculous Halloween of my life. Before you get mad at me for gloating about a party you didn't get to go to, you can make your own secrets at the Oculto Lair, open at Marquee every weekend for the rest of the year. Or, you can head to their super-mysterious Garden of Hedon, going down in Miami on November 19th. But first, here's what I learned at the Vegas party (Warning: clinical strength FOMO ahead).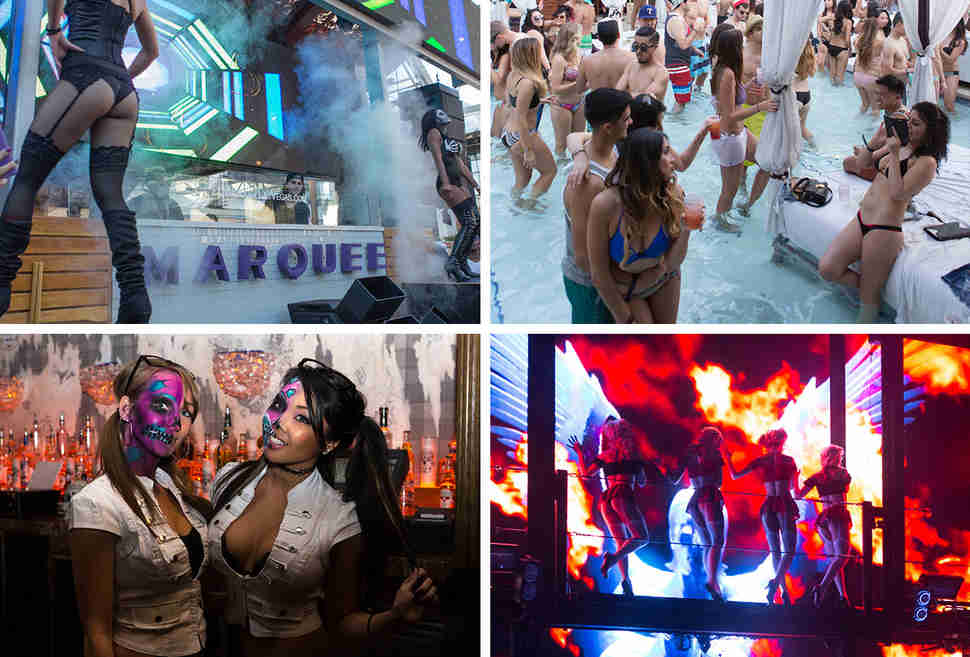 Lesson 1: Four parties are better than one Marquee, the Cosmopolitan's Dayclub and Nightclub, is home to quite possibly the country's most over-the-top Hallow's Eve celebration every single year. Why's it so scandalous? Because it's a quartet of mystifying fun with Friday and Saturday nightclub throwdowns, and Saturday and Sunday afternoon pool parties. This year, Oculto upped the usually high ante with their brew, mysterious sugar skull dancers, air brush face-tattoo artists, and way more. Here are just a few looks into the exclusive party: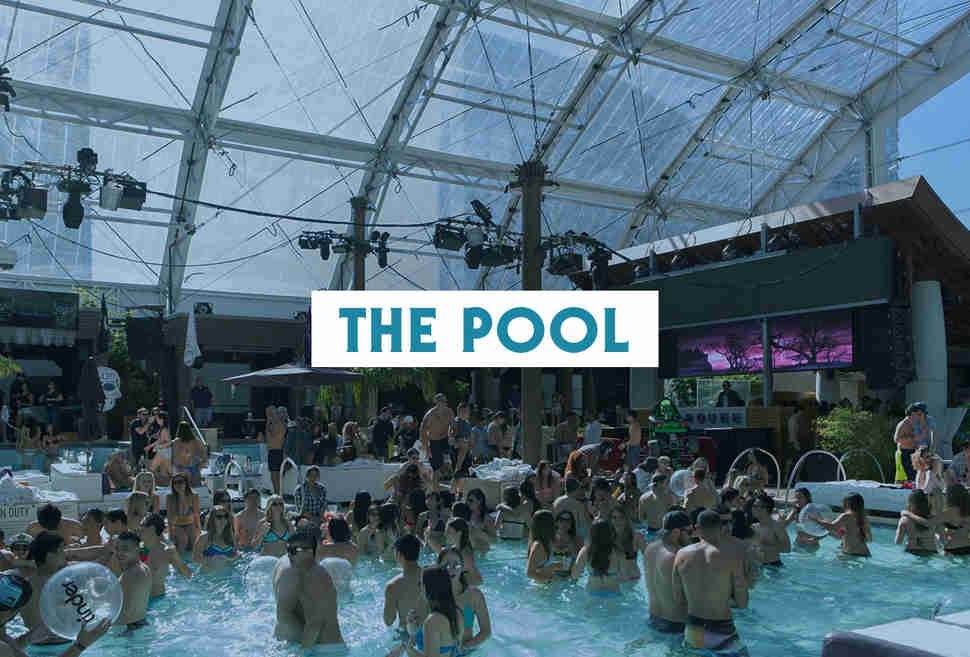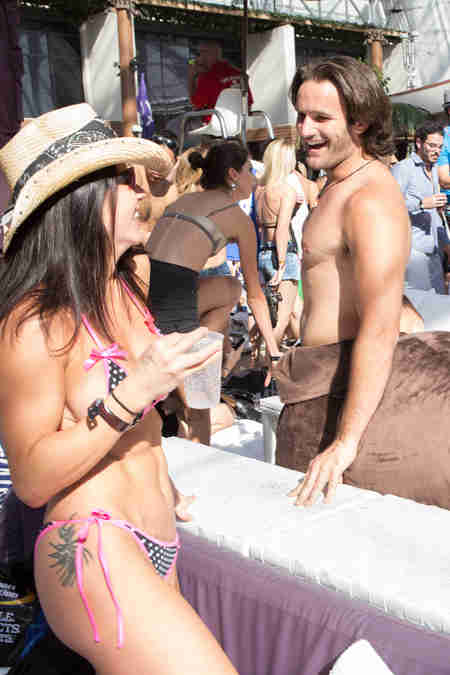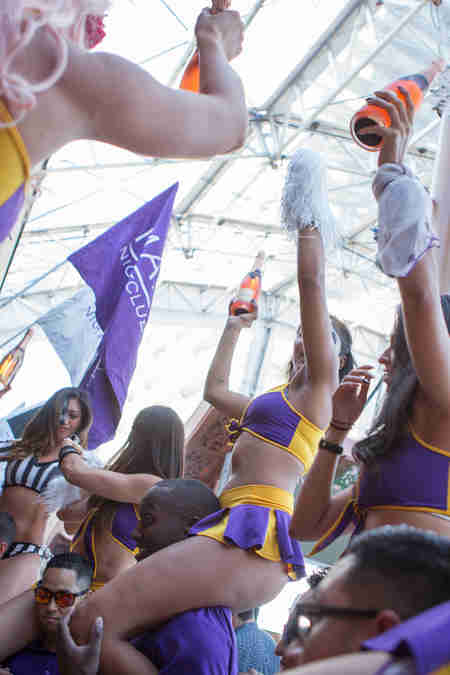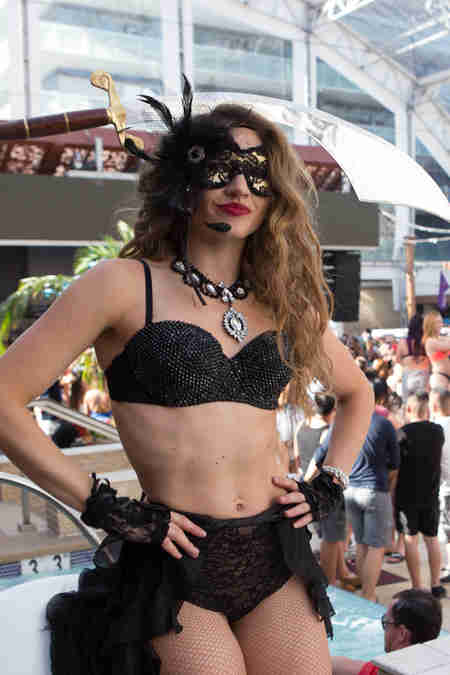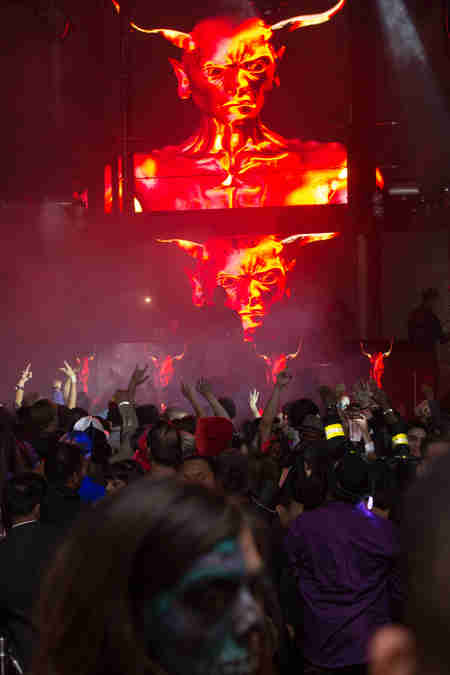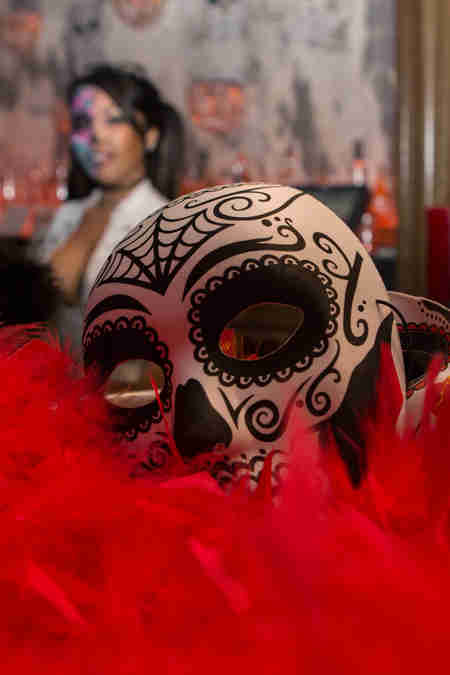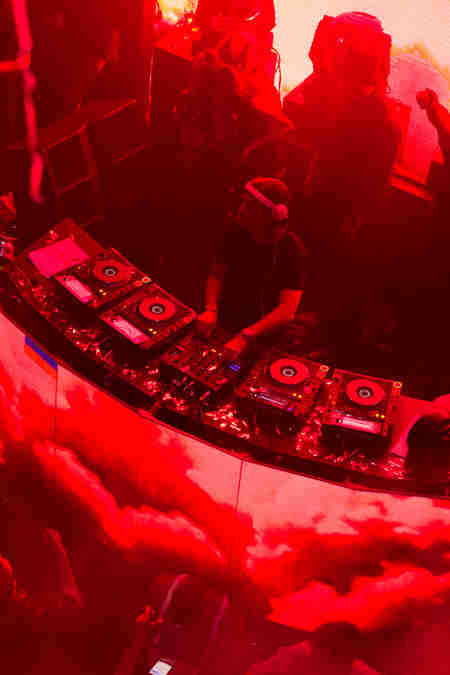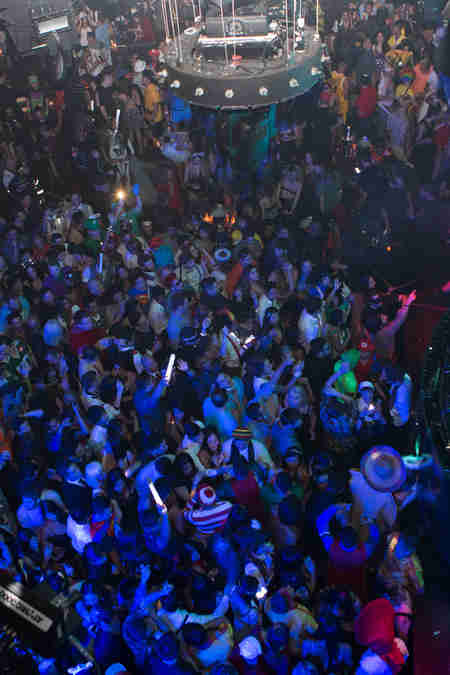 Lesson 2: The costumes are completely jaw-dropping Sure, there was the usual spread of ghouls, bloody faces, and devil horns, but because this is Vegas, baby… things got real in-your-face (and skimpy), real fast. But don't take my word, see the costumes for yourself: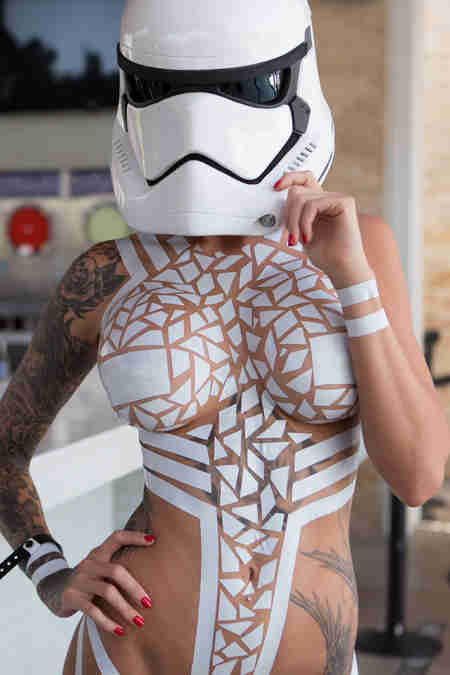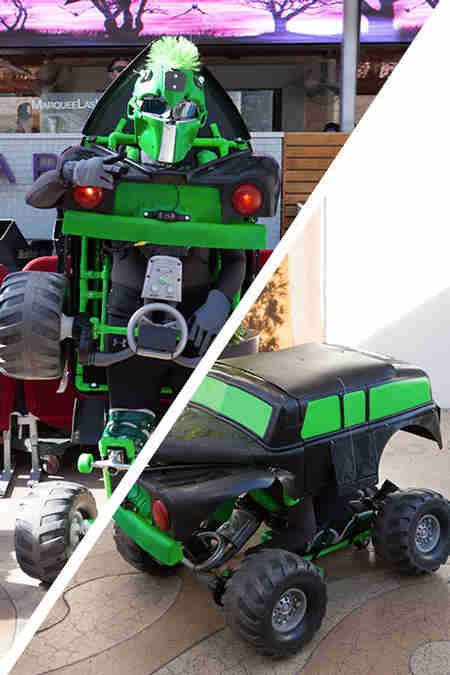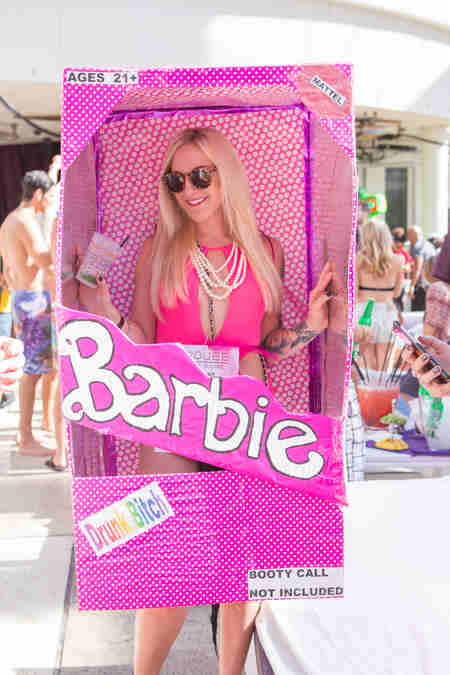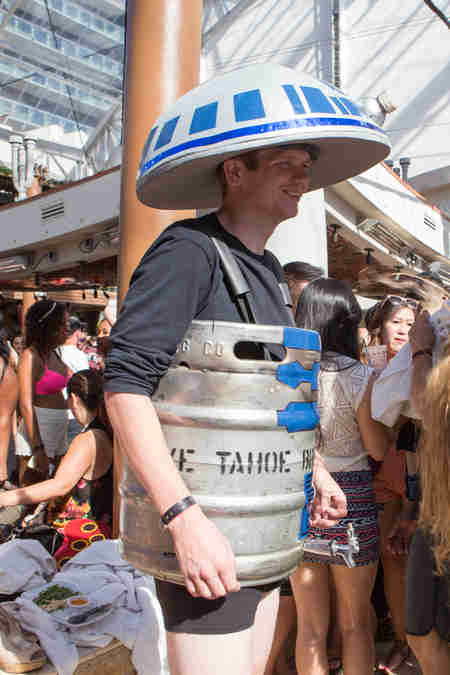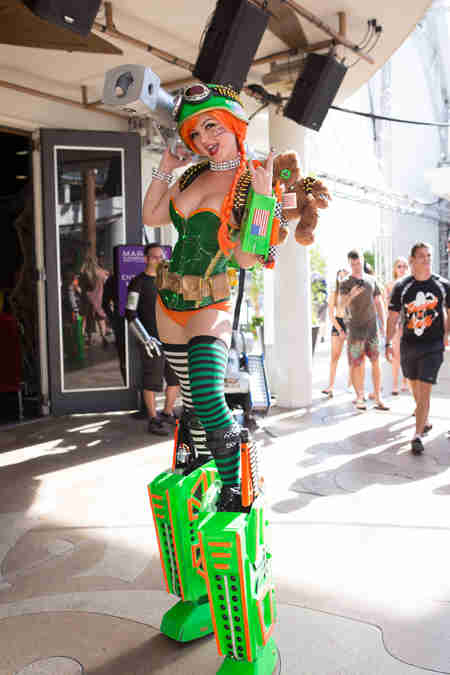 Beer can bandolier Chewbacca (totally movie quality)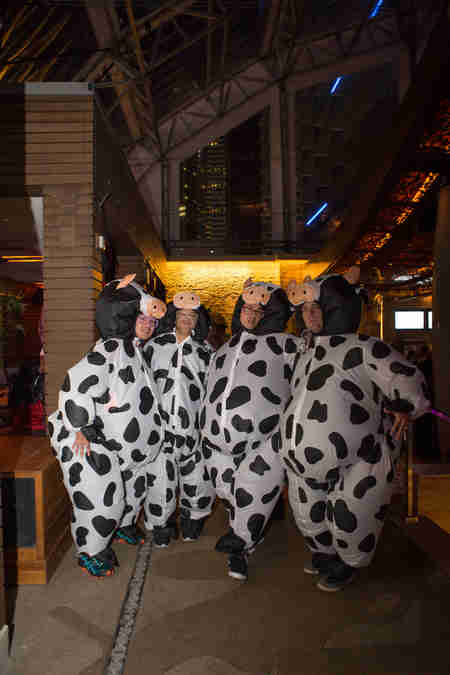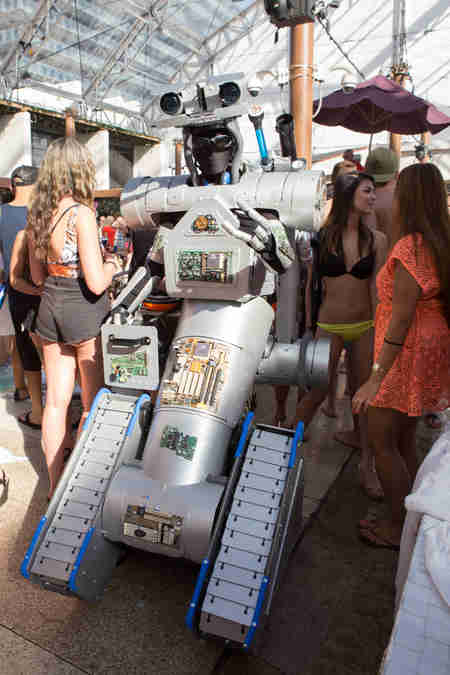 And the costume winner is... Johnny-5 (that robot legit works)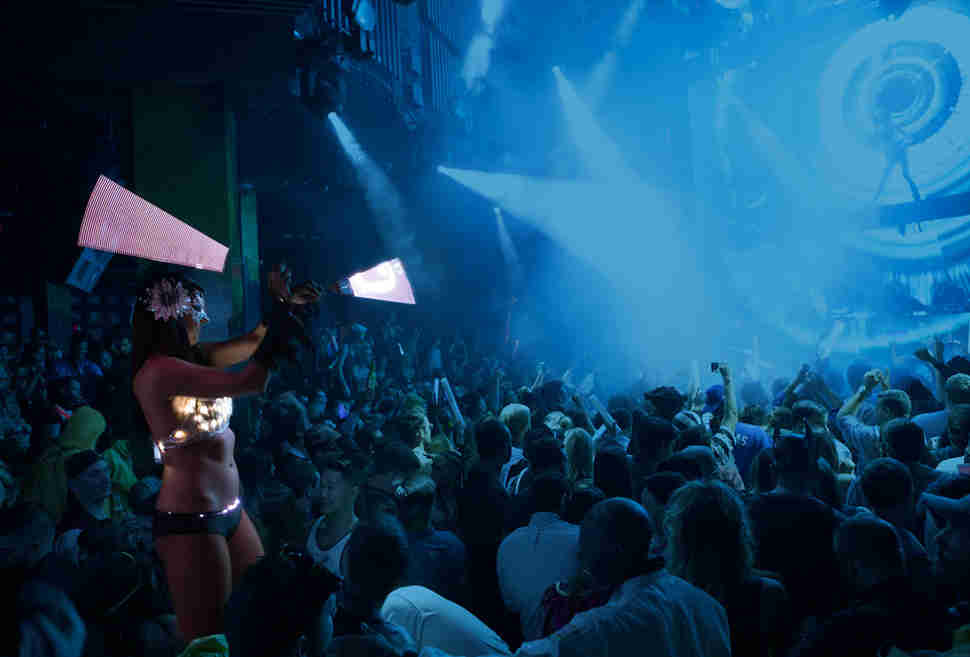 Lesson 3: Everyone is going to get into all sorts of unexpected stuff From crazy stilted costumes and R2D2s made out of kegs at the pool party to glowing fairy dancers and a #MakeSecrets Oculto Lair at the nightclub, there were some seriously head-spinning haps. And while normally you can leave all your secrets in Vegas, I took some of them with me in photo form, just for your amusement. See for yourself all the outlandishness everyone got into: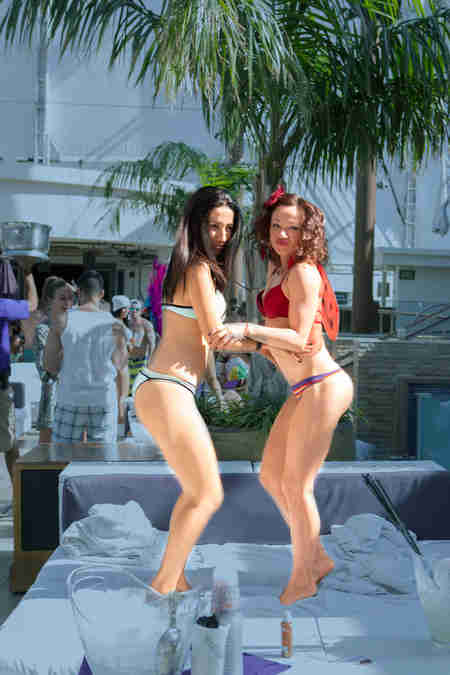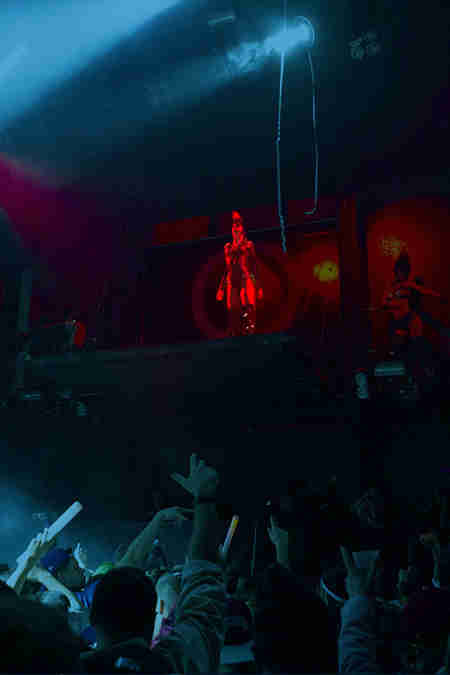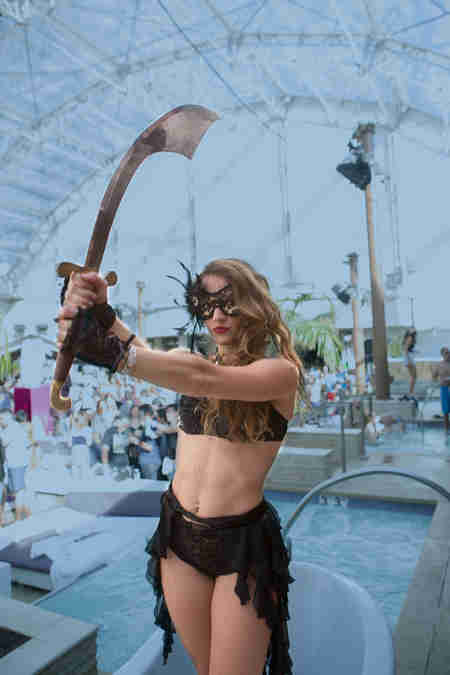 Sword-dancing at the pool...
... and in the #MakeSecrets Oculto Lair.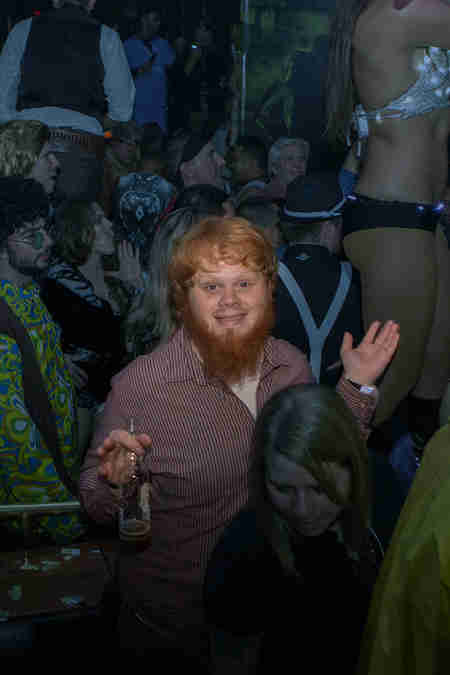 Lesson 4: The secret to being a DJ is stamina… and fog DJs are already a pretty mysterious bunch. Do they perform? Or do they just push play? There were a ton of big-name spinners including DJ Carnage and Alesso at the parties. I was lucky enough to catch up with Carnage to get his take on the secrets to playing a kickass club set. Here's what he had to say:
Thrillist: What's the biggest misconception people have about being a DJ?
 
DJ Carnage: That it's not like insanely exhausting. Because it totally is. Not only are you up there giving your energy, but you're also traveling a ton to get to every show. Sometimes you do multiple shows a day. Like right now, I'm walking to a plane to play Seattle… a huge festival, me and Tiesto. I'm tired, I haven't eaten. It can be a lot.
 
Thrillist: So what about the difference between playing a huge set, like a festival, and playing a smaller set, like a Vegas party?
 
Carnage: A festival set, people want to hear the bangers. You can kind of just bounce around and play new, random stuff. In Vegas you kind of have to play a little bit more of the mainstream songs. The key is making it cool, and still original, and swaggy at the same time. Not just playing mainstream after mainstream track.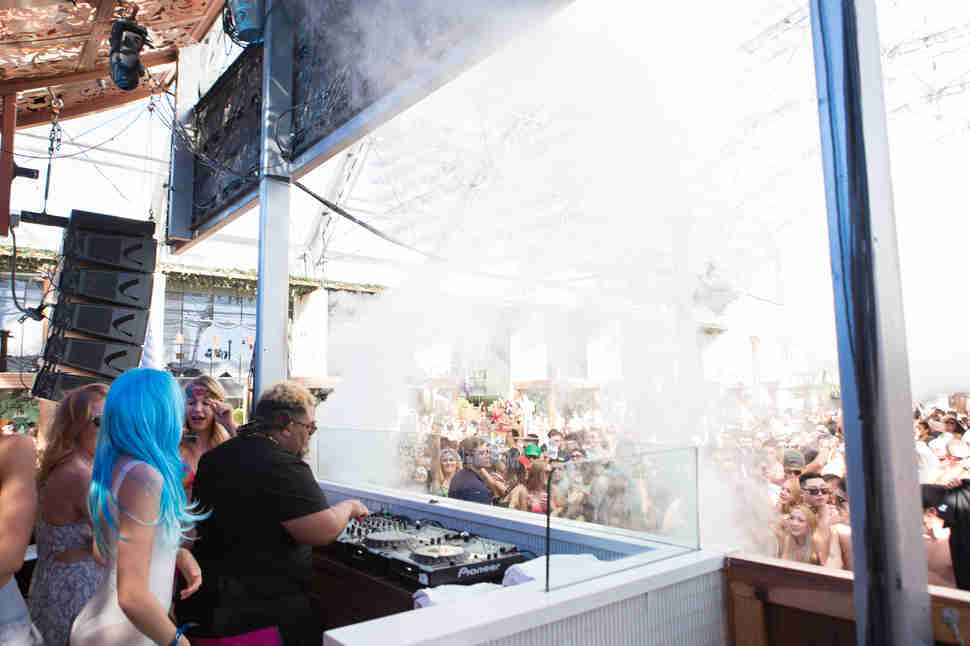 Thrillist: So what's the song you know is going to get people moving if vibes are down
 
Carnage: "I Like Tuh." Everyone loves it, in any setting.
 
Thrillist: So what if someone wanted to throw their own party, what're the basics they'd need?
 
Carnage: I just did a warehouse party that was literally like just speakers, CDJs [Pioneer's industry standard turntables], and smoke. Smoke is a great thing to have for any small set. A good sound system, too. Volume and smoke, man. That's really it.

Lesson 5: The bouncers can (and should) be your best friends Between partying, I spent quality time with the hulking gentlemen who prevent sexy nurses from brawling with sexy fire fighters or sexy other municipal workers. Two important takeaways:
1) There's almost always a secret bathroom that guests don't know about because they're lemming-ing their way to the main one.
2) Making friends with the VIP tables is the way to go because one night, one of my new security friends told me that he saw a guy drop $2 million on drinks alone.
Speaking of numbers (segue: nailed), check out some from the weekend:

Lesson 6: And people love throwing down on the sexiest... er, spookiest night of the year Don't just take it from me, your beautiful ginger Virgil for this manic weekend, check out what everyone else had to say: