The southern tip of Croatia isn't the first place that springs to mind when you think of grand Oriental-style villas, as you often do. But it could be a strong eighth, which makes Villa Scheherezade even more of a get for those with $5,500 to drop for a night of accommodation. Built in the 1920s by a wealthy banker for his mysterious lover (whom he would only refer to as the Persian queen from Arabian Nights; Scheherazade, in case you didn't finish your sophomore year Summer reading list), the property was restored in 2005. Upon arrival, expect to find:
Recommended Video
You Can Sleep Aboard the World's Most Haunted Ship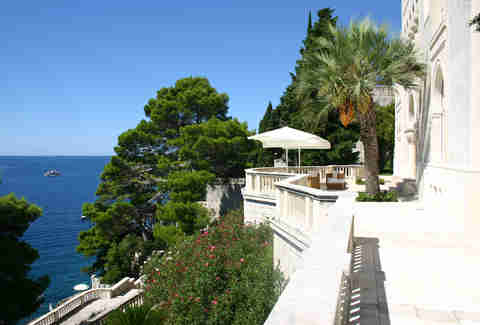 On the roof are two large terraces which overlook the crystal-clear Adriatic and the walled city of Dubrovnik, only a short walk away. As walking is for plebes and/ or people concerned with getting in their daily cardio, you'll probably want to arrange a ride in the Rolls Royce available to those with keys to the villa.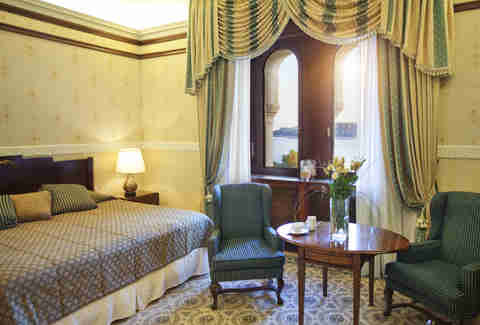 Each of the five bedrooms has an en-suite bathroom. It's quite possible that Richard Burton and Elizabeth Taylor "did it" -- and then sipped very strong drinks -- in all of them during their stay in the '70s. This is probably not a selling feature, and is kind of gross.
Assuming you get tired of swimming in the ocean off the private rocky beach, take a dip in the private pool. Or perhaps you'd rather soak in the hot tub?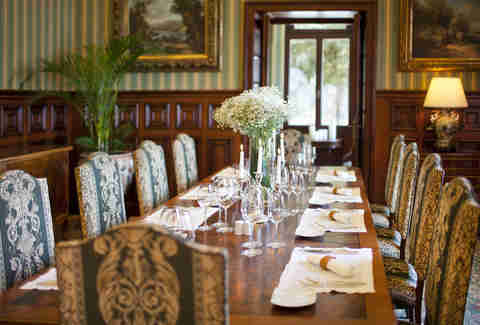 The banquet hall has seating for 10, and a private chef on hand. If only you weren't staying there alone... JK! Don't forget to pack your embroidered smoking jacket and silk ascot.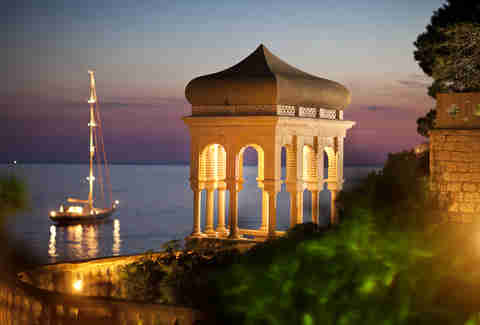 Great news for the yachting set: Villa Scheherezade also sports its own pier. This might come in handy if you need to make a quick getaway after your mysterious lover finds out about your other mysterious lovers -- a reference you would totally get if you bothered to finish your Summer reading list!
Previous Venue
Next Venue
Venue Description
1. Villa Sheherezade
Ulica Vlaha Bukovca 2, Dubrovnik, 20000
This luxurious villa off the coast of Croatia is extravagant in pretty much every sense of the word. Between the high ceilings, white stone walls, rooftop terraces, outdoor swimming pool, and private beach, you've pretty much got what amounts to an entire palace at your fingertips. Bring five friends and book the place up completely!