It's About Time You Put This Overlooked Southern City on Your Radar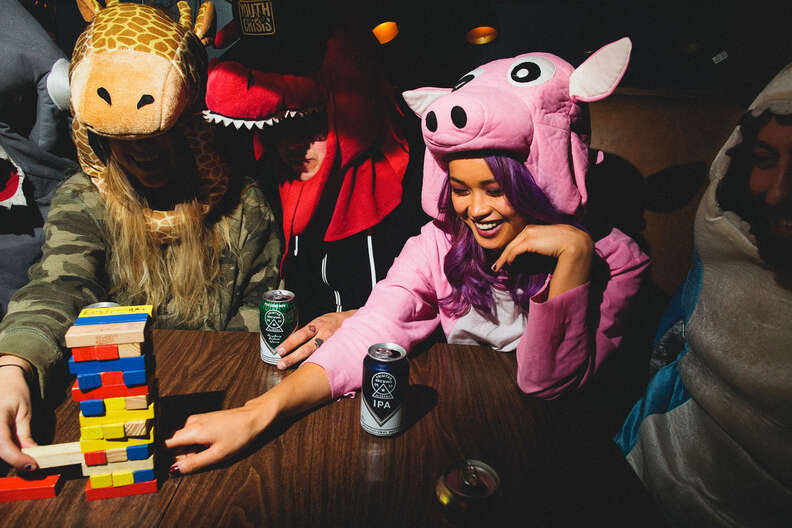 Jenga at Atomic Lounge. Take from the base when you can.

| Graham Yelton
Jenga at Atomic Lounge. Take from the base when you can.

| Graham Yelton
Birmingham threads a tight needle: It's small, but diverse. Charming, but sophisticated. Unlike many cities borne of the industrial explosion of the late 1800s, it's home today to flourishing arts, culture, food and drink scenes, but the deep wounds of segregation are still clearly visible.
If you only know one thing about Birmingham, it's probably related to the Civil Rights Movement. Alabama's largest city is where four little girls were killed in a 1963 church bombing, and home to the jail from which Martin Luther King, Jr., wrote his famous letter. Yet the Birmingham of 2019 acknowledges and embraces its complicated history while it thrives in the present.
It'd be hard to find better guides to the city than its foodie power couple, Emily Nabors Hall and Roscoe Hall. Emily is a food stylist and recipe developer originally from Tennessee whose work has appeared in People, Southern Living and lots of other publications. She's lived in Birmingham for nearly 20 years. Roscoe is a chef and artist who grew up mostly in Chicago and has worked all over the country but has deep Alabama food roots: His grandfather founded legendary barbecue spot Dreamland, which now has 10 locations across the Southeast. The pair have been married for five years and have a four-year-old and a two-year-old.
"I have more time and energy to devote to life outside of work," says Emily of what she loves about Birmingham. "There's not a lot of traffic, it's not too spread out, and there are plenty of options and different types of people. That makes it easier to find people and groups to get involved with."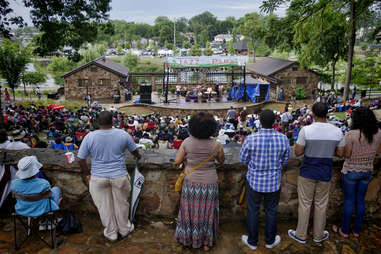 It's a city of distinctive neighborhoods—the bustling Southside with its towering hospital buildings and the UAB campus; industrial downtown, now being renovated into lofts and cool restaurants; hipster-centric Avondale with its artisanal breweries and coffee shops—but so accessible that you can easily walk across all of them. A former skateboarder, Roscoe describes his own neighborhood, Irondale, as "where skaters go to retire. Quiet, old men low-key sippin' Pabst and pushing a board with their dogs on a leash."
With about a million people in the metro area and just over 200,000 in the city itself, Birmingham's big enough to have an international airport, a world-class art museum and its own answer to Brooklyn, but also small enough to be lot more affordable than, say, its close neighbor Atlanta.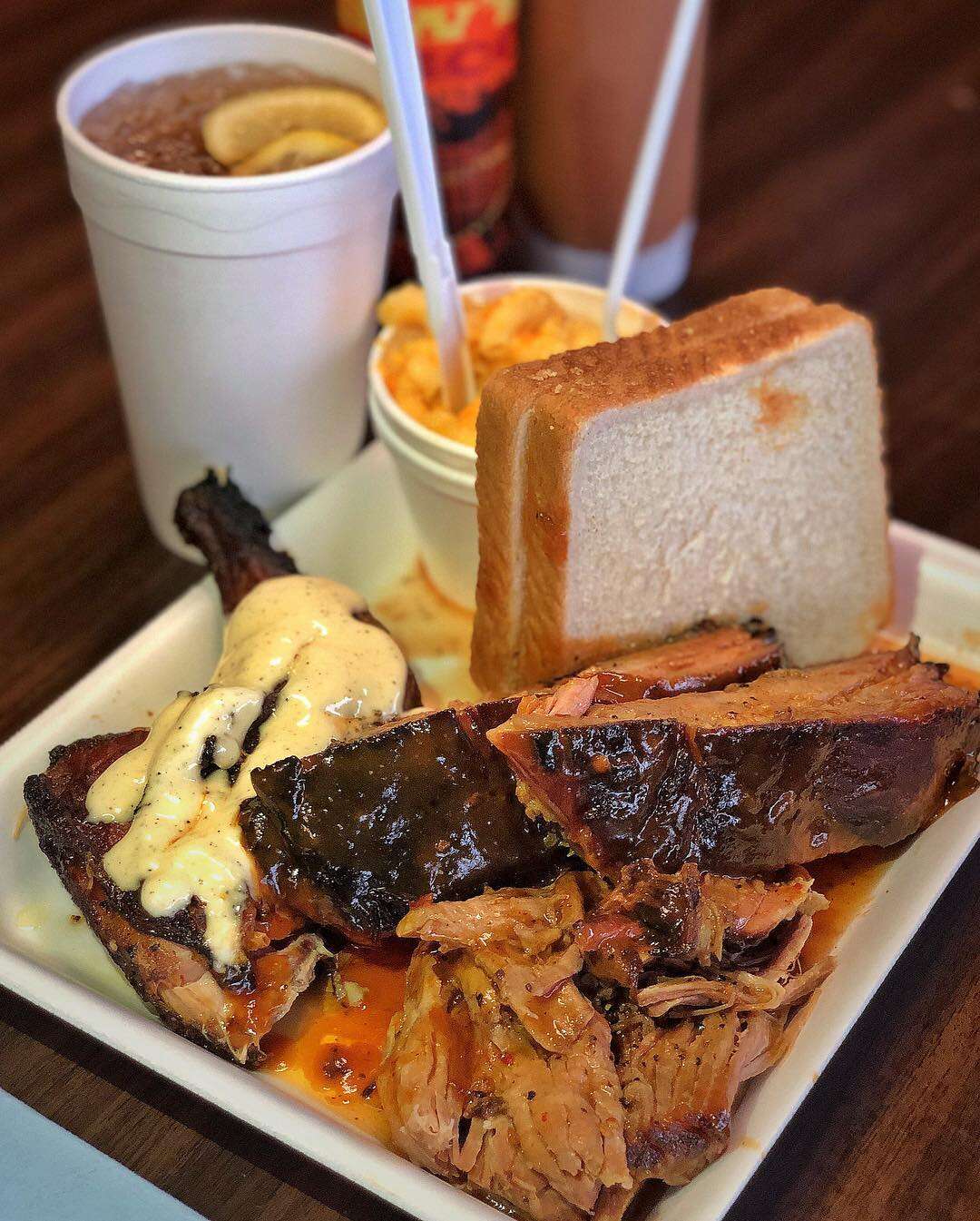 Chow down on farm-to-table fare or seek out Birmingham's distinct barbecue style
When it comes to restaurants, the first name you need to know is Frank Stitt. His Highlands Bar & Grill has won some three James Beard Awards, for outstanding restaurant, best chef and best pastry chef (Dolester Miles), plus it has been nominated a whopping 17 times. The restaurant's fanatical dedication to using produce from local farms in elevated Southern food—think stone-ground baked grits, gumbo, fried quail—was way ahead of its time when the place opened in 1982. Since then, Stitt has trained many chefs who've carried his philosophy to their own spots, including Chris Hastings of Hot & Hot Fish Club, Clif Holt of Little Savannah and Chris Newsome of Ollie Irene, which both Halls call a favorite date-night spot. Stitt also owns two other Birmingham eateries: the Italian Bottega and a French-inspired wine bar, Chez Fon Fon.
Of course, it's not all high-end. Birmingham is famous for barbecue, too. The local specialty is white sauce, a mix of spices, sugar, vinegar and mayonnaise usually served over heavily smoked chicken. Yes, mayonnaise. And yes, it's delicious. "White sauce, to me, is like a hipster ranch," Roscoe says. "It's so good with fries, and poultry."
My personal favorite place for chicken and white sauce is Miss Myra's, while SAW's is another good option, with a total of four locations around town. But Roscoe himself veers more toward pig: Dreamland specializes in pulled pork and ribs, and he just took a job as general manager at the new Birmingham outpost of Charleston's Rodney Scott's Whole Hog BBQ.
The far-too-recent legacy of segregation in Birmingham means that a lot of its immigrant communities have been pushed to the edges of the city. Much like along Atlanta's Buford Highway, Green Springs Highways south of town has seen a concentration of restaurants and markets serving Latin American and Asian food. A few of the Halls' favorites are Phở Quê Hương for Vietnamese, Gordo's for tacos, and Mr. Chen's or Red Pearl for Chinese. New spots are also opening downtown, like the pan-Mexican El Barrio and ramen-focused izakaya Shu Shop.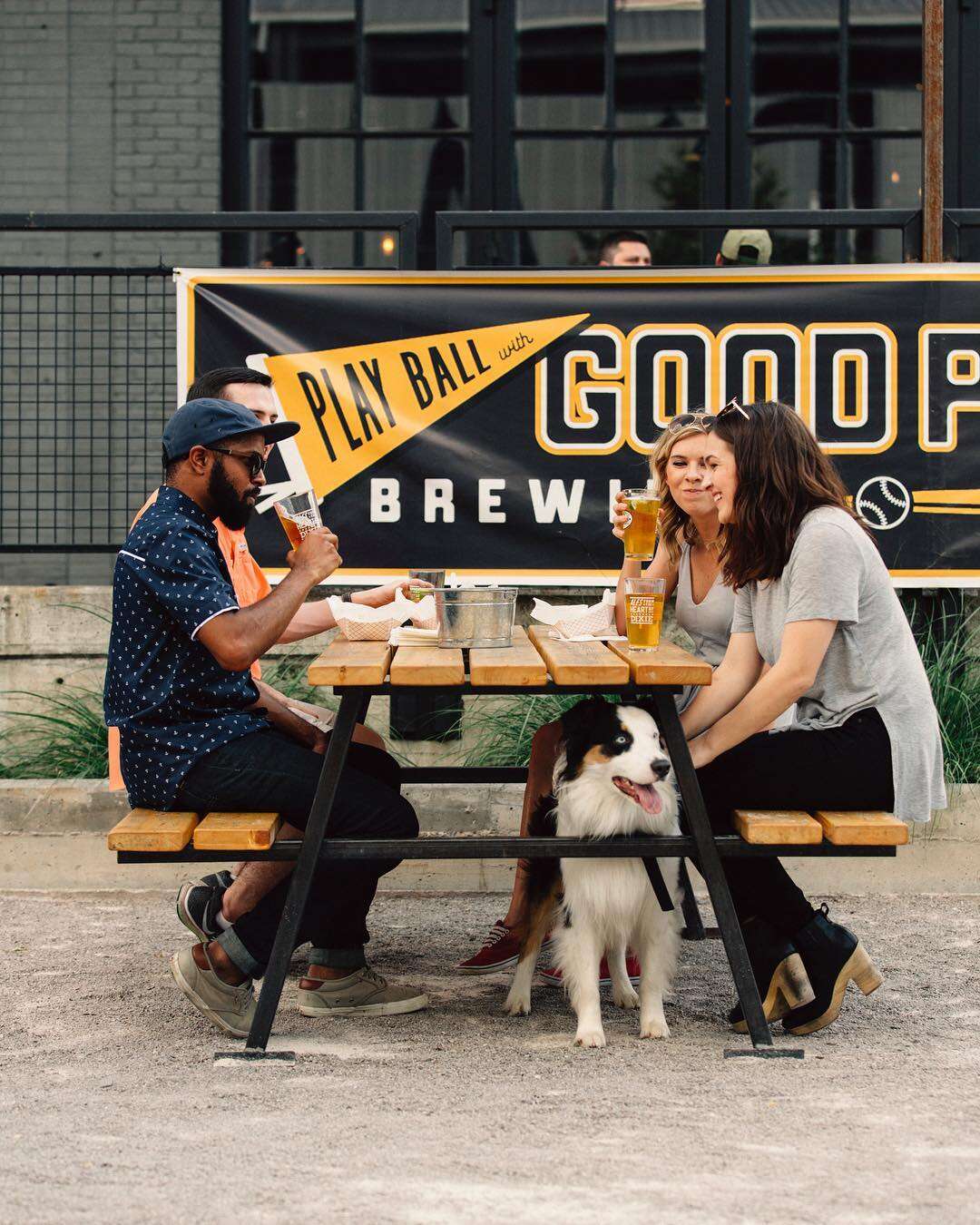 You'll never be parched, with craft cocktails, locals beers and numerous coffee houses
When it comes to drinks, Birmingham is a powerhouse. There are the requisite hipster coffee spots—Emily recommends Woodlawn Cycle Cafe, which serves breakfast and espresso drinks, while Birmingham-based Revelator Coffee Company is building a rapidly expanding empire. Every visitor should also grab a can or two of Buffalo Rock, a deliciously spicy ginger ale, and Grapico, a candy-sweet grape soda you can only find in the region.
The Atomic Lounge has been getting national attention (to the tune of two James Beard Award semifinalist nods and a regional Tales of the Cocktail Spirited Award, among others) for its cocktails, which tend toward the crafty-but-wacky: You can sip the Legendary Sex Panther, an old-fashioned riff made with bourbon, rum and Cynar and garnished with a temporary panther tattoo, all while wearing one of the full-body animal costumes the bar keeps available upon request.
An array of breweries including TrimTab, Avondale, and Good People have also opened over the past 10 years of so, all of which have large tasting rooms. The Garage is a dive bar not to miss, with a lovely concrete patio surrounded by glass-doored garages full of old junk that's hardly changed in the nearly 25 years it's been open, where you'll find crowds of local regulars anytime the weather's nice. Parkside Cafe is a similarly chill bar, anchoring the Avondale neighborhood, Emily's favorite to hang out in. With spots like indie-music-venue-slash-coffee-and-cocktail-bar Saturn and the newly renovated Avondale Park, with a duck pond, outdoor amphitheater and 36 acres to explore, it's no wonder we previously dubbed Avondale the Brooklyn of Alabama.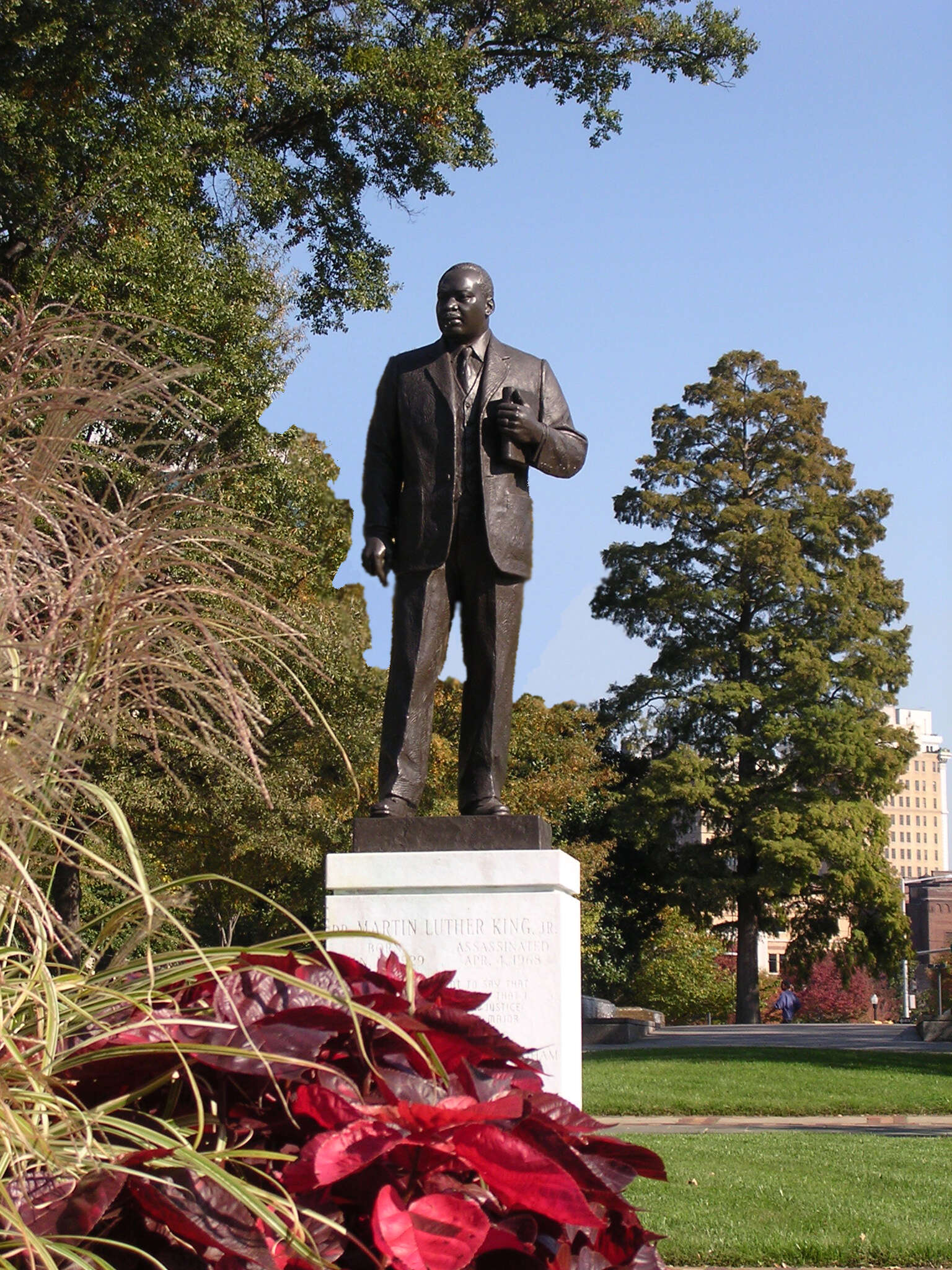 A deep well of history pervades the city
"I'm a huge fan of just walking around downtown and feeling the history," Roscoe says.
Birmingham is not even 150 years old, but there are a lot of layers of history to explore here. You can learn more about the iron and steel factories whose rapid growth earned Birmingham its "Magic City" nickname at Sloss Furnaces, a blast furnace-turned National Historic Landmark that was once the largest maker of pig iron (crudely refined iron) in the world.
Atop nearby Red Mountain, there's another relic of the city's Industrial Revolution roots: A 50-ton, hammer-wielding Vulcan, Roman god of fire, the largest cast-iron statue in the world. You can visit the statue and get a local history lesson at Vulcan Park & Museum. (Don't miss the gift shop's bobble-butt statuettes, commemorating the fact that the statue's uncovered rear end moons Birmingham's southern suburbs.)
Sixty years ago, Birmingham was at the center of Southern segregation laws, as well as the fight against them, and many of the important sites in that struggle are concentrated on the north end of downtown. In the space of a few blocks, you can visit the Sixteenth Street Baptist Church, bombed by white supremacists in 1963; Kelly Ingram Park, site of rallies met with police dogs and firehoses; and the A.G. Gaston Motel, where Dr. King and other leaders planned the Birmingham Campaign. The area is anchored by the Birmingham Civil Rights Institute, a large museum that traces the history of the movement throughout the country.
If the weather's nice, take a stroll through Railroad Park, a 19-acre green space including a small lake that's right in the center of town. It's right next to Regions Field, home of the double-A Chicago White Sox-affiliate Birmingham Barons minor league baseball team.
Or you could take a drive a bit outside of town, for a hike in the 350-acre Moss Rock Preserve, a visit to Indycar racing venue Barber Motorsports Park & Museum, or a night at Gip's Place, a true backyard juke joint with live music on some weekends.
Birmingham's the kind of place where you might walk out of a baseball game into the brewery next door for a late lunch, then go check out the latest special exhibit at the art museum, and still have time left over before your dinner reservation. New Orleans, Nashville, Memphis and Atlanta might get all the tourist attention in the South, but blink and you'll miss this buzzy little city right in the middle of all of them—it's high time that changes.
Jason Horn has been writing about food, drinks, travel and everything else that makes life enjoyable for more than 10 years. He lives in Los Angeles, where he's gotten really into the Winter Olympic sport of curling. Find him on social media @messyepicure.