Europe's Cheaper RIGHT NOW Than It Has Been in 12 Years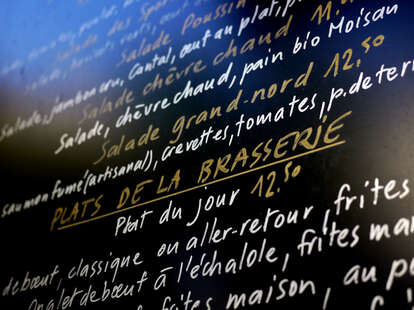 Do you hear that? No? That's the sound of the Euro plummeting -- making travel for Americans to Europe the cheapest it's been in more than a decade.
The once-mighty currency has fallen to a 12-year low against the US Dollar, with an exchange rate of €1 to $1.07, the strongest the dollar's been since 2003. To put it into perspective: way back in the salad days of July 2008, before that whole financial crisis and when Greece owned, well, itself, €1 was worth $1.58 at its peak value. Since then, the euro has lost a third of its value!
You don't need to be an economist or trader to understand what that means: more cannoli, more Bordeaux, and more schnitzel for your actual American bucks. Of course, exchange rates are susceptible to change, so you'll want to plan a trip soon. You've got 19 countries from which to choose, including France, Italy, and Spain.
And if places like Rome or Paris (the world's second most expensive city, btw) are still too pricey, there are plenty of affordable Euro destinations, such as Lisbon and Riga, that are just as gorgeous, and won't break the bank.
So what are you waiting for? The Euro to go up again!? Beat the currency and book a vacay across the pond already.

Chloe Pantazi is an editorial assistant on Thrillist's travel team. Yes, that's a British accent. No, she doesn't watch Doctor Who. Follow her on Twitter at @ChloePantazi.