Thailand's Tarutao National Park Spans 51 Islands of Natural Contemplation
Nature rules over beaches, coral reefs, hiking trails, and a former prison turned memorial.
Welcome to
(Inter)National Parks: Adventures in the Global Outdoors
, where we transport you to the world's most incredible protected lands, nature reserves, and marine sanctuaries, from the slopes of Western Canada to the vast grasslands of Botswana to the fjords of New Zealand. For more on these far-flung natural wonders—plus travel tips and expert interviews—check out the rest of our coverage
here
.
The islands of Tarutao National Park are not the most touristy beaches in beautiful Southern Thailand. These 51 islands have jaw-dropping scenery, yes, but lack the raving full moon parties of Koh PhaNgan, the impossible-to-escape reputation of The Beach filming location on Koh Phi Phi Le, and the 2.3 million vacationers who flocked to Phuket last year in just nine months alone. With only 238,000 visitors throughout the entire year, Tarutao beckons to adventurous, nature-loving wanderers looking for more than just a party scene studded with bucket-sized cocktails.
Across these archipelagos, you'll find waterfalls, caves, so many pristine shorelines, trails leading to vistas for sunsets and sunrises, as well as a thought-provoking tribute to the biggest island's sobering past. Park-goers can explore a self-guided jungle trail to learn about how the government transformed a now-defunct prison into an outdoor museum memorializing all those who struggled and lost their lives onsite, a dark moment in human history that's been returned to—and reclaimed by—nature.
Now that verdant shrubs and swaying palms have been allowed to recoup Ko Tarutao, the resident national park has become a place where both flora and fauna can thrive. Droves of dugongs, sea otters, tree pythons, gray langur monkeys, macaque monkeys, sperm whales, over 100 species of birds, and even Irrawaddy dolphins call the islands home. Thanks to protective development laws, the park's only accommodation options include tent camping, a few very modest bungalows, and just a few hotels clustered on a single island. These islands attempt to show nature as it should be.
Here's everything to do while visiting Tarutao National Park's gorgeous and moving expanse.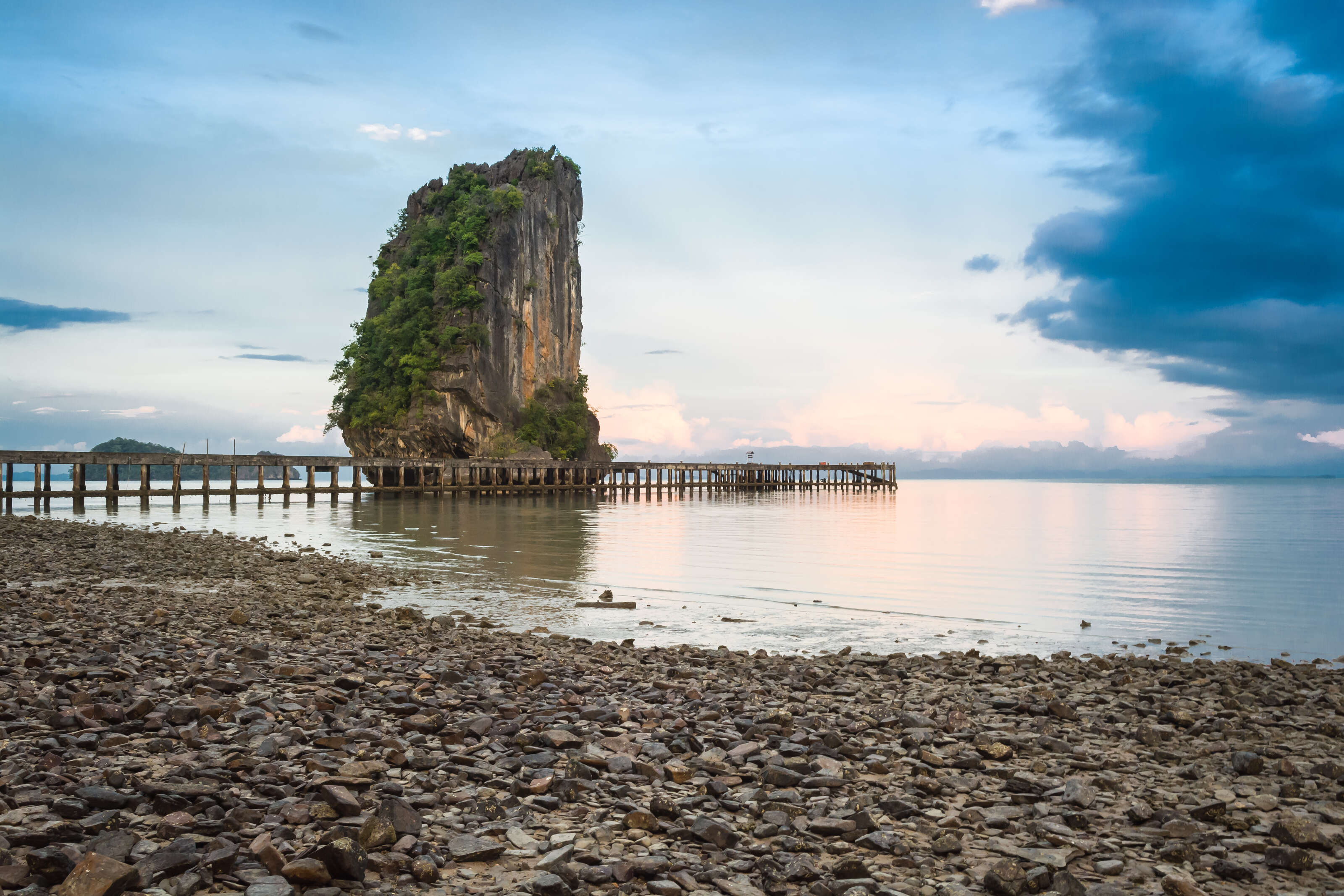 Tarutao National Park's chilling origin story
A visitor's center sits on the pier of the biggest island, Tarutao, ready to help travelers with maps and accommodations, as well as inform people about the history of the island. The exhibition inside—alongside the museum next door and the plaques lining the historical trail—tell an undeniably grim story.
In the 1930s, the government set up a prison on the archipelago's main island. Koh Tarutao was chosen for its oceanic isolation and because it was surrounded, at the time, by now-extinct crocodiles. Around 3,000 inmates, most of whom were held as political prisoners, endured harsh conditions as detailed by signposts along the Talo Wow path.
When Japan occupied Thailand during World War II, the prison island was strategically cut off from food and medical supplies, leading to the deaths of hundreds of Tarutao residents. In response, guards and inmates banded together and began hijacking commercial ships in the surrounding seas and robbing them of their supplies. They soon became known as the Pirates of Tarutao.
After the war, the British Navy was asked to invade Tarutao to suppress the raiders , subsequently disbanding the penal colony for good. For a few decades, the islands remained mostly quiet. Then, in 1974, the Thai government designated the islands as a national park, and in 1984, it officially became an ASEAN Heritage Park. Some old, overgrown prison structures can still be seen around the island, while the ruins of a cemetery and carved statues meant to resemble the incarcerated serve a poignant tribute to Tarutao's complicated and violent past.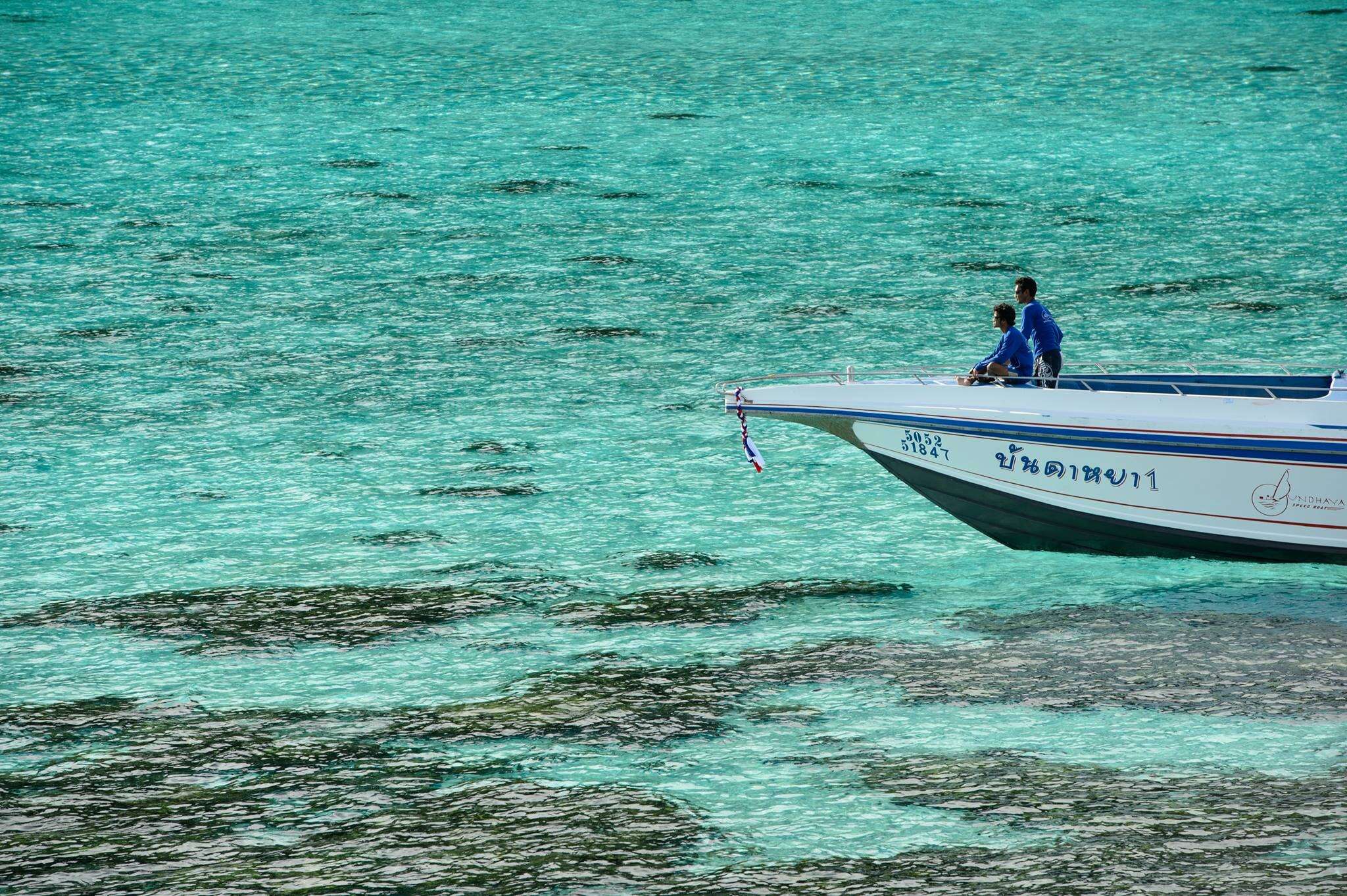 How to get to Tarutao
Getting to Tarutao National Park requires at least one transfer from Bangkok, but it's worth the journey. You can fly to Koh Lipe from Bangkok with a connecting flight in Hat Yai, the main airport in Southern Thailand. There are also a couple plane-to-ferry packages from Bangkok. Nok Air'sFly'n'Ferry Service has you transfer in Satun, where you'll take a boat from Pak Bara Pier. Air Asia also offers a plane-bus-ferry package from Bangkok (just enter Koh Lipe as the arrival destination).
If you're already in the Southern Thailand area, you can catch ferries or speed boats from Pak Bara Pier to Koh Lipe via Bundhaya Speed Boat or Satun Pakbara Speedboat Club Service. There's also a 6+ hour van and ferry option from Krabi to Koh Tarutao, though it's a long journey.
You could also get to Tarutao National Park fairly easily from Malaysia, via a speed boat that leaves from Kuah Jetty ferry terminal in Langkawi.
Your accommodations should also offer a ferry service or will be able to direct you to the best route. Whatever you do, always check rather than assume, as ferries and boats have limited schedules and operate alongside peak travel dates.
When to visit Tarutao
From mid-May until November, Koh Tarutao doesn't allow tourists, nor do many of the islands in Tarutao National Park. Koh Lipe is an exception, as a small community lives on the island year-round. In any case, the weather is at its nicest from November to April, as there's little rain, though of course it's still humid. Luckily, you're never more than a couple minutes from a dip in the sea to cool down. Whatever you do, don't forget to pack mosquito repellent.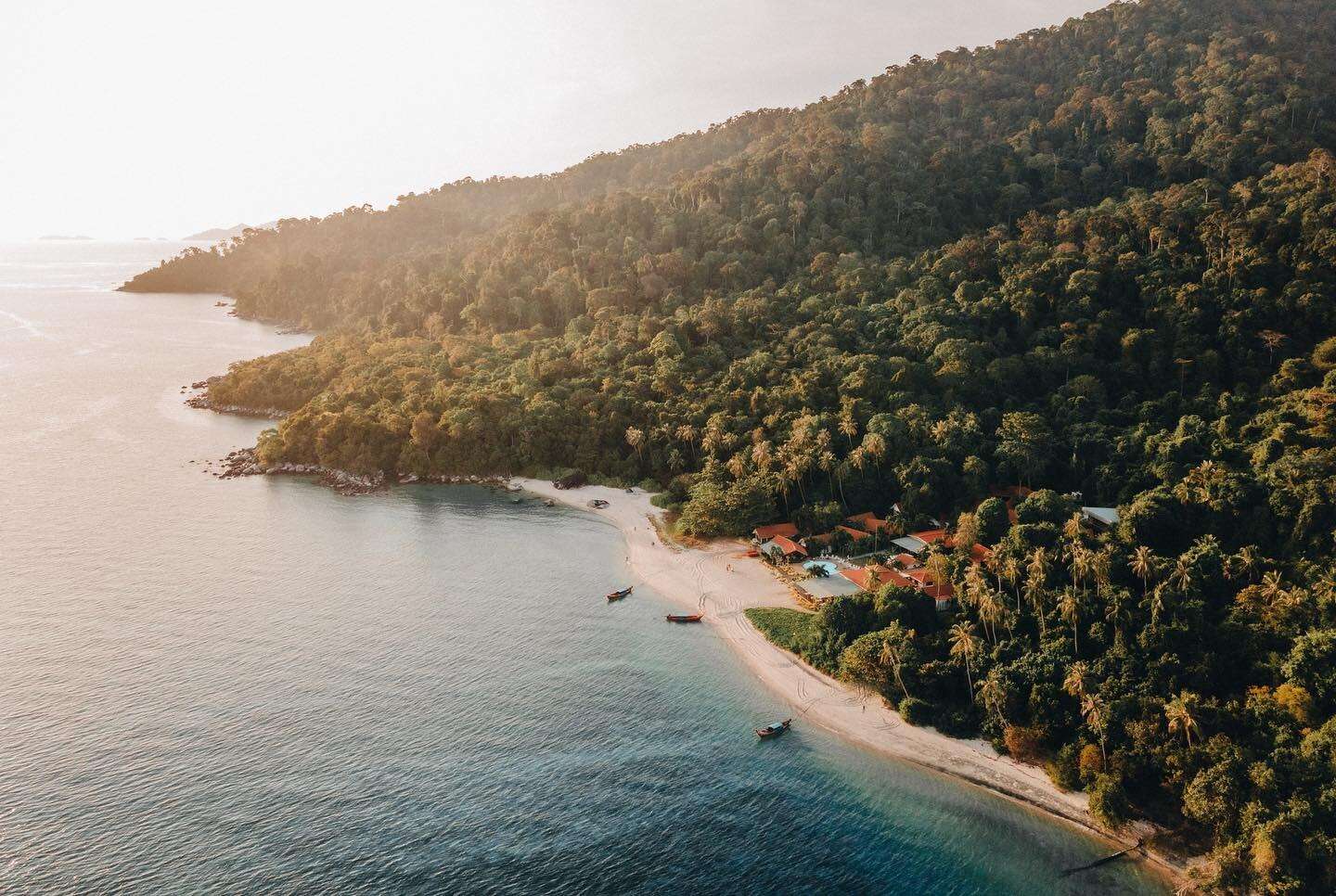 Sleep on one of three islands
Koh Lipe, coined the 'Maldives of Thailand' is the only island in the park where development isn't prohibited. It's exempt because the local Moken community (also known as chow lair) live there. Walking Street is bustling with touristic operations—including ferries, diving shops, and tours—as well as restaurants, cafes, and hotels. Castaway Resort is a place you'll dream about going back to, in order to stay in one of their breezy, ocean-facing bungalows, reading a book and drinking a cold Thai beer on the restaurant's deck, tricked out in cozy floor pillows. This island is the most touristic, but it's still worlds away from overcrowded, and you'll find easy access to the park's amenities. Every Monday at 10 am on Pattaya Beach, join the Trash Hero cleanup as a way to give back and connect.
Ko Tarutao, the biggest island and the park's headquarters, is also an option for rustic accommodations in bungalows with mosquito nets and camping. Electricity here is limited between 6 pm to 6 am, and don't expect ATMs, air conditioning, or Wifi—but do expect to step back in time before technology existed and get lost in a state of tranquility. FYI: There are a couple of places to eat but nothing fancy. All boats arrive at the base of the headquarters, where visitors confirm lodging in one of the three areas: Ao Phante Malacca, the bay of Mo Lae, or near Ao Son Bay. If you can't cope with not reserving in advance, you can old-school email the government and reserve a bungalow at reserve@dnp.mail.go.th. Pay a 200 baht fee upon entrance (about $6) and you're all set, but definitely do your homework to prepare for a camping stay.
Ko Adang is just north of Koh Lipe and can only be reached by boat ride from Koh Lipe. If you haven't visited the main island of Koh Tarutao yet, the 200 baht fee will be charged here. The options on Ko Adang are camping and the Adang Island Resort, a rustic but stunning resort with adventure at its fingertips. Expect to run into very few people while enjoying kayaking, snorkeling, hiking, and more on this island.
Island hop via longtail boats
From Koh Lipe, where many people stay, you can book a boat to neighboring islands. Satun Pakbara Speed Boat Club operates a route from Koh Lipe to Koh Tarutao, which takes about an hour—and you get to take in the stunning scenery along the way. This boat timetable is updated frequently and great for referencing. Otherwise, the resort or activity you're taking part in, like snorkeling, will have water transportation arranged on their end.
Dive, snorkel, paddle, or hike around the islands
Koh Lipe is one of the most preserved coral reefs in Thailand, containing 25% of the world's tropical fish species. It's like touring the most alluring underwater houses with shag carpets and sea creatures. Adang Sea Divers, an eco-friendly dive shop on Koh Lipe, focuses on incredible snorkeling and diving excursions that are otherworldly, with a large emphasis on marine conservation. Excursions take place all around the park, location pending weather and time of year, but Koh Kradan and Koh Nga are standouts for snorkeling adventures. The company will work out all the logistics with boats, gear, safety, and even eats (they have an amazing vegan restaurant, Benny's on the Beach).
Koh Tarutao has nearly endless hiking trails and secluded beaches to seek out. Take a steep hike through the jungle to spit out at Toe-Boo Cliff for unmatched sea views. Kayaking is also an optimal way to take a moment to view the islands from a different perspective, as well as observe sea life.
Ready to hit the park? Check out our tool kit to get started: