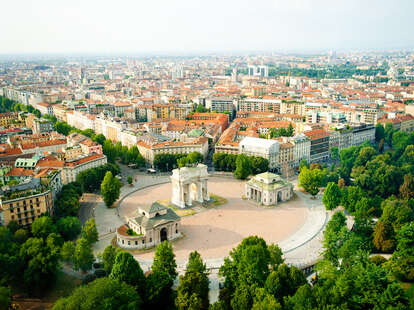 Because your last visit to DC was an eighth grade field trip spent desperately trying to make out with Cindy Troncale at the Alexandria Holiday Inn Express, perhaps another getaway to our nation's capital is in order? Lonely Planet thinks so, having just named Washington, DC, the number one city in the world to visit next year.
And why not? Free museums, cherry blossoms, Kerry Washington (!!); it's only the greatest capital in the greatest country in the world.
Although assuming you thought Mr. Smith Goes to Washington was the absolute worst, LP's top 10 also highlighted some fascinating, smaller (not at all political) towns around the globe like El Chaltén in Argentina, Plovdiv, Bulgaria, and skiing fave, Zermatt, Switzerland.
Check out the full list of must-visit cities below.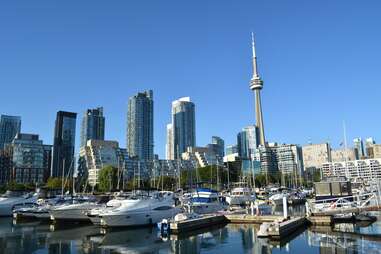 10. Toronto, Canada
Why people visit: Rabid NHL fans head here for the Hockey Hall of Fame (and no, you don't have to be a Maple Leafs fan to visit). Everyone else comes to see the iconic CN Tower, shop for bargains at St. Lawrence Market, and hit the Mill Street Brewery.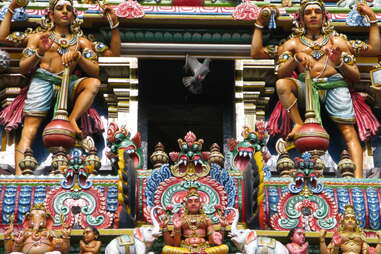 9. Chennai, India
Why people visit: For the bustling city vibe, delicious street food, and gorgeous scenery. And to see Kapaleeshwarar Temple, one of the most colorful temples in the city. The busy stretch of Marina Beach, flanked by markets, is also well worth a visit.

8. Vienna, Austria
Why people visit: Vienna's culture, food, and architecture draw travelers (and Billy Joel fans) from all over the world. In between trips to museums and the Schonbrunn Palace, feast on Sacher-torte and strudel at a classy cafe, or try some Vienna lager (brewed there since 1841) at one of the city's bars.

7. Salisbury, UK
Why people visit: To see Stonehenge! And to experience a quintessential English town complete with a market square, cathedral, and a slew of excellent pubs. When you're not throwing back pints at The Wig and Quill (the locals' favorite), visit Stonehenge Museum to see the remains of a guy who was found dead at the historic site.
6. Plovdiv, Bulgaria
Why people visit: To get away from the bustle of Sofia, and still enjoy a lively culture scene, hip cafes, and history. For a dose of the latter, check out the Roman amphitheater in the heart of the city before taking in a wine tasting at Wine From Bulgaria Museum.
5. Valetta, Malta
Why people visit: For history and charm. This tiny city's steeped in the past -- from its cobblestone streets flanked with tiered, multicolored storefronts, to the marine ports at St. Elmo Fort and Grand Harbour. There's also the National War Museum, where you can check out the wreckage of a WWII fighter jet, and the Upper Barrukka Gardens and Saluting Battery.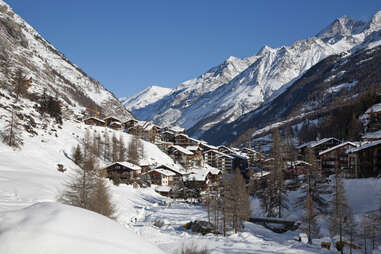 4. Zermatt, Switzerland
Why people visit: For the skiing, of course! Zermatt's one of the top resorts in Switzerland. When you're tired of the slopes, soak in the region's breathtaking mountain views over a pint of Abbaye de Saint Bon-Chien (the nation's most popular beer) at Papparla Pub. Or, if you're feeling more adventurous, try ascending the 14,691ft-tall Matterhorn -- just not after a visit to the pub.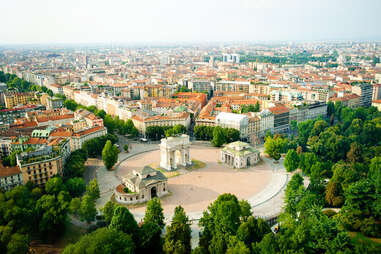 3. Milan, Italy
Why people visit: Milan may be known for its museums and neoclassical architecture, but did you know that it's also home to one of the sexiest neighborhoods on Earth, Quadrilatero della Moda. Think hot Italian models shopping for Fendi and Prada. There's even a thriving beer scene, which you can check out at the onsite brewery at Ristorante Enoteca Decanter.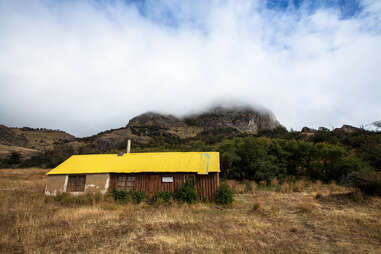 2. El Chaltén, Argentina
Why people visit: Intrepid travelers love this quaint village (which Lonely Planet's somehow called a city). A hiker's paradise, El Chaltén's Glacier National Park is one of the most picturesque spots for a walk in the world, while ice trekkers can attempt to climb Viedma Glacier.
1. Washington, DC
Why people visit: Because they have to -- remember, social studies field trips! Also, because there's a ton to do, see, drink, and eat. And it's one of the most American things you can do in life, like, ever.
Assuming you've hit the Smithsonian's Air and Space Museum, the WWII Memorial, popped into the Capitol, and tried to jump the fence at the White House (FYI, you should not do this), you'll want to make your way to Churchkey, it's only one of the best beer bars in the world.

Chloe Pantazi is an editorial assistant on Thrillist's travel team. She can't wait to visit the Smithsonian. Follow her adventures in a lesser city on Instagram and at @ChloePantazi.