Of All Threads Waxed Washed Duffel - $74 A fundamental part of any epic weekend is making sure you've got the right weekender bag for the job. Lucky for you, we've got an assortment of carriers to cover any occasion, and take you from business meeting to bachelor party to business party (bachelor meeting?!) in no time at all.
Fashioned from exceptional materials and constructed to age gracefully, these weekenders are built for comfort and'll be around for the long haul. Continue Reading
Of All Threads Leather Tool Bag Weekender - $139

The epitome of a deluxe weekender, the Of All Threads getaway bag will store your entire collection of Maui & Sons lounge wear and then some. And in a durable burnished leather, it'll last a lifetime.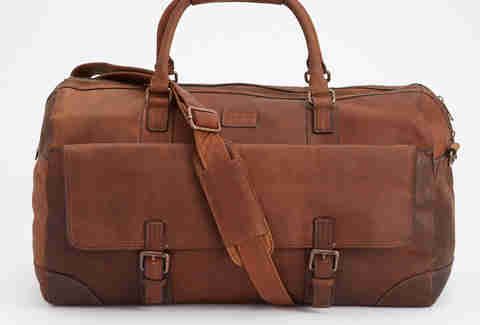 Functional and reliable, that's what you get when you opt for these weekenders. Not only will they stand up to the rigors of a rowdy weekend in Vegas, they'll help you look like you hit the jackpot.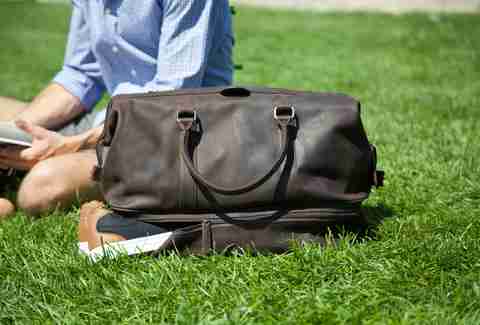 You know these bags. They're the ones you snag for a quick weekend trip to the coast, woods, or woody coastlines of the Northwest. Their trustworthiness is tried and true, and comes at a price that won't break the bank.


Of All Threads Wax Holdall Charcoal Duffel - $39

Worn-in canvas is meant to take a beating, and in a neutral charcoal, you can get it dirty without worrying about stains. Take it everywhere - if only to make sure no one else runs off with it.