Every week, Thrillist bravely wades through the murky depths of the internet to bring you only the most pristine travel-deal gems. From island getaways to cross-continental yacht trips, each deal has been hand-picked and vetted by our trusted editors to ensure no matter which adventure you choose, it'll be most excellent.
Recommended Video
Next Time You Fall in Love in the City of Light, This Guy's Got You Covered
The ultimate volcano adventure in Iceland
Caving might just be one of the coolest things you can do in your spare time; how could it possibly be made cooler, you ask? How about caving inside a dormant freaking volcano -- for a window of six weeks, scientists are leading underground explorations into the magma chamber of the Thrihnukagigur volcano. Before entering the lava-spewer itself, you'll swim in some insanely clear water, bed down at a luxe hotel, and ride in a super jeep (whatever that is, it sounds awesome).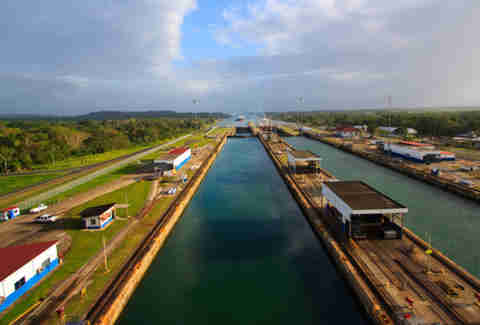 A carbon-neutral Galapagos expedition
See this tortoise? He's just one of the exotic locals you'll meet on this Ecuadorean cruise. There'll also be white sandy beaches with sea lions, snorkeling with cormorants and exotic fish, and totally trail-less jungle hiking. You'll spend your seven nights aboard an Ecoventura yacht, with all meals and snacks comped.