If you thought luring in unsuspecting tourists with weird roadside attractions was what Americans did best, think again; we're also very adept at luring them in with hilarious small town names. Like Intercourse, PA. Or Truth or Consequences, NM. Or one of these 34 equally ridiculous monikers that'll have you shaking your head in disbelief as you drive 45 minutes out of your way to take a selfie in front of the "Welcome to" sign.
Burnt Corn, AL
The entire town smells like your break room.
 
Toad Suck, AR
No, no, you only have to KISS me to find out… You know what? Never mind.
 
Bloody Springs, MS
Their brand of "bottled-at-the-source" spring water surprisingly didn't take off.
 
Mexican Water, AZ
Nor did theirs.
 
Condemned Bar, CA
Right now, there are hipsters trying to turn this former town into a giant speakeasy.
Little Compton, RI
Home to America's only hardcore gangsta rap group made up entirely of dwarfs.
 
Slaughter Beach, DE
Not the beach you want to hit if you're invading America by sea. Or starring in a horror movie.
 
Nimrod, AR
Their Mensa chapter is surprisingly underfunded.
 
Oral, SD
Lowest pregnancy rate in America.
 
Paint Lick, KY
Because Lead Poisoning, KY, didn't have the same ring to it.
Two Egg, FL
This is your brain. This is your brain on Florida.
 
Krypton, KY
So, Superman didn't really crash land on Earth; he just escaped from Kentucky?
 
Suckerville, ME
There's apparently a person born here every minute.
 
The Bottle, AL
Ask any bible-thumping, teetotaling Mom in the state: nothing good ever came out of here.
 
Meat Camp, NC
Where you send your kids for an exciting summer of butchering cows!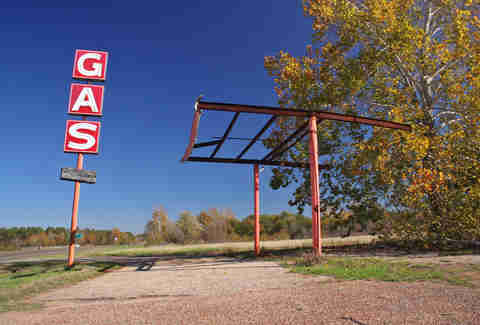 Gas, KS
Someone thought they'd save money by not making new freeway offramp signs.

Fertile, MN Ironically, the soil around this Minnesota town is anything but. Which is why they used to make bricks here instead of grow corn.
 
Boogertown, NC
They belch way better than those hacks from Ogretown.
 
Stoner, CO
This place was actually named BEFORE Colorado legalized pot.
 
Wankers Corner, OR
Where the streets are paved with old copies of Swank!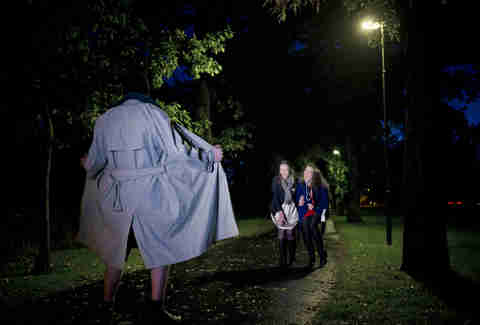 Flasher, ND
The town has 232 residents. All of them own trench coats.
 
Blue Ball, OH
The town they started but never finished.
 
White Settlement, TX
Moving right along...
 
Yum Yum, TN
The town's love for KFC and Japanese white steak sauce knows no bounds.
 
Humptulips, WA
You do NOT want to know what these people do to tulips. Ok, you probably already know.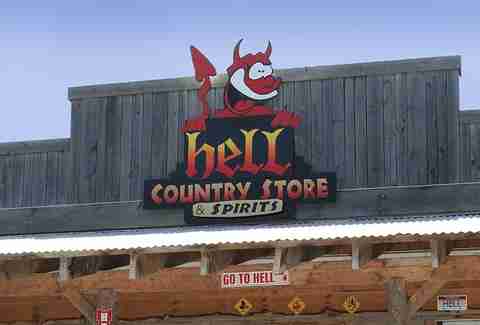 Hell, MI
If you've ever asked a girl out, and she told you it'd be a cold day in Hell before she'd say yes, show her the weather forecast here in December.
 
Hell for Certain, KY
Take THAT, Michigan!

Dull, OH Possibly the most redundant city name in America.
 
Dismal, TN
Though this community is a close second.
 
Virgin, UT
Until it's married, anyway.
Scrabble, VA
Population: 14. 42 if you got it on a triple word score. 92 if you used all seven letters.
 
Why, AZ
Because it's a dry heat.
 
Chocolate Bayou, TX
If Willy Wonka had been in the cast of Duck Commander.
 
Idiotville, OR
How does this place NOT have a sister city in Florida?