Travel Agents Reveal Their Most Absurd Requests
You might think "travel agent" is an occupation the internet nuked just as thoroughly as "video store clerk" and "newspaper writer." But for all the travel you now buy online, do you trust Kayak to book you an underwater wedding, or ensure the hotel you're staying at is stocked with your favorite beer? Nah, you know better. And that's why travelers with discernment, with imagination, with refined tastes, or with requests they know are just flat-out bonkers still count on travel agents. (And you probably should, too. Here's why.)
As concierges to the world, travel agents have seen their share of outlandish requests. We talked to our friends at the Travel Leaders Group -- a top travel agency trade group -- to round up some of the most impossible things their customers have asked for. And, naturally, the ways the agents made those happen.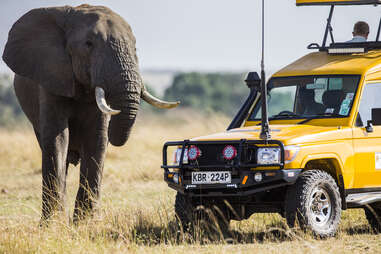 Everything has to be just so
"We recently had a request from a client for a cruise vacation. The only problem was that she would only cruise on a ship that had SlimFast on board. After extensive checking, no ship carries SlimFast.
"We once had a client that demanded Pepsi at the resort she was booked in. The resort only served Coke. We contacted a Pepsi distributor and they shipped a case of Pepsi to the resort for the client." -- Jan Stanczak, Travel Leaders, O'Fallon, Missouri
"I have a VIP client that absolutely refuses to stay in any hotel that does not carry Bud Light. There is no flexibility on the issue. I have to call any new hotels we are working with, always." -- Melissa Gutting, Travel Leaders, River Falls, Wisconsin
"I had a client make sure that I had Cuban cigars and cognac delivered to his boss' tent while on his African safari." -- Jeffrey Krudop, Travel Leaders, Fort Wayne, Indiana
"A famous client, post-rehab, asked for 20 diptyque Baies scented candles, herbal tea, white floral arrangements, and a carton of Marlboro Reds to be in the room on arrival. The whole idea was to create a super-zen feeling in the room." -- Kim Reicherter, Tzell Travel Group, New York, New York
Impossible wedding (and proposal) requests
"One fun trip was a marriage proposal during a total solar eclipse at sea. A once-in-a-lifetime dream come true. Just as the moon passed in front of the sun and the day turned into night, our traveler asked his love for her hand in marriage. The whole ship cheered when she said yes. Within minutes the sun was out again and Champagne was flowing.
"Another client wanted an underwater wedding in Hawaii. We arranged it at Disney's Aulani hotel in Oahu. Aulani has a private snorkel pool with schools of exotic fish. There are several professional underwater photographers on the island who were happy to accommodate." -- Michelle Weller, Travel Leaders, Houston, Texas
"One couple wanted a James Bond-inspired treasure hunt for a wedding party as part of their pre-wedding activities. This included being on skis for part of the time in Chamonix, France. The treasure hunt took them to a monastery and a casino (like the Bond movie), and ultimately on to their dinner.
"For a destination wedding, we had clients request that the bride be 'kidnapped' before her wedding and be 'rescued' by the groom. The wedding was held at a charming hotel in Seville, Spain. As the bride was dressed and ready for the wedding, she was 'kidnapped' by 'banditos' and held in a hideaway until the groom could rescue her on horse." -- Kara Bebell and Harlan deBell, Tzell Travel Group, New York, New York
Thorny transportation
"One client absolutely refuses to ride in a black car -- they always want a dark-blue Mercedes. This presents so many challenges. Sometimes, they have to settle for silver.
"I got a call at 3am to charter a helicopter from Zurich Airport to St. Moritz. I had a driver arranged to drive them, but at the last minute, they were not in the mood to drive the two and a half hours. I had one hour and 30 minutes to orchestrate this. With the help of a killer contact, I was able to get this done in less than 20 minutes. I love Switzerland -- they are so organized." -- Kim Reicherter, Tzell Travel Group, New York, New York
"I actually had a customer ask for a bus tour from Dallas to Hawaii. I told them that the bridge from the West Coast to the island was not yet completed." -- Elaine Goad, Travel Leaders, Tyler, Texas
"We had clients request that the bride be 'kidnapped' before her wedding and be 'rescued' by the groom."
Travel agent, babysitter. Same diff.
"Our client was traveling on a high-end cruise with another couple who booked with a different agency. The evening before departure, the other couple told our clients they may have to cancel due to their babysitter canceling. Our client said, 'No problem, my travel agent loves kids. I'm sure she will babysit.'
"Our client called our travel agent, and the agent agreed. The kids and the parents loved our agent. They even gave us their corporate account and future vacation business. That was 20 years ago. Our travel agent babysat the children when the parents traveled for many years, until the children were old enough to stay alone." -- Jan Stanczak, Travel Leaders, O'Fallon, Missouri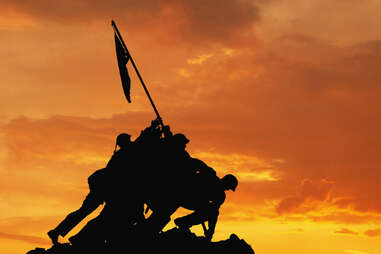 An overnight at Iwo Jima
"Another good one was a request for an overnight stay on Iwo Jima. While the island is a military base and does not allow overnight stays, we arranged a tour with a specialist company that only does historic military sites. They took the nostalgic vet on a tour and he stayed overnight on the boat." -- Michelle Weller, Travel Leaders, Houston, Texas
An insanely spoiled dog
"One client has a very special terrier. We had to arrange a private dinner for the dog on the island of Torcello (near Venice, Italy). The dog dined on gnocchi. For the same clients, we had to arrange a private picnic for the dog in the Bahamas. The picnic was just for the dog and its owners." -- Kara Bebell and Harlan deBell, Tzell Travel Group, New York, NY
Plan my bathroom breaks
"I had a family that I booked to Disney, and she wanted me to plan their daily itineraries. When I say daily, I mean that she also wanted me to put the times they are to get up and get to the bus stop. She wanted me to put in at least four bathroom breaks a day while in the parks. Yes, bathroom breaks -- allowing 15 minutes per break. Guess what? I did, and she loved it. She emailed me and said the trip was the best one yet." -- Tammy Ellingson, Travel Leaders, Maple Grove, Minnesota
Please hold my money until the apocalypse
"I have a unique client that used to ask us to hold her money for her trips until she decided where she wanted to go next. She didn't trust the government and didn't want to put the money in the bank. One day she came in and said that she would like to get her money back, as she had been told that the end of time was near. I did as she asked, but reminded her that I was pretty certain she couldn't take it with her. Since we're still here, she still comes and books her trips with me." -- Judy Richardson, Travel Leaders, Plano, Texas
And, finally, the Ballad of Grandma's Chair
"I had multigenerational clients traveling to Mexico. The grandparents were traveling out of the country for the first time and had many apprehensions. About two weeks prior to departure, the grandma wanted to make sure that she had a chair, like a reclining La-Z-Boy-style chair, in her room, so she could sleep sitting up, or she was going to cancel. Canceling this trip was not an option for the kids and grandkids, so they turned to me.
"I reached an amazing manager at the resort. She had us take a photo of the chair that we wanted/needed, so she could get an idea of what their needs were. Once we sent her the photo, she proceeded to go around the entire resort herself, taking pictures of every chair they had, from the beach lounge chairs, pool chairs, chairs in restaurants, lobby, disco, everything. She emailed them all to me, and said that they could put any of these chairs into their room, and would do anything to make them comfortable.
"One of the beach chairs was the chair of choice.
"Along with the chair being in their room upon arrival, the entire staff welcomed them, asked if they needed anything else, brought up extra pillows, and extended much love to this entire family. They told me a story of a worker that was cleaning the pool area, saw this grandma coming down, recognized her with her needs, and helped pull an umbrella table over to her so she was comfortable.
"These were not difficult clients of mine at all, but this request was so strong, it could have cost them the trip. The grandma was so impressed with the service, she vowed she would actually return someday. And I hope they do." -- Melissa Gutting, Travel Leaders, River Falls, Wisconsin
Sign up here for our daily Thrillist email, and get your fix of the best in food/drink/fun.
Matt Meltzer is a staff writer with Thrillist who drinks only Nutrisystem on cruises. Follow him on Instagram @meltrez1.