Breaking Bad was filmed in ABQ and showed off the city's rough edges, but there's way more to the city than fictional fast food fried chicken empires that double as major methamphetamine rings... like, there's also awesome green chile! We asked Chef Jonathan Perno of the award-winning Los Pollos Hermanos Poblanos Historic Inn & Organic Farm to give us the lowdown on the best that ABQ has to offer.

Best Drink The Bloody Mary at Gecko's. They add a shot of Guinness to the bloody. Order it spicy.
Recommended Video
'Last Week Tonight' Writer Josh Gondelman Takes Shots, Talks About Working For John Oliver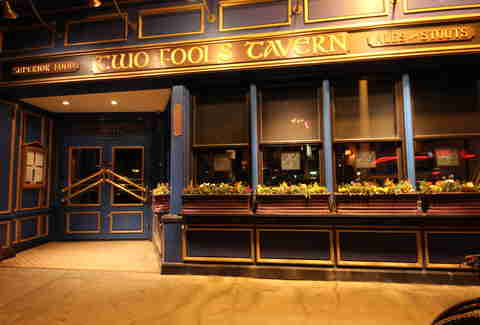 Favorite Restaurant
Two Fools Tavern. It's relaxed. When I go to dinner, I want a beer, and I don't want to dress up. They do Irish pub food and have good fish & chips. Tom [Chef Tom White] is a good cook.
Best Way To Spend A Windy Day
Doc & Eddy's has pool and darts. They've got pretty mid-range bar food, but it's a good place to chill.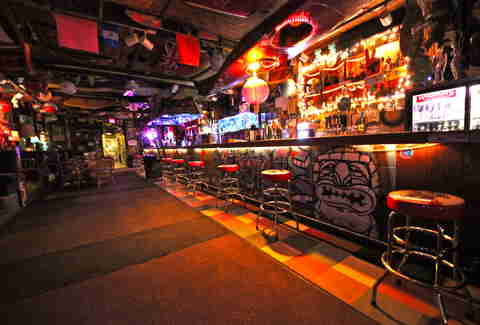 Best Dive Bar
Burt's Tiki Lounge. I don't think it exists anymore. [Editor's note: it does, and it's like stepping into a T.G.I Friday's that married a dive bar in Oahu.]

Best Shave
Never had one. I haven't even cut my hair in 5yrs. [Editor's note: we hear good things about The Barber's Shop.]
Most Local Food
El Bruno's on 4th St is a really nice place to chill out, and they serve northern-style food. [Fun fact: Albuquerque Magazine named them Best Salsa in town.]
Best Dish
I like the carne adovada [marinated pork in red chile] at Hannah and Nate's. I was raised on that dish. [Editor's note: Pictured is the carne adovada at Mary & Tito's cafe, a resto that just won a James Beard award.]
Best Hotel Bar
Q-Bar at Hotel Albuquerque is supposed to be good. [Editor's note: he heard right. Q-Bar and QBar Casa Esencia are both packed on the weekends, and it's where Breaking Bad had its wrap party (and all got tattoos together in a back room)].
Best Coffee
Outside of my house, I like Villa Myriam. They're locally roasted. Juan and David are brothers running a family coffee business. They roast in small batches, and it's fresh.
Gut-Busting Dish
Anything at Sadie's. The portions are huge, and you walk out of there feeling like the Michelin Man. They have good, hot chile, and they use their family's recipes.
Best Beer
La Cumbre: love their beers. They've got a nice fizz to 'em. The head on their beer is the best part.
Locals Hangout
My porch. I'd say anywhere in Nob Hill you can find a good place to hang out, like Kellys patio.
Best Way To Exercise
Get on the Bosque Trail. Rent a bike and go out there. It's paved, flat, and there's no traffic.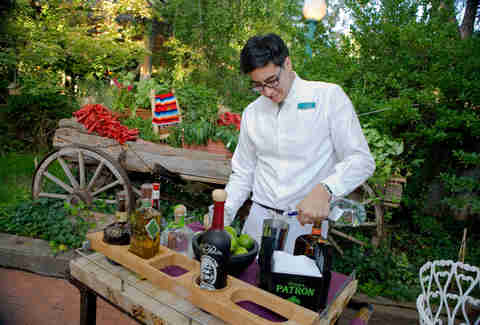 Best Place To Day Drink
At El Pinto, having a margarita. They're the most expensive marg in town, but it's a nice place to chill, and they make a good one.

Best Hangover Cure
The menudo and red chile at Barela's will cure your hangover. And a bad cup of coffee. It tastes like truck stop coffee, but it will sober you up.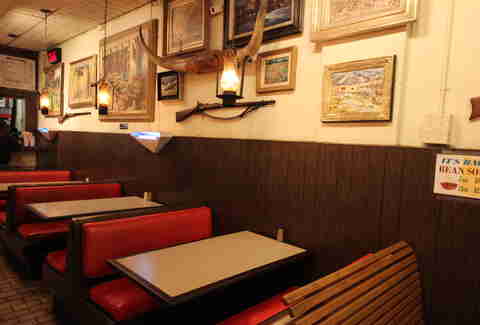 If you have one free hour in ABQ...
... I'd go down to Frontier across from the University. It's just 3mi north of the airport. Get something with green chile in it. It's an institution in this town.

If you have two free hours in ABQ...
... we all need to drink, so go to Kellys. Sit on their patio, and have a beer and a sandwich.

If you have one free afternoon in ABQ...
Hike the Ojito Badlands. Perfect for a spring or fall hike. And on the way back, go to the Range and have lunch.
Don't leave ABQ without...
... trying the chiles. Experience something hotter than you think you'd normally like. It's a different heat. People get hooked on chiles -- they're like crack.