Why Aviano Is the US Military's Best Overseas Assignment
It wasn't too long ago that Aviano, Italy nabbed the top spot in our list of the Best Overseas Military Base Towns.
Aviano is a small, sleepy town located in a non-touristy part of Northern Italy -- although Venice is only 45 minutes away. The town is known mostly for its Air Force presence, but the surrounding area is marked by rolling vineyards and rural farmland situated at the base of the Dolomite Alps. What it lacks in tourist hotspots it more than makes up for in family-owned wineries that go back generations. And since there's no housing on base, military personnel settle into surrounding towns like San Quirino, Polcenigo, Sacile, Brugnera, Budoia, or Vigonovo -- and learn to live like the locals do.
Although many servicemembers add Aviano to their wish lists, getting assigned here involves the mysterious interplay of job openings, rotation schedules, and supreme favor in unseen places. And since Aviano is an Air Force base, it's primarily airmen that are lucky enough to call Aviano home. However, fear not: sailors, Marines, airmen, and Coasties are full of disparaging Air Force jokes that almost even the score.
Uncle Sam can send military personnel to all sorts of places (especially some not-so-great ones), but we tracked down some lucky locals, both past and present, to get the scoop on what makes living in Aviano so unforgettable.
Eating local is easy
City markets offer local produce that's super fresh and far less expensive than anything you would find in the States. Italians shop here, rather than at a supermarket, for fruits, vegetables, cheeses, meats, honey, and fresh flowers. If you'd rather leave the cooking to the experts, restaurants here offer the finest genuine-article Italian cuisine you could ever want, all sourced from the nearby countryside. Of course you'll be drinking coffee all day in those teeny mugs that make your hands feel huge, but if you want to mix up your libation routine, sgroppino is a refreshing lemony cocktail that's a staple of the northern region.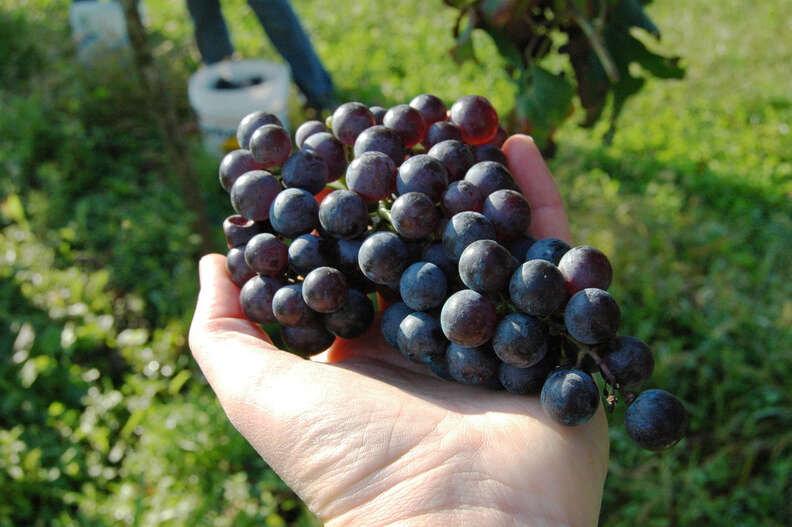 One word. Four Letters. Starts with a "W."
Wine -- it's accessible, inexpensive, and often regionally produced. One local told us, "Wine sounds like a no-brainer, but being able to roll up to virtually any restaurant at 11:30am and order a glass of prosecco for two euro is glorious." The Gelisi vineyard is the closest one to base, but one resident recommended Rive Vineyard, a family-owned winery that offers an evening event once a year where an astronomy professor comes with a telescope and invites guests to look at stars and planets while being served fresh pasta and wine.
Prosecco Rd is a paradise
Just 40 minutes down the road is a 20-mile stretch of vineyards called Prosecco Rd. It's speckled with small, family-owned wineries specializing in Italy's famous sparkling wine. Many of these wineries, like Garbara, double as agriturismos (see below) and pair wine tastings with plates of prosciutto, salami, and local cheeses. If you're hungry for a fuller meal between sips, Trattoria Ristoro Fos De Marai has food that's as good as its terrace views. There are guided bus tours of the region if you don't have a volunteer to do the driving for you.
Venice is under an hour away
Hop on a train and stop into town for Carnevale or the Venice Film Festival, or you know, just an afternoon cup of coffee. Also convenient? Venice has the closest international airport, which means if your flight is delayed, the worst-case scenario is to find a way to kill a few hours in one of the world's most charming cities.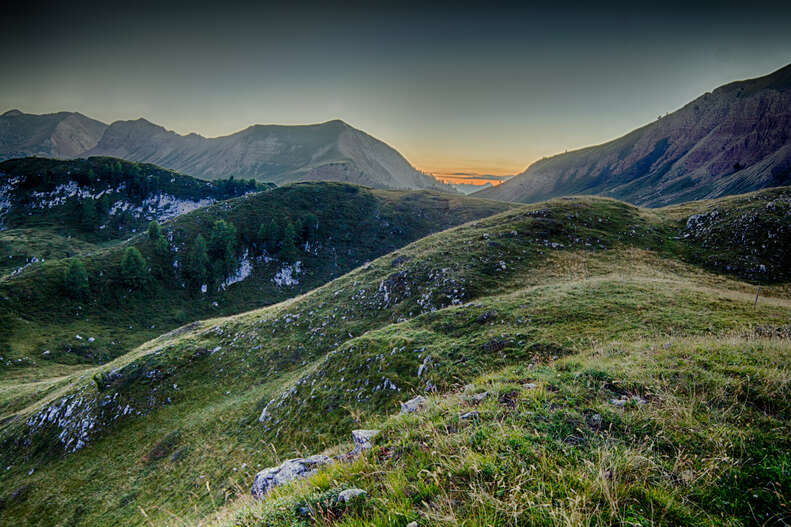 The hills are alive and the beach is close, too
Aviano is located at the base of the Dolomite alps, which means the hills are alive with more than the sound of music. There's also loads of hiking, cycling, camping, and outdoor adventure. And if snowcapped alps and cliffside vineyards are too sharp and rugged for your tastes, grab some sunscreen and head to one of the nearby beaches along the Adriatic Sea. Lido di Jesolo is a popular spot known for its yellow dolomite sand.
Agriturismos are hard to spell but fantastic to eat at
Locals are quick to highlight agriturismos as the best dining experience rather than name-drop popular restaurants you could find on Yelp. Agriturismos are farms that offer food or lodging (or both!). And you can find them near and far from Aviano, so it's just as easy to make a day trip for dinner as it is to travel to one for a weekend getaway. Most have a casual mom-and-pop feel and serve produce, cheese, pasta, olive oil, meat, and wine sourced straight from their backyards. Local fare doesn't get any more authentic than this.
The world's best dessert comes with a tiny spoon
Even those homesick for America can find solace in the outstanding and ubiquitous gelato. The only source of debate here is where the best scoop lives, with arguments to be made for Fontanafredda at Il Gelateria, 30 minutes outside of town, or nearby Aviano hotspot 86 Il Gelato.
You'll like your neighbors
The Italian locals are kind and helpful, even towards kids. One resident told us, "You can bring your kids to dinner at 9:30 at night and no one will even bat an eye."
Castles, castles, castles
They are everywhere -- or at least ruins where they used to stand. Living here is like living in a fairytale with actual scenic evidence to back it up. There are castle ruins nearby, but the Castello di Miramare, or "Castle Admiring the Sea," near Trieste is especially worth the 90-minute car ride.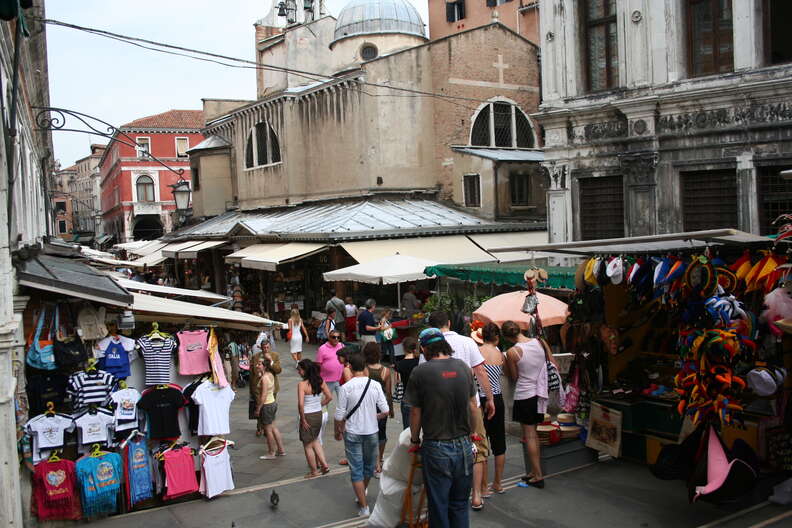 Shop for history
Antique markets pop up every Sunday and are a dream outing for anyone trying to accessorize their house a bit more like Joanna Gaines. Look out for treasures that are hundreds of years old -- including demijohns -- which are bulbous, narrow-necked glass bottles.
Eastern Europe is a road trip away
Aviano's location in Northern Italy means that places like Slovakia, Croatia, Prague, and Budapest are accessible by car -- not just train or plane. Or, if your have an itch to travel but aren't up for planning your own excursions, the Tickets & Tours office on base regularly offers guided tours of European attractions. Think: French Riviera, Germany's Oktoberfest, Cinque Terre, Rome, or even Croatia… by boat.
Sign up here for our daily Thrillist email, and get your fix of the best in food/drink/fun.
Bekah DiFelice is a writer, military spouse, and recovering addict to the word "literally." You can find her riding her Vespa around San Diego, and on Facebook and Instagram at @bekahdifelice.