Brexit Just Made Visiting the UK Incredibly Cheap, if You Go Soon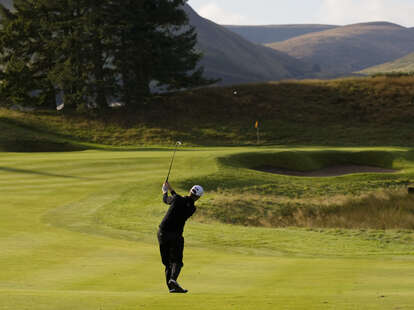 Dear America: Hello from across the pond, where my country may have just bollixed up Western civilization. By now you know that 52% of voters in the UK said they want to opt out of the European Union, the world's largest trading community and an organization that, for all its faults, has done an admirable job preventing world wars on a continent that used to specialize in them.
So, firstly, on behalf of all Brits, I want to say, sorry about the mess. But in the same breath I'll add that for travelers, our once-in-a-generation tantrum can be your gain. For the next six months, you're looking at a rare window. Britain has suddenly become as cheap as you've ever seen it. And whatever headaches the actual Brexit will bring are still months away, at least.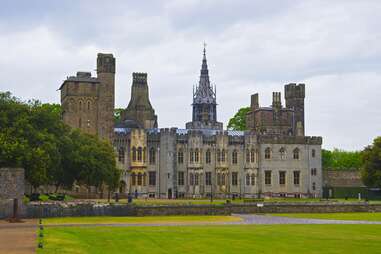 Britain's on sale
Because mere injury wasn't enough for us, Donald Trump turned up in the United Kingdom the day after the referendum, to christen his new golf course in Scotland. Trump, who aligns with the Leave movement's nationalism, took a sanguine view of Brexit. He threw a pitchman's spin on the situation. "Look, if the pound goes down, they're going to do more business," he said of tourist destinations. "You know, when the pound goes down, more people are coming to Turnberry, frankly."
Setting aside the bit about doing "more" business when you're getting paid in a limping currency, Trump might be on to something. If in fact you do want to go golfing in Scotland, or finally check out Notting Hill Carnival, or see Big Ben/Parliament a few dozen times, put off booking no longer.
"Britain is effectively on sale, giving American tourists a fantastic opportunity to visit this historically expensive country on the cheap," Zach Honig, editor-in-chief of ThePointsGuy.com, gushed to Forbes. At the time of writing, the exchange rate was at $1.30 to the pound, a staggering drop from $1.50 and a 30-year-low against the dollar. Experts predict the currencies could reach parity by Christmas.
Simple math says your next London holiday is going to include more rounds at the pub, better hotels, and fancier nights out.
The skies are in fact falling (or at least the airfares)
Not only that, airfares to the UK are plunging. As the Brits become less able to afford trips abroad, airlines have scrambled to fill seats. You want to go from New York to London in October or November? Norwegian Air will get you there for under $250 each way, in line with some fares Virgin Atlantic and others announced after the referendum. Americans are highly prized tourists: they constitute 10% of the British tourism industry and spend an average of $3,000 per visit. English, Scottish, and Welsh destinations will be thrilled to have you, especially if EU visitors head elsewhere.
Even without the upheaval of Brexit, this was going to be a cheap year to visit. "Europe is a relative bargain now," says travel expert George Hobica at Airfarewatchdog. "Airfares have been going down and even before Brexit we saw $400 round trip from San Francisco to Amsterdam on United." Airlines and hotels are dropping prices all over, he says, and he suggests you book refundable hotel rates on Tingo.com: "It gives automatic refunds if the hotel lowers prices after booking." Many travel experts are advising tourists to make hotel payments at the end of their stay, to ensure they get the best rate.
But this ideal window will close soon
Another reason to hurry over? Our beaches. The EU enforced high standards of beach cleanliness across all member states. Because of this, the UK has seen a terrific improvement in beach health, and now boasts some of the cleanest beaches in Europe. This probably won't last.
Actual travel, too, could soon degrade. The main argument behind the Leave campaign was that there was to be an imposition on the free movement of people between EU states. Once this comes in, transitioning between the UK and other European countries will potentially become a lot more arduous. No more popping onto the Eurostar to Paris; farewell, quick changeovers at Heathrow. Britain's exit could also affect current open-skies treaties, which means budget airlines that connect the UK to other countries may have to raise their prices. (Ryanair, one of the leading budget airlines in the UK, dropped its prices immediately after the referendum.)
As a British man talking to a whole country of potential tourists who want to visit my troubled little island, here is what I recommend. Go to London. On a normal day it is unfathomably expensive, but now's your chance to shop on Oxford St, eat at Borough Market, and watch football at a local pub while knocking back pints for roughly $5, a real bargain. Take a flight (the trains are still expensive) to Scotland and hike the Highlands. Hell, even go and tromp around Trump's golf course, if that's your thing. Go to Stonehenge, visit the ancient Roman spas at Bath, or check out Manchester, the home of British music.
Maybe Trump was right when he said now is the ideal time to go caddyshacking around vast, open expanses of Scotland and to put away some Guinnesses in the hotel suite afterwards. But do hurry. Scotland, for one, incensed with the referendum result, is renewing its push for independence, so that it can divorce separatist England and remain in the EU. This would have further, seismic effects on travel. How long will it take? What will be the fallout? It's all murky yet. The best advice I can offer is: come on over, soon.
Sign up here for our daily Thrillist email, and get your fix of the best in food/drink/fun.