Every week, Thrillist bravely wades through the murky depths of the internet to bring you only the most pristine travel-deal gems. From island getaways to cross-continental yacht trips, each deal has been hand-picked and vetted by our trusted editors to ensure no matter which adventure you choose, it'll be most excellent.
Recommended Video
Winter Starbucks Beverages Around The World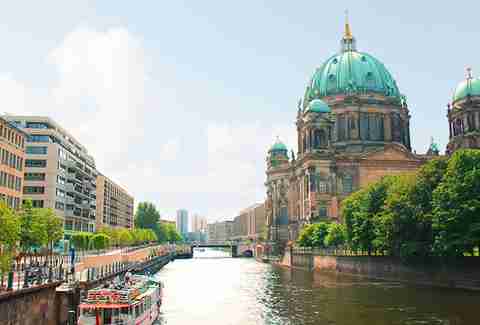 Nine days of discovery in China
Your three-city exploration begins with breakfast and kung fu lessons in Beijing, after which you'll traipse along the Great Wall for a bit and thumb your nose at the Mongol horde below enjoy lunch in an ancient watch tower. Then you'll hit up X'ian to learn some sweet calligraphy skills, and check out the creepy Terracotta Warriors that the city's famous for. Finally, round out your visit with a trip to Shanghai, where you'll watch acrobats nail crazy flips, do some shopping, and take in all the local cuisine your stomach can handle.