The Dos and Don'ts of Visiting Universal's Wizarding World of Harry Potter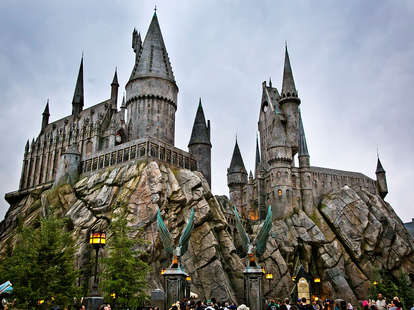 Gabriel Olsen/ FilmMagic/ Getty Images
Gabriel Olsen/ FilmMagic/ Getty Images
The Wizarding World of Harry Potter attraction opened at Universal Studios Hollywood earlier this month, and that means two things: there''s now a legitimate reason to brave Universal CityWalk beyond ironically drinking at a tourist trap, and man, are you going to need a game plan. The addition of Hogsmeade Village and Hogwarts and the Forbidden Journey dark ride to the park is actually Universal's third -- the other two muggle-friendly locations are in Orlando, Florida, and Osaka, Japan -- but as Los Angeles is so damn big, braving the crowds may be as torturous here as a Dementor's kiss.
If the idea of spending three hours waiting in the hot California sun for a four-minute ride sounds like a terrible Saturday to you, then good news, you'll never have to. We visited (multiple times) and put together this ultimate no-nonsense list of "Dos" and "Don'ts" so you can get in, get the full Potter experience, and get out before a life-size Minion corners you for a photo op.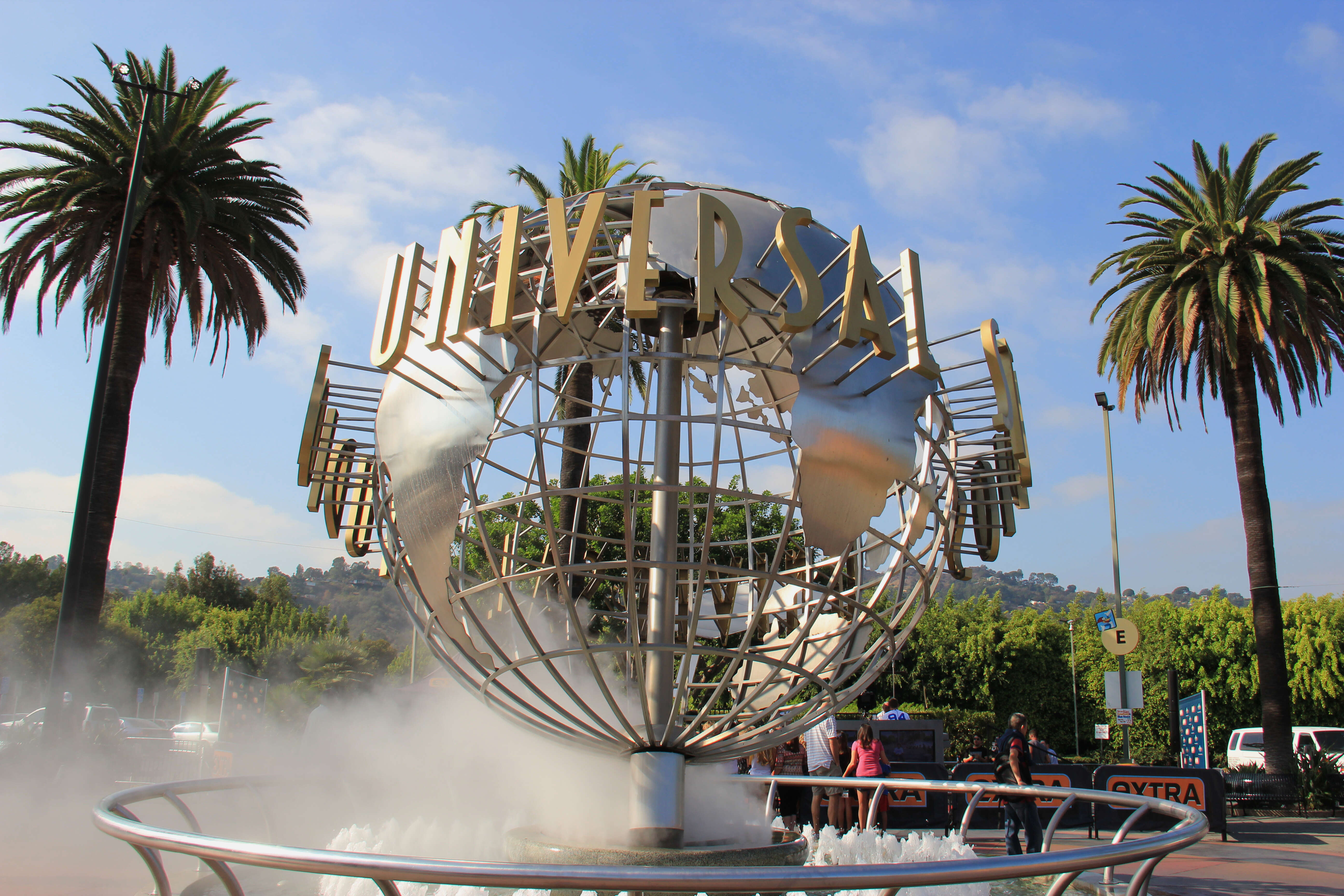 Do: Buy tickets in advance
By picking the exact day you plan to visit Universal Studios Hollywood, you can save between $10 and $25. Also, unless you're gung-ho on experiencing every single attraction in the park, skip the front-of-line passes, too -- if you're there for the boy wizard, you'll be fine without.

Do: Get there crazy early
The wait time for the Harry Potter and the Forbidden Journey ride -- the reason you're rolling in so early in the first place -- can hover between one and two hours. At noon. On weekdays. So, being there right when the park opens ensures you'll get in before a massive line starts to form. Also, build an extra half-hour into your schedule from the time you enter the parking garage to the time you hit the park; between paying for parking, walking to the gates, and going through security, you'll need it.

Don't: Plan to caffeinate on-site
The Coffee Bean & Tea Leaf in Universal CityWalk (the glitzy three-block entertainment, dining, and shopping area located next to the park) would be fine for perking up before slipping into a butterbeer sugar coma if it wasn't literally shoehorned inside a souvenir shop. It's tiny, it takes forever, and once you finally get your dose of caff, you can't even bring it inside the park. Play it safe and grab that cup of joe before you go.
Do: Proceed directly to the gigantic Hogwarts castle
From your first step through the gates, you'll be entranced by the glory that is The Wizarding World of Harry Potter. The train conductor waves you in! The snow-topped buildings set the mood! The Hogsmeade shop windows call your name! It'll take your breath away and completely distract you from your main goal: entering the queue for the Forbidden Journey dark ride inside of Hogwarts. You'll have plenty of time to experience the Scottish town once you toss your belongings into a locker and board the ride.

Don't: Ignore your surroundings while standing in line
The team behind Wizarding World essentially built the entire attraction like a lived-in movie set, so if you feel like you're inside Hogwarts, you kind of are. The greenhouse portion of the line has a chained-off wall of mandrakes, the statues you'll pass represent Hogwarts' storied past, and the portrait hall features the four founders of each house in magical conversation. Take it all in, because you won't be coming back here -- even when you ride it again.
Do: Prepare yourself -- and your stomach -- for one of the coolest dark rides around
People are obsessed with the Forbidden Journey ride because it's a total-game changer. (Seriously, it's so innovative that it won the Golden Ticket award for Best Dark Ride FIVE years in a row.) All you need to know before you slap on those Quidditch goggles is that some portions are kind of scary, some portions are in 3D (which is new to this park!), and yes, you may feel a little queasy afterwards, but you'll be fine. If Harry Potter could survive that final battle against Voldemort, surely you can make it through this, no?

Don't: Wait until later to ride Forbidden Journey again
Because one time isn't going to be enough, plan on taking another spin. If you are traveling with children in tow, unfortunately, that means hopping back in the general line and waiting it out... again. But, if you're rolling with a group of friends or anyone old enough to not need a babysitter, skip the main queue this time and board the "single rider" line instead. It'll move much faster, you'll still get to re-examine the coolest areas of the queue (like the Defense Against the Dark Arts classroom), and -- since you're wearing goggles inside a partitioned chair the entire time anyway -- you won't miss out on any bonding experiences.

Do: Experience it differently the second time you ride
The best way to take in Forbidden Journey the second time is to slide your glasses down between the video scenes. That way, you can observe up close every eye-popping detail you missed the first go-around. The ride is done brilliantly, but those darkened lenses tend to mute the fantastic intricacies of the design and decor. Enjoy the set over the storyline, and you'll be just as deeply immersed.
Don't: Waste your time on the Flight of the Hippogriff coaster
The Wizarding World's other ride is a family coaster, and it is a massive letdown, even if you're a Hagrid stan. The roller coaster will entice you, sure -- you'll hear screams! You'll see its wicker baskets flying through the sky on steep-seeming tracks! -- but it's like the second season of Serial: seems like it'll be great, but ends up disappointing. There's a Hippogriff animatronic that doesn't do much more than blink, and the entire ride feels like it ends about 30 seconds too soon. If you're traveling with kids or the posted wait time is under 10 minutes -- which it won't be -- then do it, otherwise admire it as you breeze right past.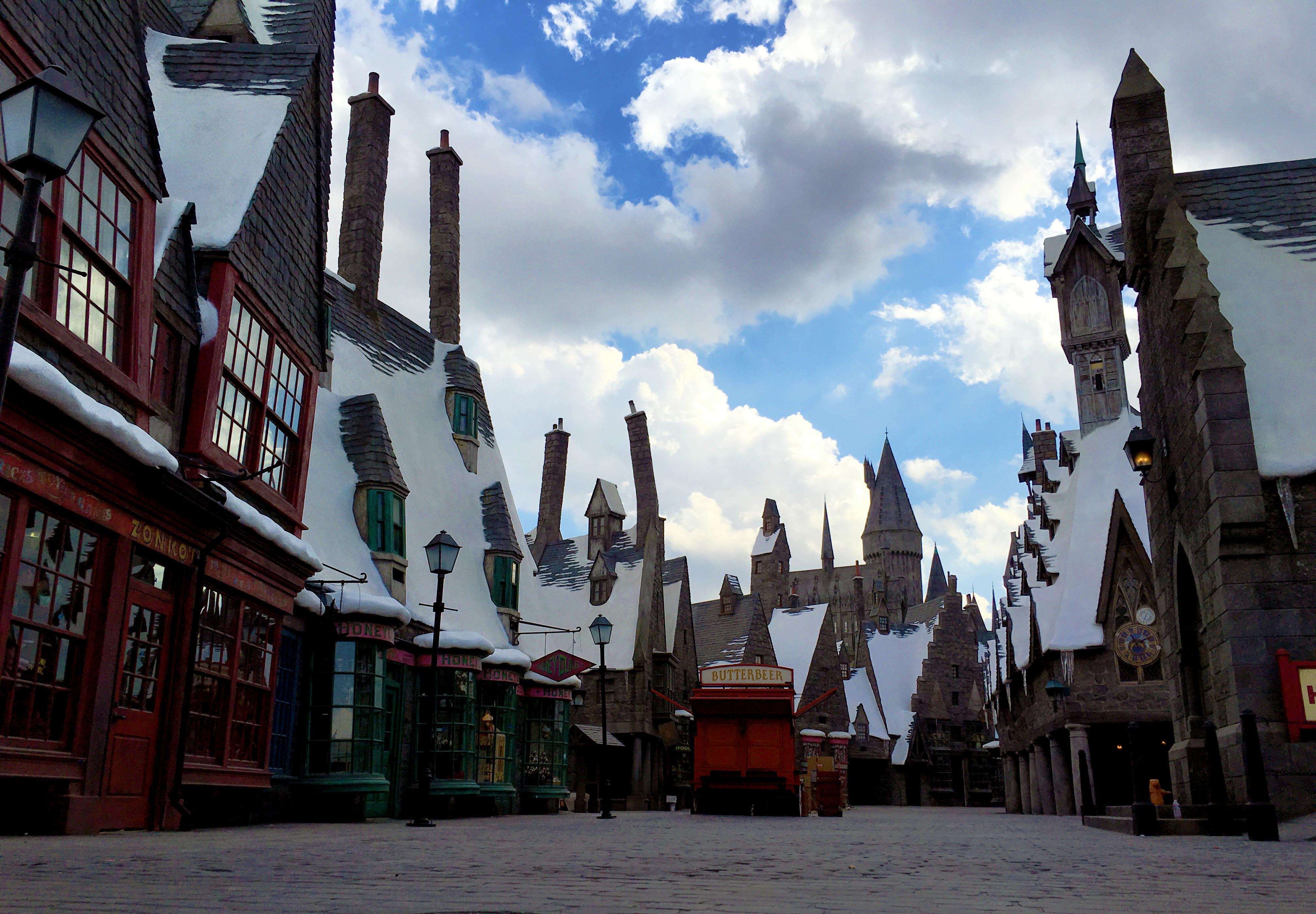 Do: Grab a butterbeer and explore everything around Hogsmeade Village
The theming throughout the park is next level, so don't write off Hogsmeade's pit-stops as regular souvenir shops. Each one stocks items that are wholly different from the others and features fun gags, surprises, and objects from the movies. Send a stamped letter from the Owl Post, and it'll get a Hogsmeade seal; or visit the Monster Book of Monsters if it's acting up inside Dervish and Banges. Even Moaning Myrtle wails from within the bathrooms. Want to try all the sweets at Honeydukes but don't want to blow all your money? Opt for the self-serve candy instead. Sure, it lacks the whimsical packaging, but a handful of Bertie Bott's Every Flavour Beans from here costs pennies on the dollar compared to the full-sized box -- and you definitely won't want more than that.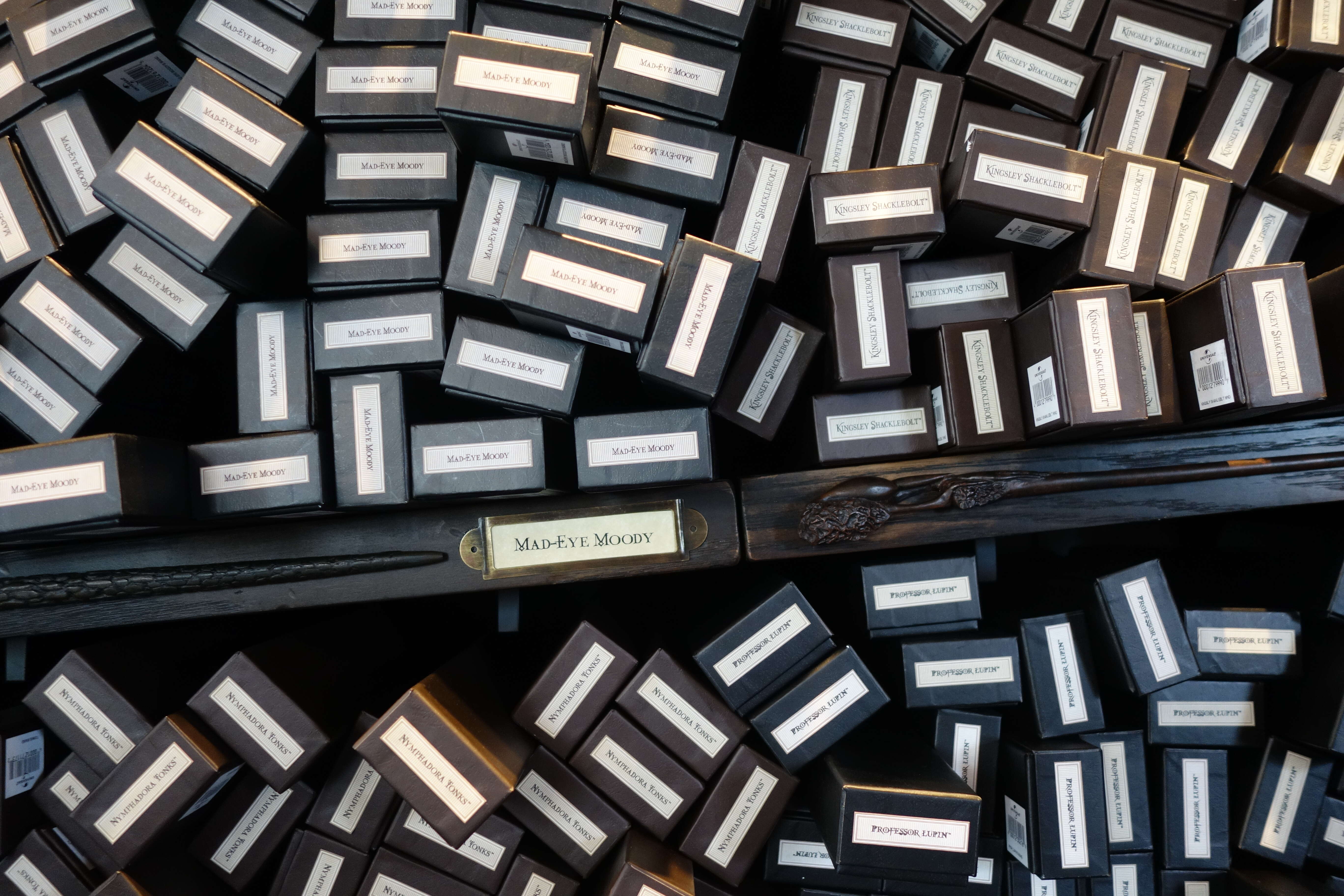 Don't: Get suckered into Ollivanders' interactive wand show
You'll see the famed wand shop, spot a wait-time ticker, and begin shuffling in line with the rest of the wannabe wizards, but stop yourself. Everyone wants to be magically paired with the one wand that's right for them, but the performance is misleading. The tight space can only accommodate one small group at a time -- hence, the lengthy wait -- and within that group, only one person gets fitted for a wand while the others watch jealously. The show is cute and whimsical in a little-kid way but is a total time-suck, so skip the whole thing. Instead, take the shortcut into Ollivanders through its side door, located just behind Wiseacre's Wizarding Equipment, to pick out and purchase your own wand ASAP.

Do: Grab lunch at the Three Broomsticks
The level of detail inside Hogsmeade is completely absurd, and nowhere is its theming more authentic than inside this ancient pub. The food, an array of British homestyle eats, is some of the best you'll find in the park and feels totally true to the dark, damp establishment you're standing in. Wander over to the Hog's Head Pub in the back and order one of the exclusive Harry Potter-inspired beers if you'd like -- considering how much you've accomplished today, you've earned it.
Sign up here for our daily Thrillist email, and get your fix of the best in food/drink/fun.
Carlye Wisel is a Disney writer who is so newly obsessed with theme parks that her loved ones are likely planning an intervention. She doesn't update her blog, Awkward City, but somehow posts on Instagram @CarlyeWisel way too often.