Have you ever wondered, as you were biting into a crispy, golden fry, whom to thank for this glorious snack that transformed the world of junk food? Wonder no more. Joining the likes of the prostitution museum, the croissant museum, the museum for burnt food and even the toilet museum, the world's first – and only – French fry museum ends all potato-related ponderings once and for all.

Welcome to the shrine of the French fry, the pommes frites, the crisps, or the Freedom fry, whatever you call it. A potato by any other name would taste just as salty.
Obviously, the Holy Land is in Bruges, Belgium, home of the famous Belgian pommes frites. It's also a father-and-son enterprise, because nothing says bonding like trans fat.

Factoids: The potato is 8,000 years older than Jesus Christ. And it originated in Peru 10,000 years ago. After just an hour in this museum, you'll know that tubers littered ancient Peruvian tombs, among other curious trivia.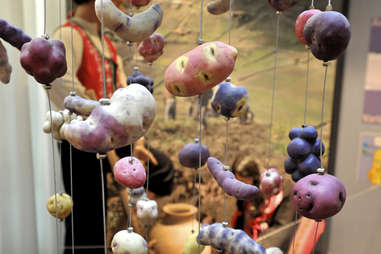 The museum, which sprawls across two floors inside the Medieval city's oldest building (the Saaihalle, which dates back to 1399), has three parts: A section explaining the history of the potato; another focused specifically on the fry as it is known today; and, of course, an area for snacking and sampling.
From words to photos, cartoons to paintings, antique potato cutters to Inca vases, the museum drops some serious knowledge on visitors about the world's most popular junk food and its humble spud beginnings.

If these French-fry colored walls could talk, they'd explain the Belgian lore that states that they, in fact, invented frites, which became known as the French fry during World War I. Supposedly, Belgian troops introduced U.S. soldiers to the snack, and the Americans simple-mindedly assumed the French-speaking Belgians were French.
France, being full of French people, contests this.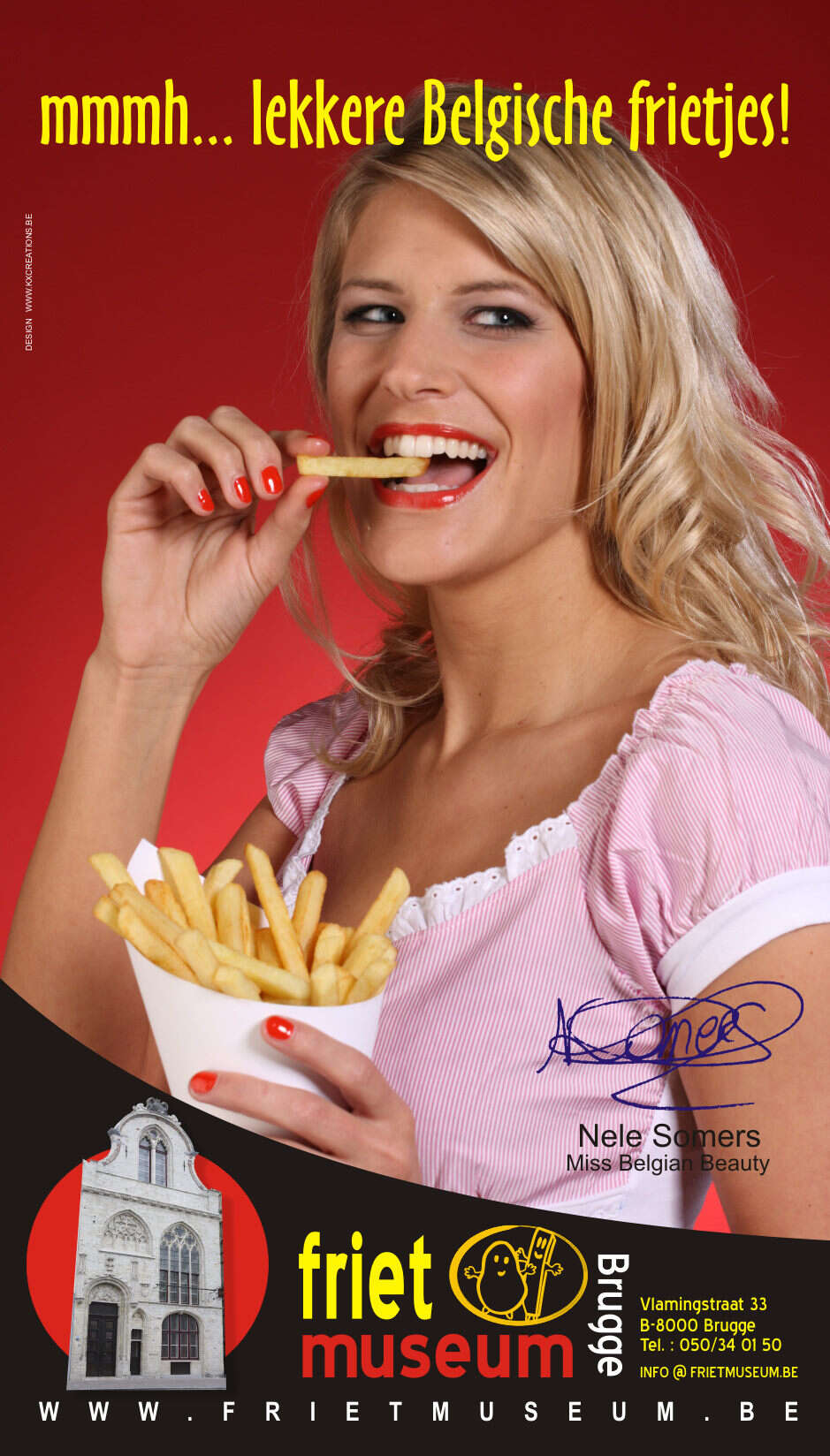 Even Nele Setners, aka Miss Belgian Beauty, enjoys her French fries, though the museum's creators prefer the term "Belgian potato fries."
A trip through the museum takes around 45 minutes, and costs about $8 (€6) for adults and $5.50 for kids (€4).
And, of course, the lunch menu contains the pièce de résistance: Lots and lots of French fries.
Get more information here.
Sophie-Claire Hoeller is Thrillist's über-efficient German associate travel editor, and prefers her pommes buried under a schnitzel. Follow her @Sohostyle