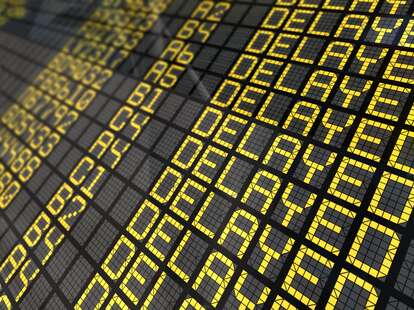 No one, except Tom Hanks in The Terminal, has ever felt at home in an airport. And even then, that guy resorted to bathing in the bathroom sink and scamming quarters from the luggage carts just to pay for his crappy sandwiches.
But how do you know which airports are the absolute worst?
Well, airport review site Sleeping in Airports quizzed 18,000 passengers between Sept 2013 and Aug 2014 to find the worst airports on the planet.
Asked to rate the comfort, convenience, cleanliness, and customer service of airports, travelers named Pakistan's Benazir Bhutto International Airport the world's worst, thanks to its poor organization and "prison"-like vibe.
Jeddah King Abdulaziz International Airport in Saudi Arabia, and Nepal's Tribhuvan International Airport finished just behind Benazir Bhutto as the least desirable hubs.
Others airports on the list are mostly Asian and European, though the one miserable American airport in the top 10 will surprise pretty much no one who's ever spent any amount of time there.
From rude staff and sweltering heat, to gross bathrooms, here are the airports to avoid at all costs.
New York City, NY
Why it sucks: Scarce dining options, rude staff, and lengthy TSA lines at this place make Newark seem like a reasonable alternative -- and Newark's in New Jersey! It's also pretty dated, and not all that clean. Thankfully, a total redesign is in the cards.
Berlin, Germany
Why it sucks: Cramped spaces, a lack of seating, and packed restaurants are all major nuisances here. Berlin Tegel Airport may not be around much longer, with the forthcoming Berlin Brandenburg Airport poised to replace it in 2016, but while it's here, it continues to annoy passengers.
Bergamo, Italy
Why it sucks: This tiny airport near Milan frustrates passengers who want to use the Internet; there's no Wi-Fi service, and its lack of outlets means travelers can't charge their electronic devices. Unfriendly security agents are another source of irritation.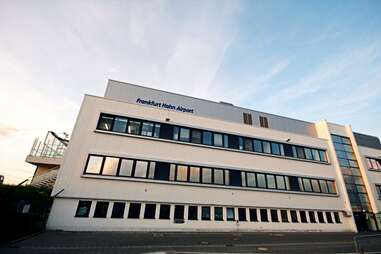 Kirchberg, Germany
Why it sucks: Despite Germany's reputation for cleanliness, this airport's less than impeccable thanks to its scrubby floors. And its dull, office-like decor puts off travelers, who'll have to sit in metal seats that look more like trough urinals. Its inconvenient location, more than 75 miles out of Frankfurt, also belies its name.
Beauvais, France
Why it sucks: Travelers likened this airport to a "bus terminal", and that's pretty much never a compliment; it isn't 24-hour (it shuts down every night), and it's usually full of cheap travelers, since budget airlines fly here most. And sitting nearly 55 miles from Paris' city center, it's not exactly close, either.
Tashkent, Uzbekistan
Why it sucks: This haphazard airport has no sense of order, according to travelers who found queues to be a nightmare at security and boarding, while baggage claim is simply chaos. Places that end in "-stan" aren't generally known for their organization, and this is no exception.
Metro Manila, Philippines
Why it sucks: Passengers have to wait in line here for hours, only to be questioned by rude immigration and security officials, all in unbearable heat (the AC's been known to break). Travelers were especially critical of Terminal 1, which they said is always busy, loud, and filthy. And the bathrooms look pretty Third World.
Kathmandu, Nepal
Why it sucks: The airport's located in a very poor area of Nepal, which might explain why it has no air conditioning, and a general lack of cleanliness. But travelers were most concerned by the disgusting bathrooms with no hand-soap. Gross.
Jeddah, Saudi Arabia
Why it sucks: As the country's most frequented airport, it's constantly crowded, which means passengers wind up waiting forever in long lines. When you're not waiting in line, there isn't enough seating for a break, so you'll have to do more standing. And surprise! It's also dirty.
That shouldn't be a surprise if you made it this far down the list.
Rawalpindi, Pakistan
Why it sucks: Though you can't tell from the depressing-looking baggage claim area pictured above, this airport's known for being overcrowded thanks to paltry organization. One of the survey respondents even observed that it's more like "a central prison", with similarly "aggressive" security officers. Nothing says "Welcome to our country!" quite like an airport that looks like a prison. And who wouldn't want to hang out in a prison in Pakistan?

Chloe Pantazi is an editorial assistant on Thrillist's travel team. The best airport she's been to has got to be Heathrow. Follow her on Twitter at @ChloePantazi.