Sadly, it seems that the theory of relativity was not discovered while Einstein was on Spring Break. Nor was Penicillin invented, the internet created, or the plot lines for Game of Thrones written. Because while Spring Break is a great many things, it is NOT a place where big ideas are born.
 
And while your brain should be allowed a week off to slowly destroy itself with Natty Light, some decisions are still so unwise that even a Spring Break brain should avoid making them. In no particular order, here are the worst 15.
Going hard early
There won't be many more times in your life when a 9am Monday morning game of Flip Cup will be considered perfectly acceptable. We hope. But keep it to light beer, and don't start playing Waterfalls. Only Jimmy Tatro sprints a marathon.
 
Putting ANYTHING on the internet
Like, ANYTHING. Unless it's a picture of a sunset from your balcony captioned "#sunset," it will at some point in your life cost you a job.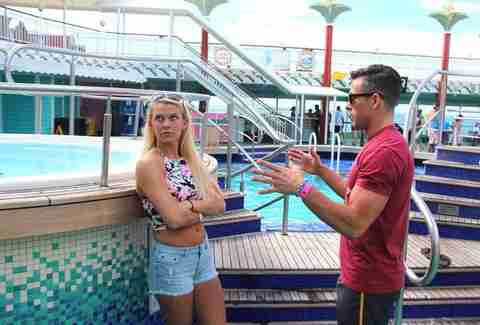 Going with a significant other
Actually, having a significant other at all and still going on Spring Break is a pretty terrible decision. But do everyone else in Panama City a favor and go separately, so nobody else has to listen to your bickering.
 
Putting down your credit card at a local bar
Hey there baller, buying bottles of Patron adds up real fast, even if they ARE half what they'd be back home. Also, there's this thing called identity theft...
 
Not eating
It is commendable that you avoided anything that even resembled a carb for two months and may or may not have done a cycle of "the clear," but your Spring-Break body won't do you much good when you pass out at 1pm on day two and spend the rest of your time in a Jamaican infirmary. You've absolutely got to eat.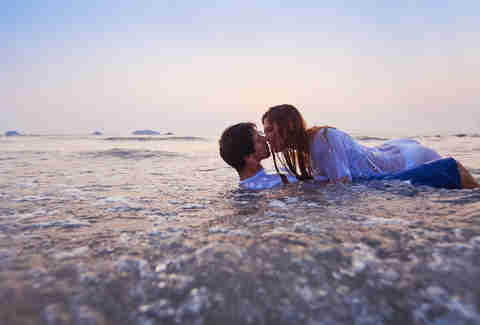 Having sex on the beach
Because sand. Gets. Everywhere. You ever tried peeing sandpaper?
 
Buying drugs
Trying to smuggle your own "party favors" into Mexico is a pretty good way to spend the rest of college living at home. Trying to "score" while you're there is a pretty good way to end up with your head on a turtle.
 
Dialing under the influence
Yes, telling your buddy who bailed last minute about all the fun he's missing with these three DG's from Texas is hilarious. The $78 international phone bill? Not nearly as funny.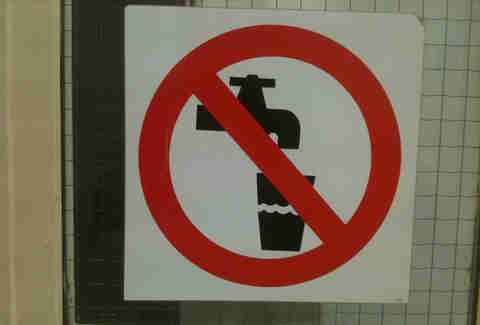 Drinking the local water
Montezuma's Revenge is real, and you will curse every conquistador who ever came ashore with a diseased blanket as you kneel in front of an airplane toilet the entire flight home.
 
Not bringing condoms
You'll spend the rest of March dedicating your "alone" time to thoughts of what could have been.
Not wearing sunscreen
That "killer base" you got at the solarium isn't really protecting your skin much from a tropical sun that's sooooo much closer than it is in Minnesota. No matter how dark you got during lake vacations as a kid, you'll end up a blistered, peeling disaster without at least an SPF 15.
 
Bringing all your money out with you
Because pick pockets and thieves would never target an entire town full of partying college kids. Don't be silly. Make sure you leave most of your cash and one form of ID at the hotel. In a safe.
Going home with a local
A rando from Michigan State staying at a neighboring resort? Risky. A local who drives you in a 1982 Corolla through streets lined with livestock? A recipe for your face being plastered on Fox News for a year.
 
Skinny dipping
Because there's nothing better than coming out of the water to no clothes. And no cash. And no ID.