New Orleans gets hot, but unlike Pelicans, you actually have a chance to beat the heat, so we've corralled a rundown of the best tips for going mano-a-mano with the city's body-enveloping soup of humidity, and winning!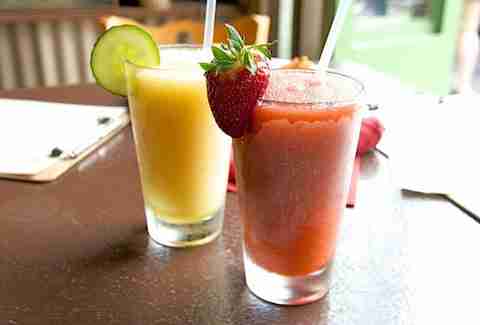 Frozen Booze.
Specifically, frozen daiquiris. For the best in town, check out the chef-inspired fresh-juice numbers at St. Lawrence, filled w/ Ponchatoula strawberries, Mississippi blueberries, and of course, tons of rum -- if that's not your thing, then you need to have a moment of serious self-reflection, then order their equally delicious frozen Pimm's Cup.
Let it sno.
Sno-balls, the New Orleans version of a shaved ice or snow cone, are a much beloved local delicacy and tradition. Ice gets sliced diaphanously thin before being packed high into a cone & topped over-generously w/ sweet syrup combos (think cake batter, amaretto, strawberry cheesecake, pumpkin pie, etc.). Hansen's Sno-Bliz is considered by many to be the best in town, but also check out Lickety Split's, Pandora's, The Snow Dome, SnoWizard, and Plum Street Snoballs.
Cold beer, anyone?
Like, really cold beer? Head to either Domilise's (also home to a freaking amazing fried seafood po-boy), or Liuzza's, who both get their draught brews extra-chilled by serving them in frozen fishbowl goblets, which will have you drinking like a... well, you know.
Con Air, with Air Con.
Sure, most movie theaters have AC, but what most movie theaters do not have is digital projection, leather seating, a full bar w/ specialty cocktails paired to your movie of choice, and outstanding snacks (did someone say popcorn with parmesan and black pepper or truffle oil?). Because The Theaters at Canal Place has it all...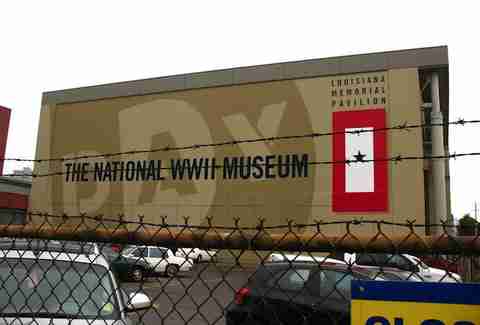 …Or you can hit the coolest (!) museum in town; the, ahem National World War II Museum, which beyond gloriously conditioned air, also has an awesome "4D" cinema experience. If military history isn't your bag, hit the Audubon Aquarium of the Americas, where you can learn about the horrifying local ecology: sharks, electric eels, piranhas, snakes, and a solid white alligator that will haunt your dreams.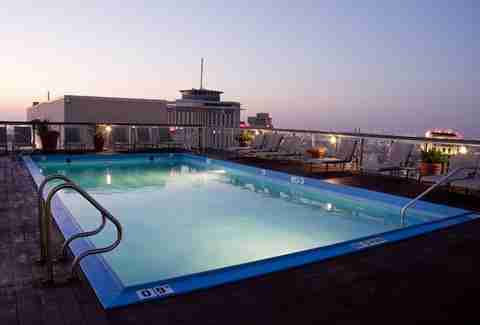 Take a dip.
Hopefully, wherever you're staying will have its own pool, but if it doesn't (gasp!) then head to the W, who open their swimmer to Joe Public on Summer Sundays. If you're looking for a "clothing optional" swimming hole, seek out the Country Club in the Bywater neighborhood -- though in hindsight, that might just make things hotter.