Power-ranking the six best craft beer bars in New Orleans
When you live in a city as hot as New Orleans, beer that's like water is actually considered to be a GOOD thing... but sometimes it's still nice to hydrate with something that's got a little flavor, so we perused NOLA's finest craft beer spots, and power-ranked them for your pleasure:
6) Crescent City Brewhouse527 Decatur St.; 504.522.0571
Not a craft bar as much as it is a brewery with a restaurant attached, CCB makes the list mostly because their house brew is crafted in small batches, and conforms to the Bavarian Purity Law of 1516. Also, the guy that makes it is a German dude named "Wolfram," which you have to admit is pretty rad.
5) d.b.a.618 Frenchman St.; 504.942.3731
Okay, so d.b.a. might have started off in Yankeeville New York and migrated down to New Orleans. Big deal. It's been nativized now, and this town is the better for it. Their draught selection may not be as impressive as some of these other spots (hence it's in at five), but it's got a solid 20 taps, not to mention the fact that it's one of the best places in the city to catch a live show.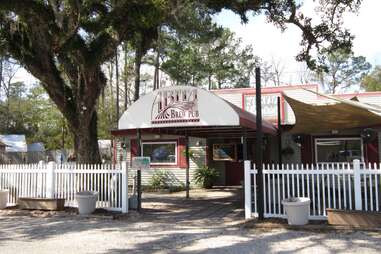 4) Abita Brew Pub72011 Holly St.; 985.892.5837
One of the best and largest homegrown breweries, any list such as this couldn't ignore the Brew Pub in Abita Springs because you can uniquely sample draught versions of all of their offerings -- from favorites like Amber, Turbodog and Purple Haze to seasonals and harvest ales -- in one spot. Plus, they brew up some good food, too.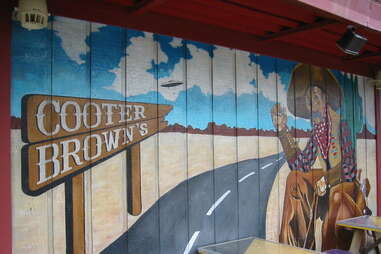 3) Cooter Brown's Tavern509 S. Carrollton Ave.; 504.866.9104
Cooter's has always been a great place to knock back some raw oysters, but their vast beer menu takes it from a good spot to a great spot, with a stunning variety of international brewskis ranging from Slovakian Golden Pheasant, to Brazilian Xinghu, to Canada's Elephant Red, which ironically can make you forget.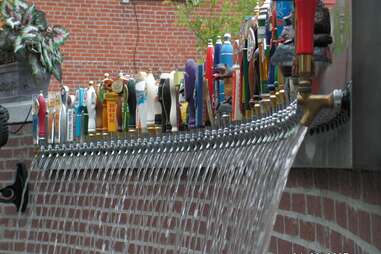 2) The Bulldog3236 Magazine St.; 504.891.1516
Say what you will about the jocular nature of the crowd at the Bulldog (as well as their dogs... and there are always dogs), it takes the number two spot here. Not just because of the selection (which is vast, at 160 and counting, incl. vaunted rarities like Mikkeller, and Clown Shoes), but because their draught beer never touches air until it reaches your glass, since the lines are pumped with CO2 and nitrogen. Not to mention the fact that they use a $5000 dishwasher & a detergent specifically designed to clean pint glasses.
1) The Avenue Pub1732 St. Charles Ave.; 504.586.9243
Easily taking the blue ribbon is the Avenue, the sine qua non of craft beer temples in the city, if not the state (and we'll throw in Mississippi and Arkansas, too. And Delaware, because what are they gonna do about it?). With 40 brews on draught and more than triple that by the bottle, you'd be hard-pressed not to find something to satisfy even the nerdiest of beer nerds. Do they have Evil Twin Imperial Biscotti Break? Southern Tier Creme Brulee Stout? Green Flash Citra Session? Yes, yes, and yes.