With 8 million people walking around a small island with limited exit routes, New York is the perfect destination for zombies in search of easy prey. If that thought excites rather than terrifies you, head to Manhattan for The Walking Dead Escape: a 40min zombie-filled obstacle course taking place aboard the Intrepid Sea, Air & Space Museum. Prepare to show off your agility as you do no less than 12 spin-moves in order to avoid "walkers" and make it to the Decontamination Zone.
Recommended Video
Where to Get the Best Waffle Fries You'll Ever Eat
This is the U.S.S. Intrepid, aka The Fighting "I", and it's where the fighting "you" will run from the frightening "them". When not infested with the undead, this WWII aircraft carrier is even more worth a visit; it's home to the space shuttle Enterprise, the British Airways Concorde (grounded for more than a decade yet still shaming trans-Atlantic flight times today), a strategic missile submarine, and more.
These handsome devils are dubbed "walkers", and would love nothing more than to snatch that highly-active brain of yours. They're easily distinguished by their bloodstained everything, and lack of both life and empathy.
This guy's got the right idea, and even sported a biker-esque bandana to let the zombies know he means business. It backfired, however; zombies just kept asking him where they could score some meth.
You can actually sign up to be a "survivor" or a "walker". If you choose the former, there's not guarantee you'll end your visit to the ship that way. If you opt for the latter, you'll have your makeup done by professional artists and get the opportunity to roam the course for 4hrs in search of sweet, sweet meth brains. Survivors have but 40min to make it through the obstacle course. Win, and celebrate the invaluable knowledge that could help you survive the apocalypse. Hooray!
For an even more in-depth preview into the experience, check out this vid of what went down when The Walking Dead invaded San Diego's Comic-Con last year...
Previous Venue
Next Venue
Venue Description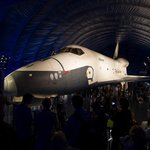 1. Intrepid Sea, Air & Space Museum
Pier 86; , New York, NY 10036
Built in 1982, the Intrepid Museum sits on the Intrepid aircraft carrier at Pier 86 and's one of America's leading cultural & historical institutions, aiming to honor heroes and educate the public on American accomplishments in... sea, air, and space. The Museum also hosts Fleet Week.