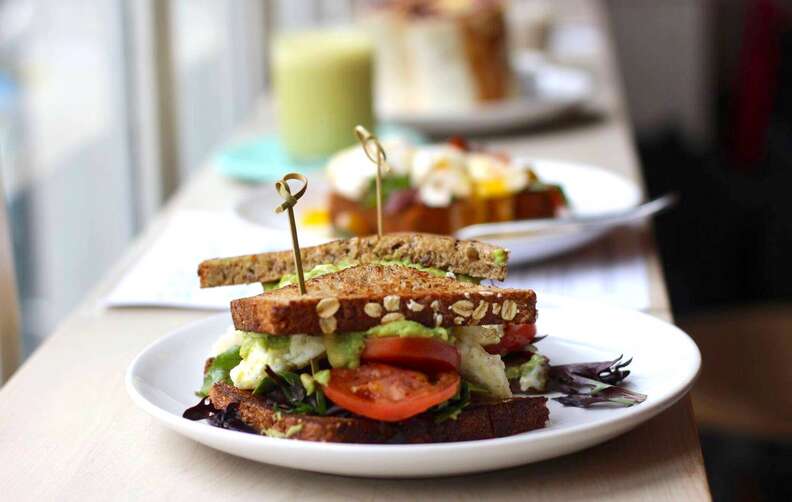 March 20th marks the Vernal Equinox, when the sun is at the equator and night and day are of equal length. Heralded by the earliest astronomers as the first sign of spring -- in fact, many ancient structures such as Stonehenge are monuments to these celestial events -- the Equinox is equally as exciting in a (slowly) thawing New York City.
Even though it's not quite time to break out the short-shorts and sundresses, I've rounded up the five best ways to welcome the coming spring in NYC this week. Is it just me, or is our collective seasonal depression starting to lift?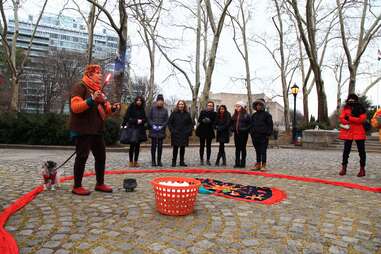 Prospect Heights
Mama Donna, the resident Urban Shaman of Park Slope, has been hosting this annual celebration for 44 years. Legend has it that the alignment of the Earth during the equinox moment -- which strikes at 5:55pm on March 20th -- allows you to balance an egg on its end. Mama Donna will have a basket waiting for you from 5:30pm on Wednesday. Eggs are an enduring symbol of spring, and balancing an egg on the Vernal Equinox is said to bring you luck all year long.
Citywide
Just like you, the city is slowly waking up from cuffing season, and months of being trapped under the slush have left its parks and beaches that much worse for the wear. In the spring, the Parks Department hosts volunteer events in every borough to freshen your local park for the season. The brisk air of early spring will do you good -- plus, you just might manage to convince your date that you're a good person.
Chinatown
Visitors to Stonehenge -- one of the ancient sites built (by aliens??!) to align with the Equinox -- celebrate spring by drinking a traditional cordial of pickled dandelion and burdock root. You're welcome to go that route, but the famously bitter dandelion is mellowed by pisco, lemon verbena, and egg whites in Apothèke's "A Daisy If You Do" cocktail. The cordial was originally intended to "cleanse your blood" for the coming season, so make sure you drink a lot of water.
Chelsea
Centered on 28th Street between 6th and 7th Avenues, New York City's wholesale flower market takes spring to the next level. Most of the shops in the market open at 5am and close at noon, so this is a rise and shine activity -- grab a cup of coffee, take out some cash (trust me, you'll be glad you did), and prepare to ooh, aah, and aggressively haggle over the price of a bunch of bright yellow daffodils. Put them on your desk or kitchen table remind yourself that spring is, indeed, on its way.
SoHo
More into breaking eggs than balancing them? The Egg Shop celebrates the humble egg with ooey takes on sandwiches, salads, and scrambles. Prepared pickled with salmon, sunny-side up with steak, or poached on a BLT, the whole menu is a modern take on the ancient tradition of eating eggs to ring in spring. It's the perfect breakfast to get a head start on celebrating the three days in New York between "bone-chilling cold" and "boiling sidewalk garbage."
Sign up here for our daily NYC email and be the first to get all the food/drink/fun New York has to offer.
Rachel Pelz is a Thrillist contributor.