The perfect New York City apartment is like a unicorn: It doesn't exist. Or at least, it exists only as the legend of your friend's neighbor's ex finding that no-fee $1,200/month rent stable renovated studio that one time maybe? Even if you somehow dig up a dream apartment listing, chances are, by the time you tack on the broker fee (typically 10-15% of your annual rent), a 1-2 month security deposit, potential background check and/or application fee, move-in fee, and actual moving costs, you're looking at months and months of paychecks just to move in to what at first appeared to have been in your price range.

"People can't afford to move, to take advantage of new opportunities or neighborhoods," says says City Council member Keith Powers. "It's not just the rent, it's the entire package of money you need to put up just to move into the apartment." Last month, Powers introduced new legislation that would lighten the load of leasing a new apartment by capping security deposits and brokers' fees at one month's rent. This initiative was a long time coming and would be a boon for renters, but in a city with one of the highest housing demands and lowest vacancy rates in the nation, another whack-a-mole-like real estate scheme remains: net effective rent. Those three little words enable landlords to advertise apartments at rates that appear to be hundreds of dollars lower than what you'll ultimately pay each month.

Here's how it works: A landlord has a $3,000-a-month apartment to rent. It's "steps from the train," "gets great light," "has floors," etc., and the landlord knows that this "real gem" will "move soon" -- even sooner if the listed price ticks below the $3K mark. So the landlord whips up a "concession," say, one month free on a 13-month lease, and voila, now you're considering a $2,786 steal thanks to that very generous "free" month. That "free" month is, in fact, more of a forced savings plan that you can't usually tap until the 13th month when you can finally skip a payment -- just in time to renew at the real $3,000 rate, plus whatever increase they think they can get out of you. That "free" month is no concession anyone who can't solidly afford the real rate to begin with.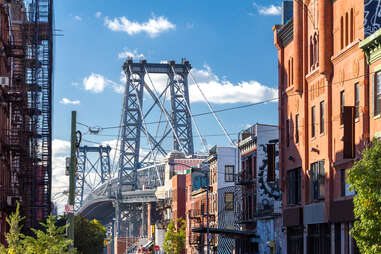 If it seems too good to be true, it's probably net effective rent
Net Effective Rent has been around the block. The practice metastasized following the 2008 market crash, when incentives were necessary to lure renters into vacancies, says Shea Mena, a licensed real estate agent and client advisor at Domi. "These lower rents are widely advertised to attract renters and can result in a renter taking an apartment that might be above their budget," she says.
The bait and switch can add up to a lot of wasted time for a prospective renter expecting to apply for an apartment at its advertised rate. Income requirements typically call for an annual salary minimum of 40 times the monthly rent ($120,000 for a $3,000/month apartment), security deposits can still run 1-2 months rent, and those broker fees haven't dropped to that proposed one month max just yet. And all these ancillary expenses be calculated based on the gross rent. You may have been able to swing what you thought was that $2,786/month apartment, only to be stymied by its true cost.
Even if you can get your foot in the door, "rent increases are calculated based on your gross rent, not the NER, so there may be a big increase when it comes time to renew because you're unlikely to get those concessions again." Mena says. So, in the blink of an eye (13 months goes fast in NYC apartment years) you could be paying scores more than you expected when you first laid eyes on that listing -- or preparing to start the obnoxious process over again and move.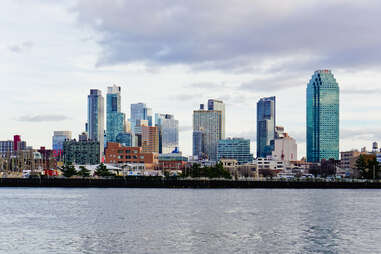 Current apartment hunter Adrian Benjamin, 34, moved to Astoria five years ago, before net effective rent seemed to dominate the neighborhood. Now, he and his fiancé are looking to upgrade into an amenities building in nearby Long Island City at the end of the month, and they see NER everywhere. "I think it's somewhat predatory and misleading to consumers," Benjamin says. "I can't think of many other regulated industries where it's completely legal to advertise the rate that you aren't actually going to pay, just because it seems more palatable to the less experienced customer."

Benjamin now knows to search for that NER asterisk -- typically tucked at the tail end of a listing and never clearly stating that renters should expect to pay the higher rate right out of the gate -- when scouring for rentals. And he's found that NER is ubiquitous among the "major buildings in LIC."
"In some way ,shape, or form, NYC tenants will always be on the move for the next great bargain," Benjamin says. "NER simply shortens the amount of time one has to enjoy feeling settled."
It's hard to want to unsettle from a building offering a "state-of-the-art fitness center with a yoga/movement studio" plus a pet club, landscaped roof deck, new appliances, and so on, all laid out in the listings like these that Benjamin considered, before catching that net effective rent footnote. On one ad for a $3,073 per month one bedroom, one bath, there was no clear way to know exactly what the unit would cost after factoring in the NER -- if one month was free on a twelve month lease, the actual price of the unit would be $3,329 per month, a significantly larger check to write monthly. Many of these rentals are also listed as "no fee" -- like this $3,504 West Village one bedroom, which can seem like a savings, even though the gross rent will be closer to $3,800 per month after the "free month" on the lease.
How to navigate the "free rent" scheme
"Renters should think carefully about the potential implications of such an arrangement rather than getting too enthralled in the immediate deal," Mena says. "What looks like a great deal now may not be the case when you write the first rent check for the gross amount or go to renew your lease."
"You need to be aware of the concessions you're receiving and be ready to renegotiate them when it comes time to renew," says James McGrath, Licensed Real Estate Salesperson and co-founder of the NYC real estate brokerage, Yoreevo. "It's often easier for landlords to reduce concessions than raise the rent, which is why they use this approach. If your landlord offers to renew with one month free that's effectively at 10% rent increase!" he says. "A regular 10% rent increase would shock most tenants, but when it's pitched as still getting one month free, it's much more tolerable and likely to be accepted."
Just like charm pricing, the phenomenon when an item is priced at X.99 instead of the number that costs just one cent more, this illusion of a deal can make you feel like you're paying less in rent, when in fact, you are not. McGrath recommends never thinking of the free month as a "gift" but rather calculating your annual expenses based on the gross rent, or net effective rent, multiplied by twelve.
Unusual rental rates are often your first red flags. An apartment listed at $2,448 or $2,307 has clearly been calculated down from a more sensical number. Even if the red flag is waving you into the glossy lobby and through the studio walk-in closet, remember that the supposed concession could be setting you up for financial woes down the road. "If you do decide to see apartments advertised with the NER, make sure to ask which month(s) are being offered free so you can plan your finances accordingly," Mena says. "And while not as common, ask if you can pay the net rent every month, though this isn't something most landlords will accommodate."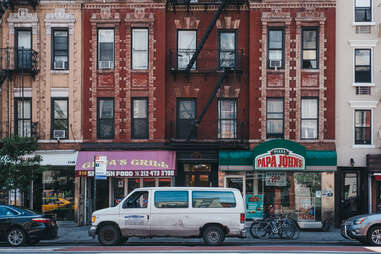 Don't let your hopes write checks your landlord can't cash
Without any real standards (and potential tax benefits to landlords who can write off empty units at inflated prices), NER is indeed a consumer risk. "Brokers, landlords and listings platforms should develop uniform guidelines on how NER listings are advertised," Mena says. "As it stands now, most NER listings have disclaimers that indicate that the rent shown is the NER, but they're not always clear about how many free months were calculated into the NER or how long the lease term is." While this information becomes clear once viewing a listing or working with a broker, not only have you potentially sunk your time, but you've become emotionally invested in the apartment, fantasizing about your new floor-to-ceiling window life, and making the right financial choice may become even more difficult.
If you're banking on your salary increasing by the time the rent increases, or thinking that your spending habits will make room your new lifestyle, step away from the Net Effective Rent apartment. "If you can't afford it today, then you can't afford it," says psychologist Natalia Peart, PhD and author of Future Proofed. Peart's work examines how Americans are lured in by the optics of happiness: Climbing a corporate ladder, living in impressive homes, buying the newest tech, without considering what actually makes them happy.
"People are not making decisions based on what they can afford," Peart says. Sure, you may think that forgoing all Seamless orders and cold brews and peddling off half your wardrobe to Beacon's Closet just so you can 'gram that incredible view from your new apartment might make you happy, but this "picture perfect" fiction is just that. An apartment without a washer dryer may not spark the joy of that in-unit laundry arrangement, but when you can actually make rent without stretching, you'll be relieved you didn't impulsively sign the NER line.
Thirty-year-old Brooklynite Jessica Wallin built a free online calculator to help renters better compare apartment listings: to determine whether that $2,300 luxury apartment is actually in your budget, or masked by a purportedly free month or two. The calculator is mobile friendly, "So if you wind up at a showing only to find out the rate advertised is a net effective rate, you can use it on the fly," Wallin says. She learned a valuable lesson during her own apartment search, too: apartments that "looked too good to be true, absolutely [were]."
Sign up here for our daily NYC email and be the first to get all the food/drink/fun New York has to offer.