The latest endeavor from the team behind the High Line, the Royalton, and the lobby of the Ace, Viceroy New York's just opened its doors. Situated smack-dab in the heart of Midtown, with an aesthetic that's quintessential "old New York", the place is kitted-out with iroko wood, aluminum, leather, and brass. Digs are brawny -- let's take a look.
Recommended Video
This Treehouse Is the Most Wished-For Listing in Hawaii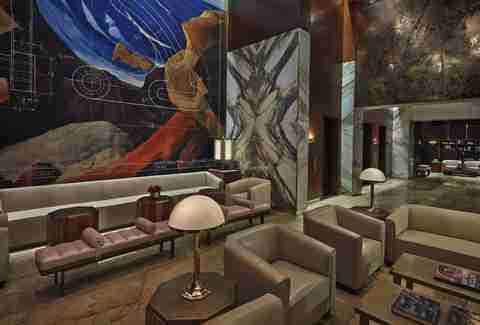 Wait -- this hotel has a lobby? With a super-bizarre painting covered in mathematical stencils?! If Leonardo da Vinci was alive today, in New York, he'd probably love this place... after realizing there was a New York. Then he'd probably head to the bar to grab a refresher, as he'd most likely be exhausted.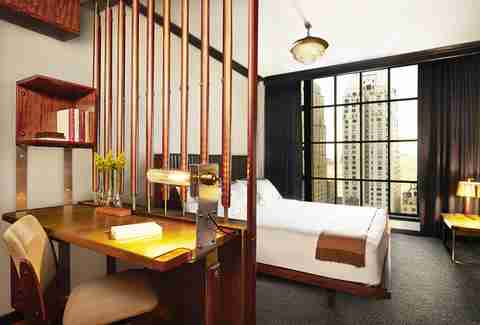 Named after its old man, the Junior Suite is certainly sophisticated. The iroko decor definitely adds a classy element to the room, while the old-timey lamp will admirably serve its purpose and dramatically light your typewriter as you plunk out your short fiction about a quixotic passion during a turbulent period of excess.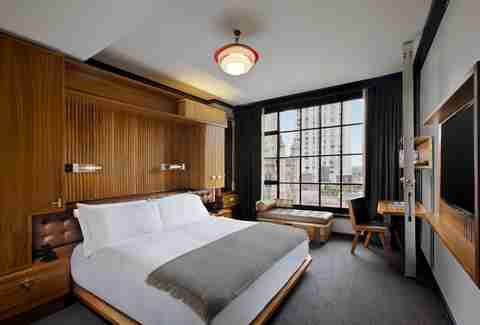 Deluxe Rooms are positioned to offer great views of 57th St, a mere block away from famed breakfast joint, Tiffany & Co. After raucously jumping on the Sferra linens, settle in and flip on the HD Smart TV, or throw on some tunes courtesy of the complimentary Beats by Dr. Dre Beatbox.
Inside Viceroy New York's suites, you'll be treated to Central Park views, a "sofa [that] opens up into a bed" (informally known as a pull-out couch), a walk-in shower, and a couple stools, in case you need to comically screw in a light bulb.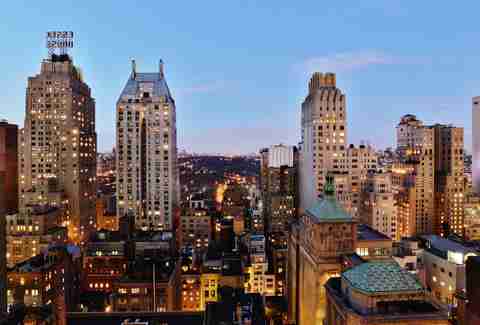 The roof lounge is set to open this Winter, offering guests little more than pedestrian views, a drink program from the lauded nightlife proprietors of the Gerber Group (featuring handcrafted cocktails, an expansive vino list, and local craft brews & small-batch spirits), and small plates thought up by famed okra-hating chef Marc Murphy. Checking in allows for a taste of old New York. Checking out, however, leaves you in modern-day Midtown, so we think we might just stay.
Previous Venue
Next Venue
Venue Description
1. Viceroy New York
120 W 57th Street, New York, NY 10019
This midtown Manhattan hotel launched in the Fall of 2013, featuring deluxe amenities and onsite fine dining options. The rooftop lounge and deck, opening in the winter, features great views of Central Park and a rotating selection of custom cocktails.