Cape May

| Jon Bilous/Shutterstock
Cape May

| Jon Bilous/Shutterstock
Unless you've lived in a Tibetan monastery for the past decade, you're probably aware of the overly tan reality show stars who've given the Jersey Shore a bad name. Yes, some shore spots are more popular among the GTL set, but plenty of other towns are laid-back, idyllic, and the very epitome of small-town Americana. In no particular order, here are six Jersey Shore towns that feel a lot less… shore-y. Don't worry, there will still be plenty of Bruce Springsteen and Bon Jovi no matter where you go.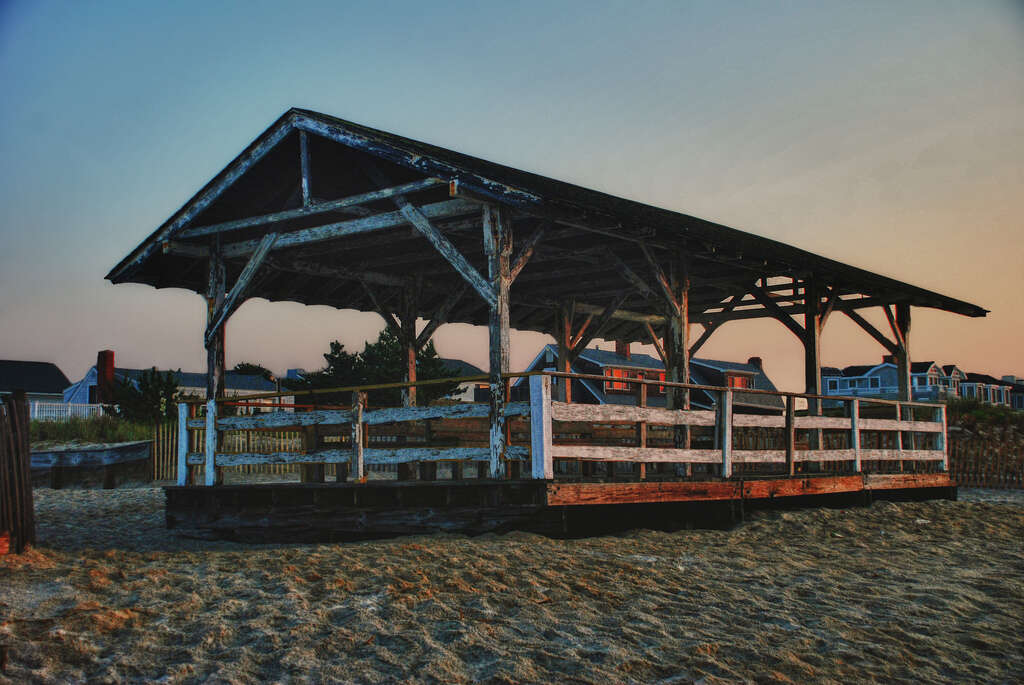 Beach Haven
Further away and less accessible than most beaches, boardwalk-less Beach Haven is truly a local's beach. It's part of an 18-mile-long barrier island known as Long Beach Island, which is home to six municipalities (including 17 neighborhoods) that are far more Norman Rockwell than Snooki and JWoww. The largely affluent Beach Haven is made up of a mix of local homeowners and others from the tri-state area with second homes. Here, days are spent riding bikes down tree-lined streets, grabbing lemonade at a 10-year-old's stand, eating fresh seafood at Black Whale, and capping it all off with a drink at local dive bar fave Hudson House. If you find yourself missing the boardwalk, fear not. You can easily head over to Fantasy Island Amusement Park to get your share of arcades and rides.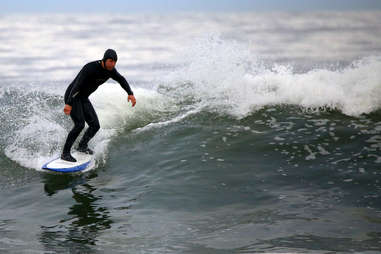 Manasquan
Quiet, clean, and relaxing, Manasquan couldn't be more picturesque if a Bob Ross painting vomited on the town. The boardwalk is largely non-commercial and amusement park-free, which means next to no tourists and no lines when you try to order a slice at the only beachside pizzeria, Gee Gee's. Watch stand-up paddleboarders make their way through Stockton Lake and Watson Creek; bike ride past old Victorian homes; and, if you're a surfer, take on the waves at Manasquan Inlet. The inlet is known for being one of the best places to surf on the East Coast, attracting hardcore locals, newbies, and even some pros. Bars, like the lively yet laid-back Leggets, just one block from the beach, and the more upscale, gastropub-like The Irish Rail, keep thirsty (and hungry) beach-goers entertained until the wee hours of the morning.
Cape May
We named Cape May the Jersey Shore's No. 1 town for a reason. Sweeping Victorian mansions and unspoiled beaches make this historic town ideal for a romantic getaway or a relaxing weekend trip with friends. The Cape May Lighthouse offers gorgeous panoramic views of the area; nature lovers can visit the bird observatory or go whale-watching; and adventurous types can go parasailing or jet boating. It's also home to an annual Strawberry Festival, with vendors selling just about anything strawberry-related, including pottery, T-shirts, stained glass, smoothies, crepes, and strawberry beer. If you're looking for something a little more lively, pedestrian-only Washington Street Mall, lined with charming boutiques and restaurants, is a nice alternative to the boardwalk.
Ocean City
Named Coastal Living's Best Beach 2016 (though it fared a little less well in our shore town ranking), Ocean City is a popular vacation spot for families, with the 2.5-mile boardwalk filled with the stuff beach-town dreams are made of. Grab some taffy or fudge at Shriver's; rent a bike, ride down the boardwalk, and grab a donut at Brown's Restaurant; or check out the rides at Playland's Castaway Cove or Gillian's Wonderland Pier. The only downside? Ocean City is a dry town -- but you can always pick up booze in nearby Strathmere.
Stone Harbor
Located on Seven Mile Island, Stone Harbor is known for its Cape Cod-esque houses and small-town charm. Hoy's 5 & 10 has been the town's general store since 1935, and sells everything you could possibly need for the beach, from toys to hats to sunblock. The beach itself is almost never crowded, and since the town is only four blocks, you're never far from the water. If you get bored laying in the sand all day, you can check out local wildlife on a salt marsh safari with Skimmer. If boats aren't your thing, visit the Wetlands Institute, a nonprofit conservation institute and educational museum teaching visitors all about the natural wetlands of New Jersey. Cap it off with a scoop at Springer's Homemade Ice Cream, a Stone Harbor go-to since the 1920s, with playful flavors like "Bumpy Road" and "Emotionally Nuts."
Spring Lake
With large, stately homes and quieter beaches, Spring Lake is one of the more sophisticated spots on the Jersey Shore. Think less funnel cake and more shrimp cocktail. A strict no-food-or-beverage policy means no litter, pristine beaches, and less chances for a seagull attack. Go for a sunset stroll and take in the lush, sweeping greenery, giant Victorian mansions you can't afford, and perfectly manicured lawns (and of course, the lake). If you're sticking around for the night, book a stay at The Breakers, a hotel built in the 1800s, which harkens to a bygone era with wraparound porches and dramatic chandeliers. The boardwalk here is completely noncommercial, leaving it wide open for joggers and walkers. In the daytime, you can go fishing at the lake, or play golf at Spring Lake Golf Club. Come evening, head out for a fancy dinner at Black Trumpet, or grab a slice at Jo Jo's.
Sign up here for our daily NYC email and be the first to get all the food/drink/fun New York has to offer.