Summer is the best time to be in Philly, hands down. It's beer garden season, appropriate ice-cream-eating weather, and you can watch the new Star Wars outdoors four separate times. But if you're itching to get out (as we all inevitably will be) without spending your life savings on airfare alone, we've picked out some not-too-far spots to visit with super-reasonable train, bus, and plane tickets that'll still give you the respite you deserve.
New Hope, PA
Distance from Philly: 40.5 miles
Travel cost: It's easiest to drive, but you can also take the SEPTA Paoli/Thorndale Line to Doylestown for no more than $12 and cab to the town (Uber estimates start at $28) about 20 minutes away.
It's hard to believe such an idyllic river town is so close to Philly. If you're looking for offbeat vintage shops, artisan festivals, and winery after winery, this is your place. Spend a lazy summer day outside tubing down the Delaware River with your friends. You can also say that you've been two places at once after walking the bridge to Lambertville, NJ, where the border between Pennsylvania and New Jersey on the Delaware River is clearly marked.
Atlantic City, NJ
Distance from Philly: 65.5 miles
Travel cost: One-way SEPTA fare is as low as $10.50
Yes, it may conjure images of a smaller, grittier Vegas, but AC has tons of affordable ways to have a luxury weekend. The original Dock's Oyster House, the AC outlets of Buddakan and Cuba Libre, and new seafood concepts from Jose Garces are the food destinations to hit, while the new pool at the Borgata might be a sweet alternative to roughing it on the actual beach. And last year, The Chelsea introduced Saturday poolside day parties to keep you busy until night time.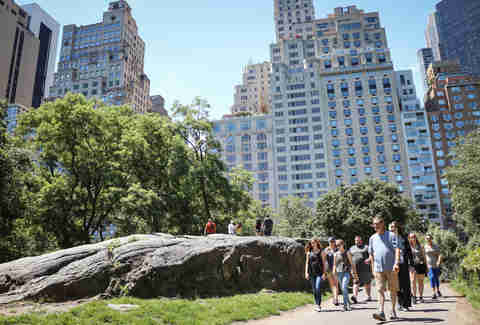 New York, NY
Distance from Philly: 96.5 miles
Travel cost: $50 round trip by NJ Transit, starting at $44 one-way on Amtrak
As much as we hate to acknowledge the New York vs. Philly debate, you can't deny New York maybe has some nice things to offer, such as bars that stay open until 4am, diners for after the bars close, female chefs who are killing it, more historical landmarks than you'll know what to do with, and a functioning public transit system (just don't be "that person" when you're using it). Say goodbye to those plastic baggies of SEPTA coins; you're in New York now. If you don't mind catching a bus, Bolt and Megabus offer the cheapest options (starting at $10), and sometimes the quickest (two hours, as long as you stay out of peak traffic hours).
Washington, DC
Distance from Philly: 140 miles
Travel cost: Amtrak one-way starts at $54, Megabus starts as low as $5
If you ask us, Philly and DC are two peas: both filled with first-class chefs at fantastic restaurants, both known for their major roles in American history, and both trimmed with questionable bodies of water (we have the Schuylkill, they have the Potomac). Hit up The Wonderland Ballroom in Cleveland Park for a kitschy dance party after a day of visiting the many free museums. Try the Pretty Bitchin' cupcake from Baked & Wired. Also, try all of the other cupcakes there.
Mystic, CT
Distance from Philly: 230 miles
Travel cost: Amtrak one-way starts at $57
We all love the Jersey Shore, but if you're looking for a little more New England charm for your seaside travels, hop on the train to this coastal town in Connecticut. Explore lighthouses by sea, or opt for the Connecticut Beer Trail, where you'll sample all the best beers of the region. Mystic Pizza isn't just a movie where Julia Roberts pretended to be Puerto Rican (anything goes in the '80s, apparently…); it's a real restaurant, too. In fact, the pizza of the area is so good, there's a tour for all the local joints.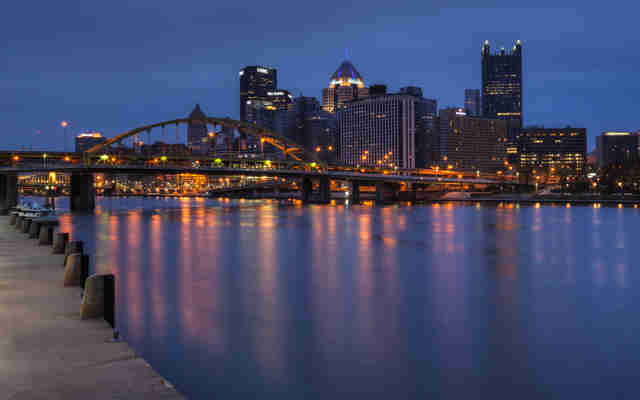 Pittsburgh, PA
Distance from Philly: 304 miles
Travel cost: Starting at $47 one-way on Amtrak, flights as low as $149 round trip
As with New York, Philadelphians may have a little inner rivalry with that other major PA city. And despite the infinite reasons why Philly > 'Burgh, the city still makes for a fun and easy weekend, especially if you take advantage of all the free things to do. Pittsburgh is having its own food renaissance (no, we're not talking about the fries on the sandwich thing), so definitely check out at least a few of the best bars and restaurants that give the rest of PA a good name.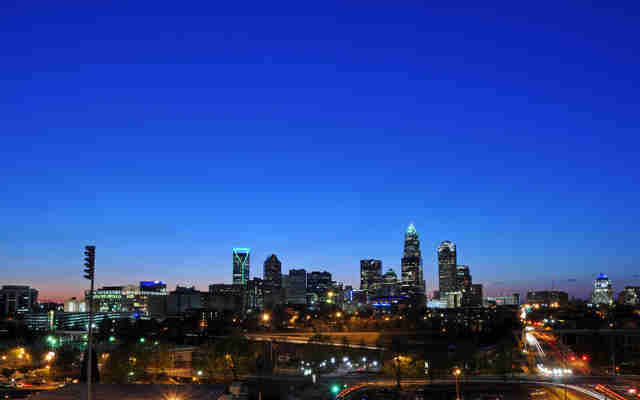 Charlotte, NC
Distance from Philly: 544.7 miles
Travel cost: Round-trip flights as low as $189
Charlotte may be the heftiest distance to travel on here, but the good news (aside from quick flights averaging around 90 minutes) is that there are plenty of cheap, fun things to do once you're in town. While making it during the annual Oktoberfest is ideal, summertime travelers can expect outdoor festivals, celebrating everything from the Rubik's Cube to a good old-fashioned crawfish boil. Get a discount when you register for the Charlotte Brews Cruise, a behind-the-scenes look into some of Charlotte's favorite craft breweries.
Sign up here for our daily Philly email and be the first to get all the food/drink/fun in town.