From the same dudes behind Hotel Palomar in Center City, Hotel Monaco's an 11-story sleeper near Independence Mall and sandwiched between two manly must-visits: a ground-floor, all-beef tavern from a James Beard-ed chef, and the city's largest rooftop lounge, which's either the perfect place to case the Liberty Bell, or the perfect place to drink 60 whiskeys in front of a 30ft fireplace, or the perfect place to drink 60 whiskeys in front of a 30ft fireplace and THEN case the Liberty Bell. Rooms feature king beds with tufted headboards, 300-thread count Frette linens, LCD flatscreens, and Rocky robes perfect for hitting the minibar or the sack. Pass through this shady-eyed llama and you'll find yourself in a floor-to-ceiling-tiled spa bathroom w/ views of Independence Mall, Etro toiletries, and a vintage freestanding soaking tub, which is exactly what you want after passing through a llama. From 5-6p nightly there's a free wine hour in the lobby. Want something stronger? Head across the hall... ... to Red Owl Tavern. This two-story throwback's outfitted most of its interior with pieces from an upstate NY barn, and supplemented the rest with Mall-facing floor-to-ceiling windows and white steel girders, plus added a super-rad private dining room full of shadowboxes filled with old wrenches. The pig/sheep/cow-head-to-tail menu's 40+ options include sweetbread-squash casserole, spicy pork shoulder mussels, and marrow bones w/ pickled lamb's tongue. Oh, and the open kitchen's daily-casing sausages, smoking hot dogs, and scrappling, um, scrapple. The rooftop Stratus Lounge's split into three distinct areas: a) the courtyard, which's got a giant maple, a fire wall, a DJ booth, and comfy couch seating, b) the bar, with roll-up garage doors, bed-like shared seating, $10 bites (get the bacon/pickle tarts) & artisan 'tails, and c) two gargoyle-topped, courtyard-bookend-ing clubhouses with library-smoking den vibes, awesome views of the Mall, and multi-mirrored ceilings -- so even if you dip into those 60 whiskeys, you can rest assured you won't be the only person seeing double.
Recommended Video
You Can Hit The Slopes Without Stepping Outdoors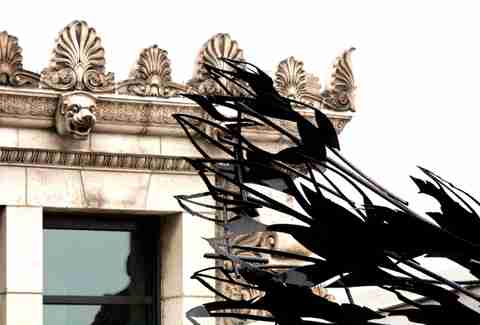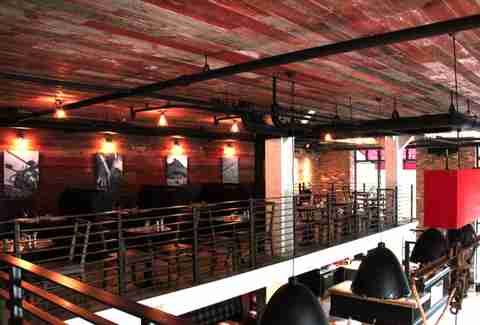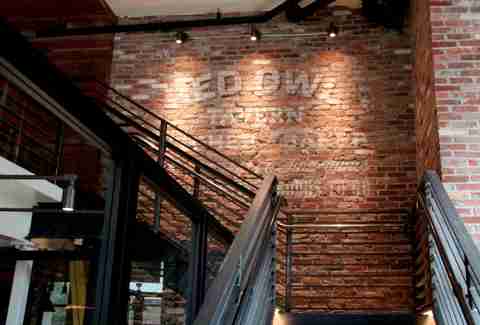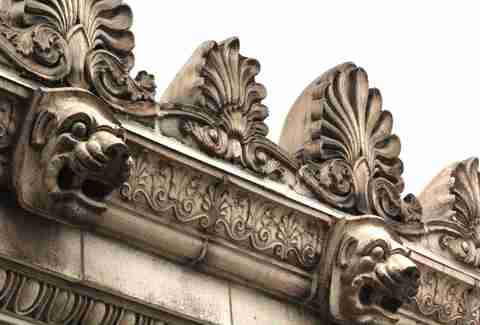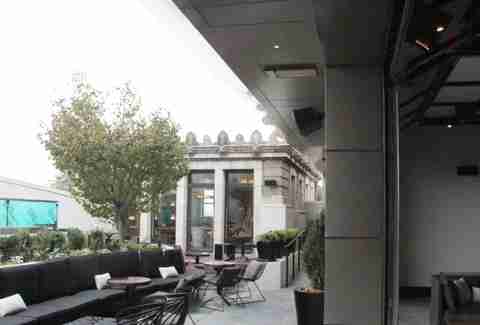 Previous Venue
Next Venue
Venue Description
1. Hotel Monaco
433 Chestnut St, Philadelphia, PA 19102
A jewel in Philadelphia's Old City district, Hotel Monaco Philadelphia boasts luxury suites and the famous Stratus Rooftop Lounge, equipped with an awesome fireplace. If only the Founding Fathers could ball this out of control.