Travel
Sponsored by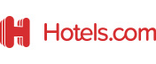 Hit These 10 DC Sights For The Most Photogenic Weekend Ever
Sponsored by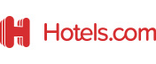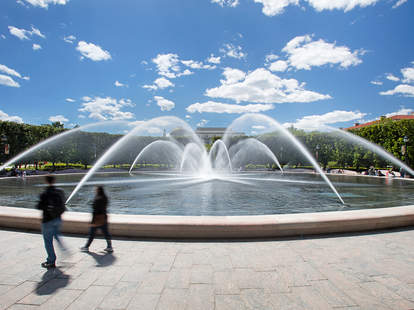 Even though DC is best known for The Hill, our nation's capital is inherently beautiful. With its neoclassical architecture, world-famous cherry blossom trees, and serious food scene, what goes on inside the Capital is only a fraction of what makes DC one of the coolest cities to explore. From Insta-worthy eats your friends will freak over to rooftop views of the Washington Channel, here's how to have the most photogenic weekend in DC.
Wander the boutiques and food stalls at Union Market
1309 5th Street NE
Unionmarketdc.com
Prepare for sensory overload exploring the 40-plus vendors at Union Market. Before you rush in to drink brews at an airstream pop-up bar or try Korean pork shoulder tacos, make sure to 'gram one of the city's most iconic murals at the entrance (it's Michelle Obama-approved for a reason). Once you make it inside the 25,000-square-foot open concept space, take a quick vacation and grab a cup of rum-infused Hawaiian coffee at Coconut Club or indulge in funfetti doughnuts stacked on top of your cold brew from District Doughnut. Then, relax and let the food coma wash over you watching a movie at Angelika Pop-up, the market's multi-screen cinema.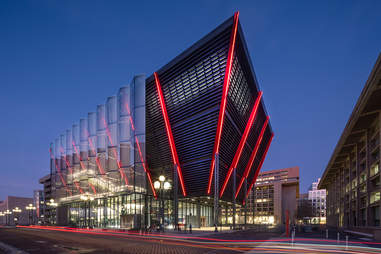 Nic Lehoux, courtesy of Rogers Stirk Harbour + Partners (RSHP)
Pretend you're 007 for an afternoon
700 L'Enfant Plaza SW
Spymuseum.org
Heading into a DC museum dedicated to spies will be one of the best decisions you'll make.  Learn about the incredible history of espionage in the US at The Spy Museum while you snap photos of James Bond-worthy spy gadgets. There's even a few iconic vehicles that were featured in the 007 franchise -- including an Aston Martin DB5. Make sure to opt into the "Undercover Mission" at the museum that will turn you into an agent for the afternoon. And when you're ready to reward yourself with a shaken martini, well, keep reading...
Grab picture-worthy tacos with serious rooftop views
606 Florida Avenue NW
ritoloco.com/eltecho
Tapas and spicy mezcal margs already taste as good as they look, but put them on a Shaw-neighborhood rooftop and you're living your best DC life. Decked out in tropical plants, ivy-covered walls, and a technicolor mural to boot, the adult treehouse atmosphere is just as good looking as the seafood-focused dishes at El Techo. Good luck choosing between choices like fried avocado tacos, hearty paella, and loaded tostones (twice-fried plantain slices).
Find some quiet walking around the city's serene sculpture garden
Constitution Avenue NW & 7th Street
Nga.gov
There's plenty of green space around DC, but taking in the flowering trees, outdoor art, and central fountain within The National Gallery of Art Sculpture Garden's 6.1 acres is easy on the eyes. From a pop-art-inspired sculpture that looks like it's floating in space to a stunning 1,000-pound mosaic, the garden is photography heaven. Don't miss the seasonal Jazz in the Garden program or the pitchers of Sangria at its cafe.
Advertisement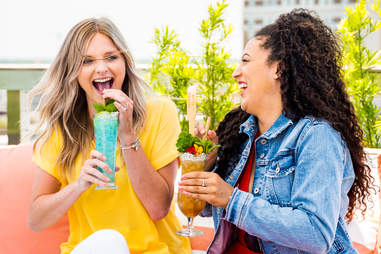 Why are you longingly reading this article instead of taking a vacation yourself? Hotels.com thinks it should be you getting the hate-likes on Instagram, not "David from work," and they want to help. Every time you book with Hotels.com, you get a Stamp, which goes toward a free night's stay at thousands of properties around the world. The more Stamps you get, the more free nights you get, and the more your trip to Belize is jealously whispered about at the office. Book now and let the hate-likes roll in. 
Eat the best crab cakes in the city next to civil rights leaders
3113 Martin Luther King Jr Avenue SE
Themlkdeli.com
Located in the historic Congress Heights neighborhood, MLK Deli is a DC institution. Sure, you can never go wrong with one of their premium deli sandwiches, but the Congress Heights Crab Cake Sandwich is their signature dish. Before you can even order, you'll be greeted by a detailed mural of Martin Luther King Jr., Fredrick Douglass, Malcolm X, Marion Berry, and Barack Obama. Oh, and your MLK Deli adventure isn't complete without sipping on one of their flavored lemonades. You'll thank us later.
Rey Lopez
Head to Bar Charley for patio-chilling with dramatic cocktails
1825 18th Street NW
Barcharley.com
Whether you want a traditional, dry martini or a flaming Scorpion Bowl for two, Bar Charley has almost every elixir you could dream up. They make all of their juices and syrups in-house, so this is the spot for a true handcrafted cocktail in the city. The food isn't an afterthought, either. Known for their steaks and daily specials like Maryland soft shell crab with spring pea risotto, both sit-down dinners and happy hour can be enjoyed under the sun at the bar's patio.
Cool off with DC's newest ice cream trend
Multiple locations
Nicecream.com
Satisfying your sweet tooth doesn't mean you need to seek out a traditional ice cream cone. Combining grass-fed cream and ingredients sourced from nearby farms, Nice Cream uses liquid nitrogen to freeze ice cream on the spot right in front of hungry patrons. Documenting the process is just as fun as it is to snap POV shots of the finished product. With four locations around the city, make sure to check out their flavor calendar to get the scoop on what's served that month (hello, strawberry basil and cold brew coffee).
Pay your respects to Lincoln as the sun goes down
2 Lincoln Memorial Circle NW
nps.gov
If you only have time to see a handful of the monuments in the country's most visited national park, the Lincoln Memorial should be at the top of your list. You can make the visit even more memorable by witnessing the 16th president at night. Open 24 hours a day, the way the lights hit the nearly 20-foot-tall statue is about as majestic as it gets. Make sure to drive around the whole perimeter of the National Mall for a light show of more iconic memorials, too.
Apple
Admire one of the city's most beautiful libraries
801 K Street NW
Apple.com
A photo tour of DC isn't complete without checking out some of the city's towering buildings. Of course, you should snap The White House and The Senate, but the Apple Carnegie Library should also be on your list. Recently restored thanks to Tim Cook and Apple, the inside is just as stunning as the exterior. Originally opened in 1903 by Andrew Carnegie, it was once home to the city's Central Public Library. Between the sculpture-lined marble facade and the winding grand staircase, make sure there's enough space on your phone for all the pics you'll take.
Close the weekend with after-hours cocktails right on the water
88 District Square SW, 5th floor
Lavie-dc.com
No DC adventure is complete without hanging at The Wharf, the city's stunning waterfront neighborhood. With some of the best dining and bars in town alongside the Washington Channel, start by grabbing a nightcap at La Vie's ultra sleek rooftop. As far as "look at me now, people from high school" Instagram posts go, drinking fancy cocktails and slurping bloody-mary oysters on a rooftop in our nation's capital is about as good as it gets.