Washington DC can feel like a small town, especially after hours when the workforce of several million people returns to the suburbs and the District's population shrinks to just over 700,000 people (compare that to over 8 million residents in New York City). You'd think that the nightlife would shrink with it. Fortunately, that's not the case. In fact, DC has always punched well above its weight class.
For those still in town, the District's late night party goes well into the wee hours. The buttoned-up day crowd is replaced with a nightlife where the buttons loosen up. But, don't worry, the city doesn't lose its distinctive nerdy character as one of the smartest cities in America -- a lot of entertainment for Washingtonians is mixed with museums, culture, and education. Get smart while tossing a few back. If that sounds like fun, this "small town" is the place for you.
Recommended Video
Please Don't Hang Up: The Best Things to See, Eat, and Do in Seattle, WA
Citywide
Never let Ben Stiller best you. Never. Show up at just about any one of the city's many amazing museums -- including the Smithsonian American Art Museum and National Geographic Museum -- and party with dinosaurs, historical figures, and priceless works of art.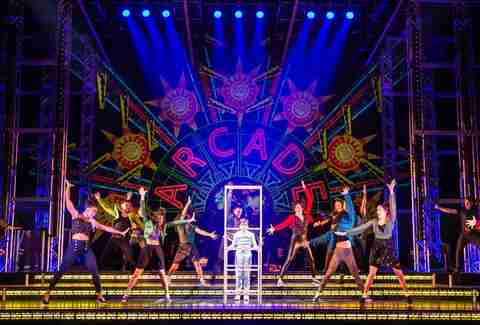 Foggy Bottom
The John F. Kennedy Center for the Performing Arts is the nation's artistic performance venue. If you're going, expect to put on a bowtie or gown. At the new interactive and interdisciplinary Kennedy Center extension, The Reach, you can see everything from Native American electronic music act A Tribe Called Red to Fela! The Concert, a Tony-award winning Broadway play. (Shows are free September 7-22 as part of its opening festival.)
Buy a ticket to unstuffy theatre
Citywide
The theatre scene in DC is prolific. You can see Shakespeare or visit Ford's Theatre and hope that post-Civil War assassinations are long past. Or, you can also try something a little more "today" at Wooly Mammoth, Studio Theatre, DC Arts Center, or Gala Hispanic Theatre, which all  feature contemporary plays.
Rockville and Crystal City
The District is one of the fittest places in America. Plenty of gyms stay open late, but, frankly, climbing is a lot more fun than weights and a treadmill (and still an amazing workout).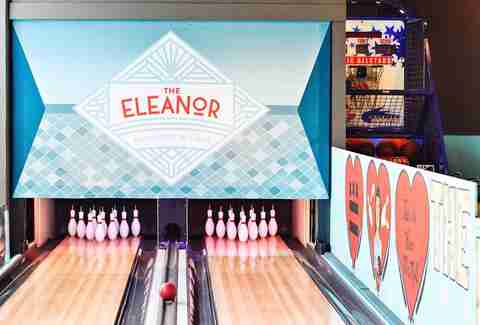 NoMa
It's nearly impossible to sidestep the jokes, but what the Washington-area is most known for when you talk about lanes is tiny balls. Duckpin bowling is a local obsession. The balls and pins are smaller and there are only ten pins to begin with, so you're bound to leave feeling bigger and better than you would at a regular alley.
See every conceivable music act
Citywide
There's no excuse for not seeing music in the District. Nearly every single style of music is here and nearly every single touring act stops through at one of the many music venues. There are larger venues such as Capital One Arena and Merriweather Post Pavilion that have global acts, and then slightly smaller venues such as The Howard Theatre, DAR Constitution Hall, The Anthem, The Fillmore, and 9:30 Club that have bigger acts in a smaller setting. Want something even more intimate? You have club-like spaces including Black Cat, U Street Music Hall, and Rock & Roll Hotel. And that's just scratching the surface.
U Street
Speaking of music, the city is known for being the birthplace of hardcore punk and Go-Go, but it was also a center for jazz. Jazz is such a DC thing that it was even deemed an American treasure by Congressional act, HR-57.
Watch movies with a drink in hand
Citywide
Soda is fine. Every now and then a Coca-Cola slushy hits the spot, but nothing beats a beer, wine, or cocktail while you're watching the big screen. You can do just that at Angelika Pop-up, Suns Cinema, and Landmark's E Street Cinema.
Citywide
Most Washingtonians can't sit still. It's a work hard, play hard kind of town. It's also a dance hard town too. Nowhere is that more apparent than the salsa scene where the District shows both its moves and international flair.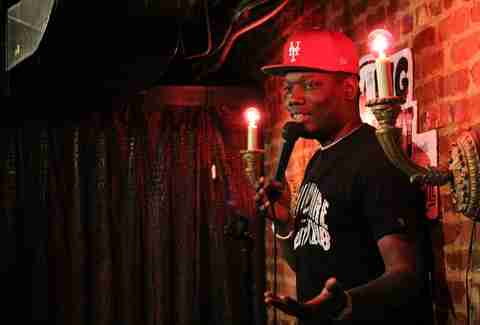 Dupont Circle and Mt. Pleasant
Ok, not all of Underground Comedy's shows are actually underground. Though perhaps the best one is, at Big Hunt. See local talent and, on occasion, big names -- such as Patton Oswalt and Hannibal Buress -- popping in to pop off.
Penn Quarter
Washington DC is nothing if not full of intrigue. But if you're having trouble spotting who's the spook, be one yourself.  In the city's escape rooms, you can don the cloak of a master spy and solve the puzzle.
Eat on the street
Citywide
There are all-night diners and late-night kitchens for El Salvadorian or Chinese food, but we all know the food that's most sought after you're out late-late is grab-and-go. Try the city's famous Jumbo Slice pizza or scarf down falafel, empanadas, meat pies, or shawarma. Grease be damned!
U Street & H Street Corridor
In DC, the half-smoke rules.  While some may argue over who makes the best one, and exactly what it's made of, no one argues that Ben's Chili Bowl is not the one true outpost of the half-smokes glorious past on U Street.
Get crackin'
Citywide
The District is lucky to be so close to the coast. With that comes a bounty from the ocean, including local oysters and rockfish. But any self-respecting Washingtonian will tell you that summer is all about blue crabs. Grab a bushel from The Wharf for your own party from Captain White's Seafood City, hit one of the city's favorite spots, Ivy City Smokehouse, or go to Arlington and visit Quarterdeck.  Don't like picking the meat? Crab cakes from Rappahannock River Oyster Bar are among the best in the area.
Alexandria
Alexandria isn't part of the District, but the dead don't know that. It turns out that Alexandria was part of DC between 1801 and 1846. Join this ghost and graveyard tour and get haunted by Virginians and former Washingtonians alike.
Tour the monuments at night
The Mall
The monuments are towering and impressive during the day, but they really hit their mark at night. Whether the Lincoln, Jefferson, or King Memorial, both up-lighting and less crowding offer a far more reverential and striking view of the monuments in our nation's capital.
The Wharf
There are many Potomac River boat tours and ferries, but to maximize the fun you're going to have to pick and choose. Some are just bad food on a choppy river. Look for specialty tours and, especially, ones where the city's first microbrewery, DC Brau, is involved.
Capitol Hill
The world of art is changing with technology; there are far more digital and interactive exhibits. The best place in DC, and really the country, to experience the intersection of art and technology is at Artechouse. Immerse yourself in its current exhibition, Infinite Space.
National Harbor
While Washingtonians are busy working out, some of us are just trying to shake off the daily grind. Effortlessly spinning and looking over the city at 180 feet in the air is one way to do just that. Sit back and relax with the Capital Wheel.
Dupont Circle
While the "Clinton scandal" perks more than a few ears in Washington, there was a time when it involved a book that former president Bill Clinton bought at Kramerbooks & Afterwords Café, an all-night bookstore and cafe. Go there, grab a bite, and buy whatever book you want. They didn't release a record of his purchase, even by subpoena, so they won't release yours either!
Citywide
You already know you're smarter than your friends, but you're looking for a way to enshrine it as law. Here's your chance. District Trivia meets at a few bars in the city and nearby and is determined to take the whole thing not too seriously -- even if you do.
SW Waterfront
The Nationals are one of the most exciting teams in baseball since May -- before that, not so much -- but we only have a few months left, and that's if they gain the wild card.  Check out the "Beltway Series" versus the Baltimore Orioles or late game with the Atlanta Braves in September.
Penn Quarter
All partisan rancor aside, you have always wondered what the president and first family do at night. You would love to be a fly on the wall. How about a spy on a roof? As creepy as it is, you can virtually see inside the White House from the POV Rooftop at the W Hotel. Just don't make any shooting gestures or loud incendiary remarks. Secret Service counter-snipers have their sights trained on nearby rooftops.
Shaw
Being smart is social capital in the nation's capital. Fortunately, you can learn and let your hair down at the same time with Nerd Nite DC, a lecture series hosted at DC9 Nightclub. Topics range from Icelandic folklore to mating rituals of sea mammals.
Sign up here for our daily DC email and be the first to get all the food/drink/fun in town.