Thanksgiving is the time to be thankful for friends, family, and the fact that the wine you're drinking wasn't made inside a prison. So congrats on not being locked up! In addition to regular not-prison wine (but in case you need it, here's a recipe), we've written about a smorgasbord of amazing food to be thankful for in 2013. Here're some of our favorites.
Recommended Video
Spinach and Artichoke Dip Pizza, the Ultimate Party Appetizer
Meatopia
Created by an Esquire food writer as a festival for and by people who love meat, Meatopia is a massive protein party where some of the top chefs in the nation convene to toast over grilled animals. This year marked the first TX incarnation of the fest, and we were on the scene with a camera which's now permanently stained with jus.
The Twinkie burger
Every so often, a gastonaut rockets our ideas about food into an entirely new stratosphere of savory. Everyone's seen a donut burger, but Philadelphia's PYT has gone to unprecedented territory with a deep-fried Twinkie bun, and for that we salute them.
The cheesesteak
Many of today's foodstuffs truly result from standing on the shoulders of giants. No, Hulkamaniacs, we're not talking about that Hogan's Beach restaurant, but rather the Philly cheesesteak. To celebrate, we recounted its glorious history dating back to the 1930s.
Fat Kid Fridays
This is the holiday to count blessings, not calories, but no list of foodjoys could be complete without at least one Fat Kid Friday, a weekly feature where we chronicle the craziest high-cal foods from around the nation. Devour mouth-watering photos of a four-patty burger, bacon pecan cheesecake, and deep-fried deviled eggs.
The best college drunk foods
Despite the liberal consumption of substances that destroy short term memory, there's few times in life that are remembered as fondly as college. We give thanks for the foods we hardly remember, but will never forget.
The perfect Manhattan
We're very thankful for bartenders who keep our whistles wet, and for teaching us how not to piss them off, but also for pouring tall glasses of knowledge on perfect cocktail construction. Let's toast to the perfect Manhattan.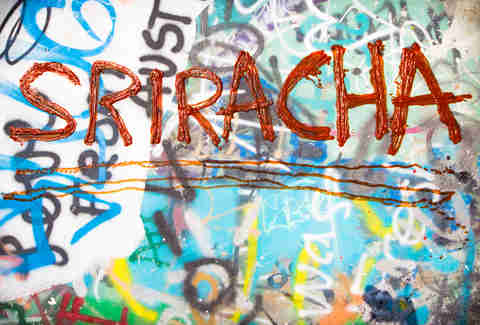 Walt Jr. eating breakfast
Few TV shows have been as rewarding as Breaking Bad, and no character in the show deserves a reward as much as Walt Jr. We're thankful that his days started out with a balanced breakfast consisting of everything from bacon & eggs to Raisin Bran Crunch.
Crazy ramen
Ramen's evolved from 10-cent sustenance to the noodle of the moment, and there's few chefs creating crazier cups o' noodle than Yuji Haraguchi. From his perch in the second floor of an NYC Whole Foods, Yuji changed the ramen game with inventive creations like ramen ravioli and broth made in a French press. NYC also birthed a ramen burger, which is equally amazing.
Foreign McDonald's menus
Despite serving billions, McDonald's manages to add personal touches to their menus in foreign markets. Like truffle oil in Japan and deep-fried cheese in Ireland. Meanwhile, Mickey D's stateside is getting crazy with jalapeno burgers (but just in MD and CO). Even if we never travel to any of those places, we're still lovin' it.