This stormtrooper shows you how to tackle Austin's new lava-filled obstacle course. And breakdance.
For an Imperial-approved workout intense enough to prepare a stormtrooper to raid an Ewok village, and build the muscle necessary to impress those fickle-but-oh-so-sexy Twi'leks, check out Hot Lava: a parkour gym boasting 2754sqft of obstacles inspired by everything from traditional gymnastics to American Ninja Warrior.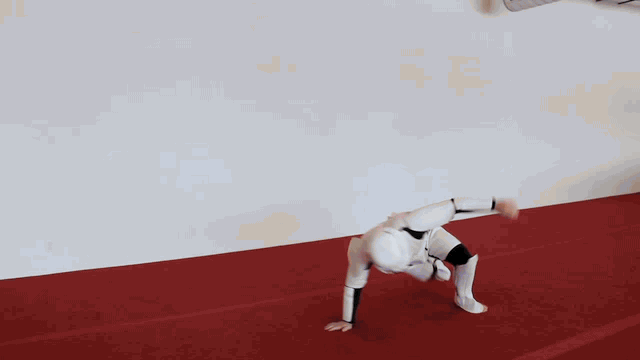 The whole thing was conceived by guy who's spent over a decade training in gymnastics and Shaolin Kung Fu (as well as 5yrs of breakdancing!).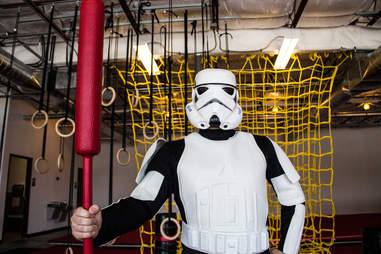 In addition to dudes dressed in stormtrooper costumes (thanks Lucy in Disguise!), the gym's aimed both at novices looking for a workout environment akin to an adult playground and serious athletes training for endurance races like Tough Mudder.
Single workouts are $10 a pop, with discounts for longer-term membership.
Obstacles include a ring forest (keep an eye out for short guys who look like Elijah Wood), a pipe slide, monkeybars, slack lines, and a spring floor, as well as bonuses like American Gladiator pugil sticks, and, of course...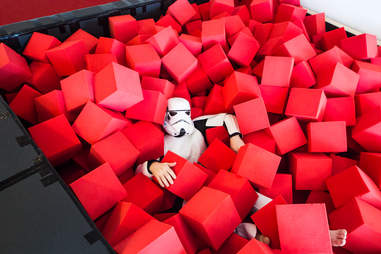 ... just like on the planet Mustafar (obviously), a lava pit.