Five bags that'll make you forget about your JanSport
Because showing up to a presentation or job interview with a JanSport is only acceptable in Seattle and highschool, we've scoured the internet and hand-selected only the most handsome of carriers. From durable rucksacks to handstitched leather satchels, these packs'll ensure your propositions will always be... in the bag.
Constructed using full-grain leather and sporting a removable laptop sleeve, this messenger is great for the office and displaying to other bag owners that you probably read Infinite Jest. Twice.

Snag the bag: Antique Cruz Leather Messenger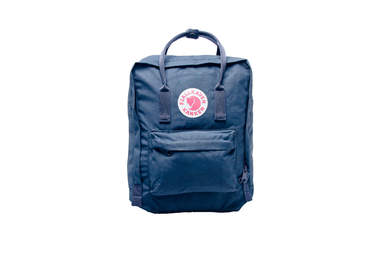 Stylish and functional, the Fjallraven Kanken comes in an assortment of colors and features a minimalistic 2-pocket design. Great to wear if you oft find yourself saying "minimalistic" when talking about design.

Snag the bag: Fjällräven Kanken Backpack
This washed canvas number sports 8 pockets total, 5 outside and 3 within, making this a great option for the festival goer who likes to stash their not-flask in.

Snag the bag: J. Campbell Washed Canvas Backpack
Able to convert from briefcase into backpack (mind = blown), the Classic from Saddleback is available in four colorways and three sizes -- all of which fit within carry-on limitations and badass bag expectations.

Snag the bag: Saddleback Leather's Classic Briefcase