Massage On Demand proves EVERYTHING is more enjoyable while getting a massage
The Hamptons just got EVEN MORE RELAXING, aside from those words screaming "even more relaxing". Zeel Massage On Demand has arrived, and it lets you order a licensed massage therapist to come to your door with merely an hour's notice between 8a-1030p, seven days a week. And while the good people at Zeel intended their service to be used for poolside or in-home relaxation, we couldn't help but wonder how everyday Hamptons activities would be kicked up a notch with the addition of an on-demand personal masseuse. So we ordered lots of them, all over.
You love to start your morning off with an iced coffee and a pastry from Golden Pear, but so does half the neighborhood. Advantage: dude getting massaged.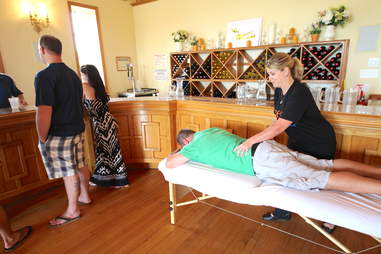 There's nothing quite like a trip to Duck Walk Vineyards in Water Mill for a wine tasting, especially if you're getting your shoulders worked.
There aren't many markets that can whip up a sandwich to snag before the beach quite like Schmidt's, so it would certainly be nice to get a Swedish as the old lady in front of you makes them remove all the Gruyere from the Seven-Cheese Mac and Cheese.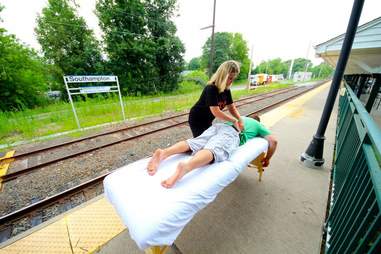 LIRR now stands for Long Island Rest & Relaxation.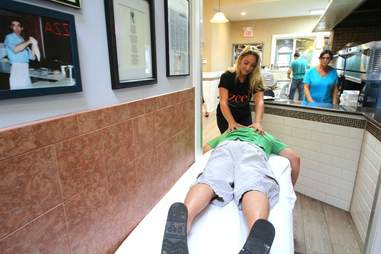 Take-out options in the Hamptons are pathetically low, but La Parmigiana has always been there to sling our favorite Italian comfort food. Now we've added comfort massages.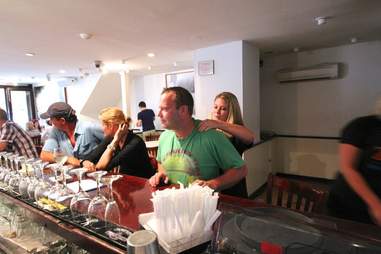 On the weekend, 75 Main dishes out delicious cocktails and food. But now for the trifecta: tricking people into thinking girls want to touch you!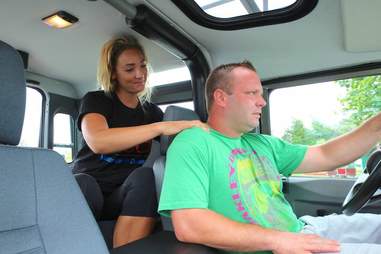 Massage On Demand, you've done it again!