Essentially offering the manlinest version of carbon emission offsets, Precision Barber Club in Miami Shores will ply you with significant amounts of ice-cold beer and sportsmen's contests on big ol' flatscreens, all so you can be somewhat okay with yourself when they come to give you a manicure, pedicure, massage, or facial after your haircut. This pedicure chair delivers a big screen view, and even has a massage feature in case you happen to catch ESPN during a Skip Bayless segment. You know what the best thing is right after a massage? A what and tug? No, an ice-cold beer and a comfy leather couch. Both of which are available right outside both of Precision's treatment rooms. The club has its own line of skin care products that will leave you looking like a young Bernie Kosar, or if you're really lucky, a not-any-age Bernie Kosar. The retail space up front sells a pretty impressive selection of dressy and casual attire, from flip-flops to suspenders. You and your boys can even play pool on the restored vintage table in the back if you get one of Precision's group packages, then continue to salvage your manliness by actively ignoring that hairdryer generally found in movies starring J Lo.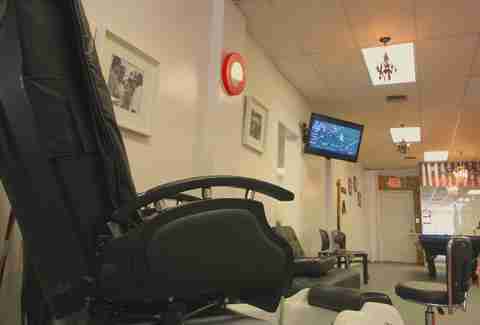 Previous Venue
Next Venue
Venue Description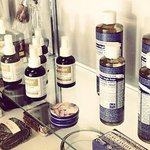 1. Precision Barber Club
9703 NE 2nd Ave, Miami, FL 33138
Take your typical spa. Hold the nail polish, but keep the massage chairs. Add flat-screen TVs with nonstop sports, a pool table, and beer, and you've got the Miami Precision Barber Club. Become a member for exclusive access to the bachelor pad you never had (though you do have to leave eventually).