David Oliver Cohen has hammed it up on a Nickelodeon sitcom, sung/danced on Broadway, and created award-winning documentaries. Then his "problems of a certain race" began, compelling him and two friends to co-pen the Twitter account-turned-NY Times Bestseller White Girl Problems. The next White Girl novel's due out in April, but David took some time to fashion up with a fall preview composed of WeSC, Duvetica, Dr. Martens & Asaf Ganot, all lovingly assembled by our brethren at The Crosby Press.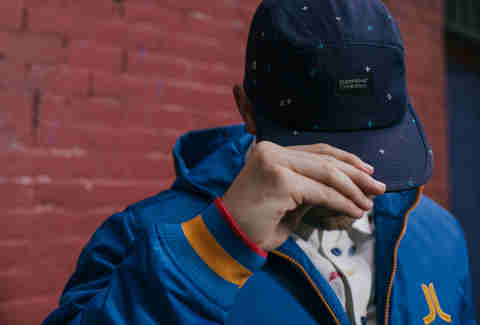 Tipping the hat down is the best way to show it off, and a foolproof way to bump into someone while doing so.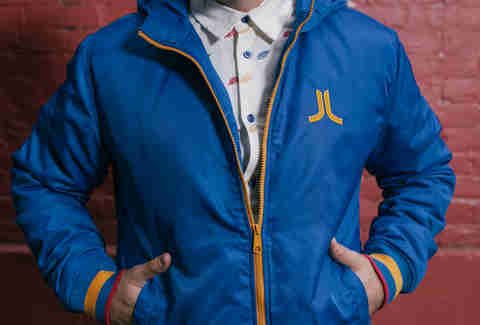 The anti-Alanis Morissette: with both hands in your pockets, you can't annoy people by giving a peace sign.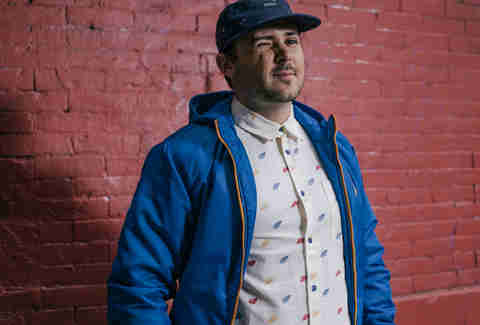 This shirt has leaves printed on it. It's almost Fall. Wink wink.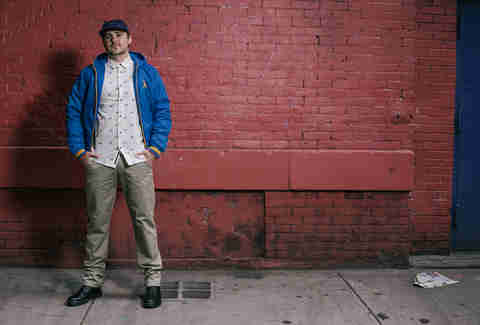 Not to be all "every guy needs a ______ in his closet", but every guy really does need a pair of khaki chinos. In fact, if you don't have a pair of khaki chinos, you will be dead within the week.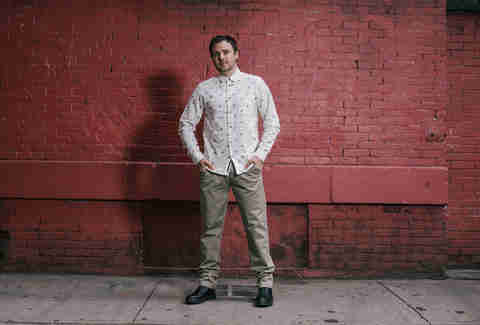 Leonardo da Vinci once said, "Simplicity is the ultimate sophistication." Of course, he also kept a diary with drawings in it, so whatever.
The wearing of denim by "the youth" gained popularity thanks to films like Rebel Without A Cause and The Wild One, aka, The Last Time Marlon Brando Fit Into Skinny Jeans.
A lightweight brown jacket: Nothing about it doesn't makes sense.
This shirt also works with the brown jacket. If it didn't, that would be a #whitedudeproblem.
These jackets look good zipped up...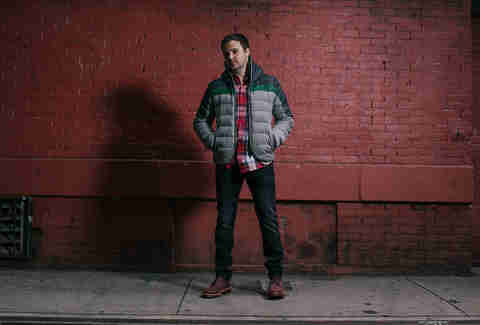 And, of course, they do wonders for the face.
You can't spell cardigan without spelling, "Card this guy again, only very young people wear cardigans these days, even though it used to be only very old people who wore them."
People who wear a sweater and a jacket are not to be f'd with ("f'd with" being short for "trifled with").
A subtle statement that you fight unspeakable evil for a living, yet also harbor a dark side yourself.
Try finding an outfit these shoes don't improve.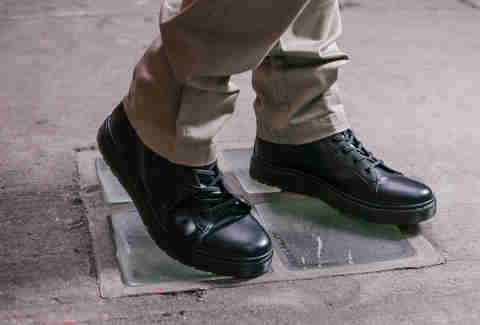 Maroon shoes help give a top-to-bottom look a slight accent of contrast.
Plus, come on with that detailing!
Every guy needs a pair of black boots.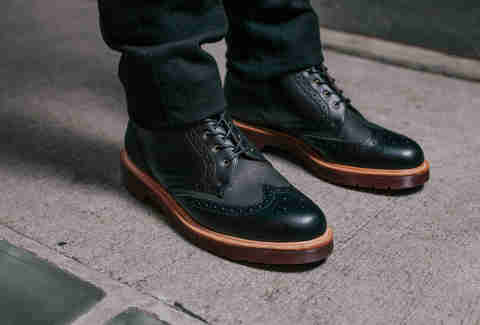 Scratch that, every guy needs a pair of these black boots. White girls, out.