Sweatpants are awesome. They're loose in the waist, made of unusually soft materials like fleece and Vellux, and sometimes tell people that your butt is feeling "Juicy" or "Pink", which is weird but whatever. Therefore it's no surprise that sweats have slowly been making their way out from behind closed doors and into the mainstream, a re-appropriation of a garment formerly banished to a life of lounge-wear, injecting new life into things that have been previously associated with BBQ stains. And here's how you can get away with rockin' them...

Get the sweats: 1. ARSNL Fitted Triblend Jogger 2. ARSNL Fitted Triblend Jogger 3. ARSNL Dropped Crotch Jogger 4. ARSNL Fitted French Terry Jogger

Recommended Video
Drink This Winter Bourbon Smash and Conquer Cold Weather Forever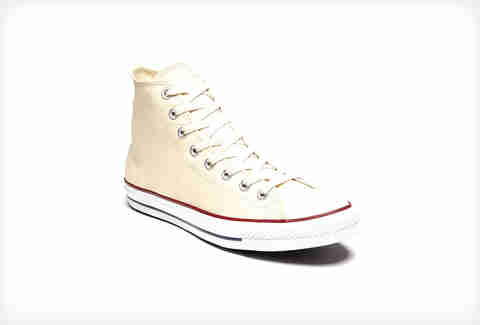 Converse Chuck Taylor All Star Hi

Chucks. Since you're already rocking sweats and a hat, the absolute least you can do is lace up some acceptable shoes. I know, I know... those L.L. Bean moccasins look insanely comfortable right now and really would show everyone how little you care about general appearances, but you're not in college or 78 years old... probably.



ARSNL Ninja Hoodie

A ninja hoodie. Insanely multifaceted and comfortable, the hoodie's also mad popular with internet personalities like The Fat Jew... And he's internet famous!



The British Belt Company Canvas Holdall

A holdall. Take it to the gym, take it on the plane, fill it with BL Limes and take it to the park, this bag is adaptable. It's like the Burdines of bags in that it carries everything, but isn't completely awful and your grandparents might not always talk about it.