Use The Right Tool For The Job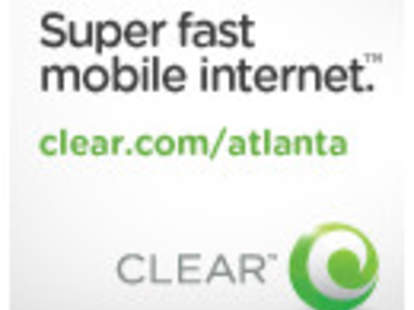 Using a laptop on the go with a 3G connection is like being a promising political candidate who inexplicably chooses John Rocker as his campaign manager. Get life changingly powerful mobile Internet with CLEAR™, now sweeping through Atlanta with fury.
Bringing unmatched speed and clarity, CLEAR basically turns your entire city into a hotspot, all thanks to support from WiMAX -- the next generation in mobile Internet, it stands for Worldwide Interoperability for Microwave Access, otherwise known as "thank God for acronyms". The system works so fast, you may feel like you're working on your broadband at home, except you're not staring at that disturbingly naughty poster you got from the Campaign To Convince America That Babyface Is Sexy. That means you can easily stream movies and sports, download music, or just aimlessly web-surf, whether you're stuck in traffic, waiting in line, or at the ballpark watching a game that's infinitely more boring than aimlessly web-surfing. As for plans, they're both reasonable, and flexible, like an even-tempered state court judge who is also a member of the Romanian gymnastics team. For all the information you can handle, just visit CLEAR.com. It will Rock you.